For the past few years, leaders have walked on difficult waters, every other day. Once it was pandemic, changing working environment needs, and redesigning of the user or employee experience. There is always something coming up to surprise employees and their leaders. However, 2023 is going to be a lot more different. As it is, there has been a lot of talk about AI and automation in HR. So leadership and management trends are going to be more around making their workforce secure, safe, and ever ready for the rapidly changing human resource ecosystem. 
They have to focus on building internal capabilities and making their workforce more competent, competitive, and ready to face daily escalations. They must lead their teams not only by example but by the vision to take the growth of the firm to the next level. It also includes focusing on employee wellbeing programs. 
We will be reading more about the leadership and management trends in 2023 to focus on in detail below. 
Most of these trends are becoming smarter with the intervention of AI and automation in HR. You don't need to feel out of space by reading it all. 
Rather, as a human resource leader, you should be excited to explore these trends. Incorporate the same trends and empower employees to face the next set of challenges. It will make your team the best versions of themselves during their tenure. 
Want To Skip This Leadership And Management Blog Post?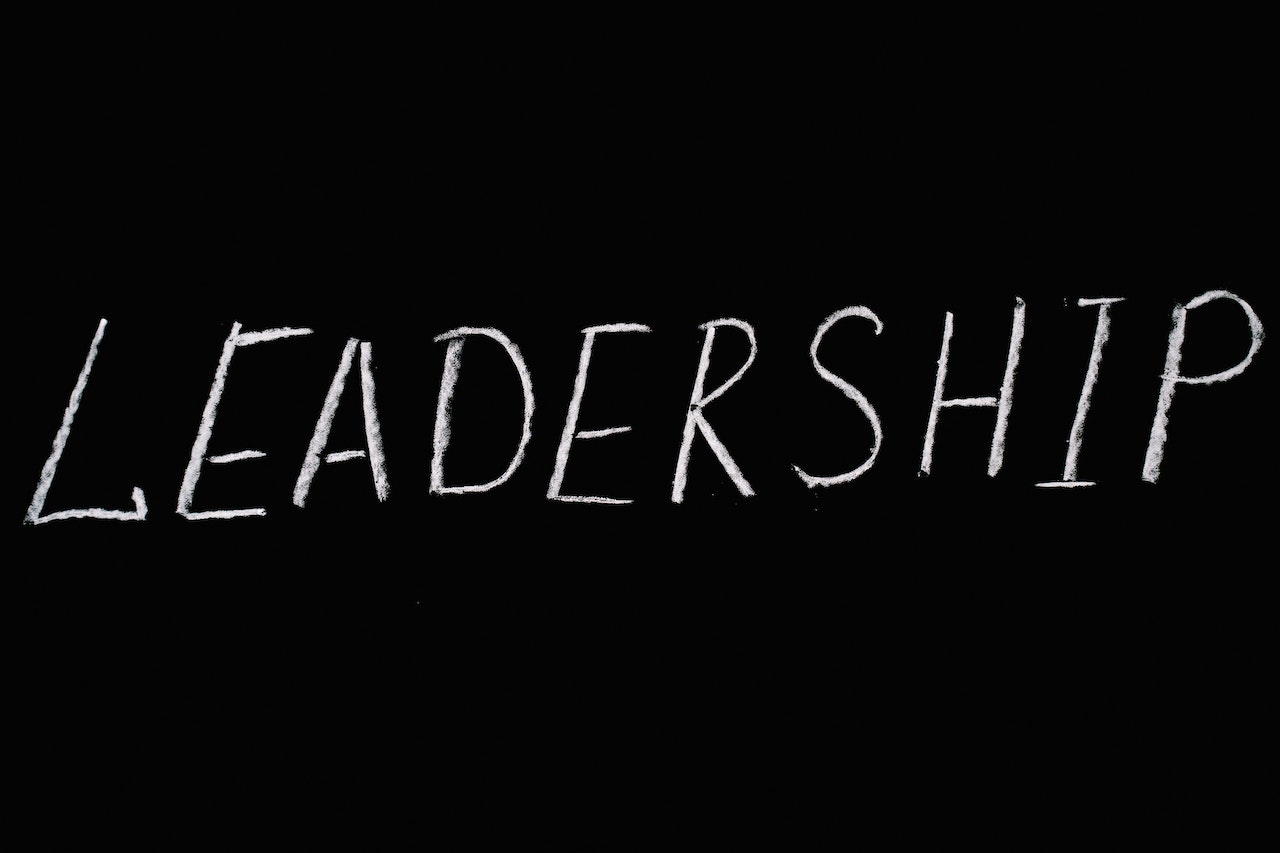 Top 10 Leadership and Management Trends in 2023:
Focus on developing employee well-being programs
One of the latest trends that we see in leadership and management in 2023 is to focus on employee well-being programs. Without making the workplace favourable to the employee, they will not be willing to work extra hours or give their best at all times. When employee needs are taken care of on time, they get empowered to deal with daily challenges with more finesse. 
It is easy to convert them into brand ambassadors once the workplace culture is according to their aspirations. So the employee well-being plans must also track their daily happiness score. uKnowva helps you track that with its virtual biometric system. 
Reading the reports on the daily happiness index, you know if any team member is not feeling up to work. Then, it becomes easy to investigate the matter and redefine the culture for better business impact in the long run. 
Strive for diversity, equity, and inclusion in your organisation
The right employee for your organisation can be anywhere. You don't need to hire them specifically from a particular location anymore. 
Why is that?
We all know that reason. If not, you are already aware of the remote working culture.
During the pandemic, most companies went online and realised this fact. They longer feel the need to hire people only from a particular location or city. That is, as long as the human resource leader is hiring the right person with the required skill set, behaviour, and attitude to work.
When leaders and managers hire right, they set an example. They set a path in the organisation to bring different and diverse people into the workplace. With regular feedback, ratings, appreciation, and appraisal, every deserving employee gets their share token of employee benefits. It means there will be a fair chance for everyone to have the right visibility and equity they need in the firm. 
When employees get this equity, despite their educational, regional, or demographical background, they stay in the firm for a long time. Employees of today's generation prefer leadership and management that do not discriminate. They want their reporting managers to be fair and just. That is how they get the thrill of working better every day and increasing their performance score like no one else. 
Shift the focus on soft skills required to master one's craft online
Leadership and management need to focus on training employees to sharpen their soft skills, especially when they are working online. Without improving their coordination, collaboration, and communication, it becomes hard to complete their complicated tasks on time. However, with smarter tools like the social intranet by uKnowva, it is easily possible. 
Every employee knows the current status of the events happening in the team or in the organisation. They cannot make the excuse of not receiving the alert or notification if they are tagged in the message. That is because the system sends them real time alerts without delays. So they can check their mobile app or mobile HRMS to know what's going on within their teams. 
Training millennials to be leaders for the next generation of the executives
Millennials are going to take centre stage in this decade with leadership and management roles. This is the right time to teach and coach them to lead teams with examples and authority. So, in 2023, we will see this trend where baby boomers or other leaders will be giving the helm to the millennials to take the company ahead. At the same time, gen Z is preparing itself to be the best at its game at workplaces. This generation is competitive and believes in finding the purpose behind every task and mission at the workplace. 
So millennials have to grow a very strategic mind when they are leading gen Z and other generations. They have to set the right examples and make a big win for all the companies, especially while working in the human resources department. 
uKnowva's eLMS function helps to enable constant and continuous learning for all employees, including first-time managers. Seniors can upload chapters, categories, and proper modules there in different formats. Learners can take the course either by subscribing to it if they are eligible or they wait for approval from their managers. 
The system also generates a report at the backend to know the employee count for the ones who completed it and those who left the course in the middle. It will show leaders and managers of today and give them the real picture of what's the most engaging course or content in their learning module. 
Do not shy away from artificial intelligence or automation
Another leadership and management trend to watch out for is to let AI and automation augment human efforts. The workplace is becoming more demanding. New employees are coming and taking time to get familiar with the culture. The work cannot stop until they are ready to take on new challenges. So, what will the managers do?
They need to trust artificial intelligence and automation to automate their daily work. Technology like uKnowva HRMS software in India can easily save up to 1000s of working hours every year for an employee in human resources. 
The hiring to retiring journey is smooth, automated, transparent, and more strategic because of the advanced AI functions. Human resource managers can easily fill talent gaps on time when they use predictive technology. They will know how many employees are most likely to quit and when the attrition rate will be higher during the year. The system studies past data and helps HR leaders to make better hiring decisions without wasting time on other calculations.
That is only one example of how to make the most of artificial intelligence when enabled in a HRMS software like uKnowva. There are many other uses. For that, HR managers need to shift their mindset. They need to believe the best will come when they start implementing AI tools in their organisations. 
When they believe in the power of AI and automation, their employees will have more confidence. 
Digital transform flatter organisations in creative and knowledge-based industries
Leaders need to focus on making their organisations flatter or leaner. Each employee must have mastery of more than one skill set when working in creative or knowledge-based industries. This will reduce the business cost and increase the impact through skyrocketing performance scores. Employees of this generation and the next need to master the art of multitasking without hampering the quality of one task over another. This requires laser sharp focus. 
Employees need to know why they are taking up certain tasks and can they do them? Leaders need to be visionary and check if their team members have the capability to break their own mental barriers. 
This can only be proven with experiments, trials, and new projects. However, teams must not fear when spearheading multiple tasks at once. They must know how to remain calm and work on multiple tasks, holding critical value together. 
Also, with advanced or complete HR software in India like uKnowva, team members are at ease. They get their mundane or repetitive tasks done with advanced tools. Then, they will be performing only the supervisory duties for these tasks, which only take seconds or minutes instead of hours. 
Let your employees take ownership of their KPIs
Implement the future-forwarding and future-proof performance management system in your organisation. With the help of that tool, your employees can set their own KPIs or key performance indicators. You can approve or request for change in the weightage of each predefined KPI. 
When you let your staff members take ownership of their KPIs, they are more honest toward achieving their goals. They will do their best to achieve their targets because they are in control. They can easily make the targets flexible in the performance management system. It brings more visibility and transparency to the organisation. This level of authority and autonomy on tasks is important. 
Human resource leaders need to provide this responsibility and freedom to their staff members without fail. That is why it is one of the important leadership and management trends we will be seeing in the limelight this year. 
One of the reasons for employees to take over their job roles is that leaders can make them more strategic with this exercise. Employees will genuinely develop an emotional connection with their job when they set their own KPIs and goals. 
uKnowva's performance management system helps peers and seniors to set KPIs flexibly. It reduces the time consumed on communication. Timely alerts are sent to the employee or senior about the latest updates on the predefined KPIs on the tool. 
Once everyone approves, these can be rolled out in the system for initiating the performance evaluation process. It will lead to the announcement of the balanced scorecards for every employee that helps trigger the eligibility for them to get the yearly hike on time. 
Plus, the tool is easily available on everyone's smart device. So anyone can look up their current goals and KPIs while on the move.
Create more engaging workplaces even when half of the team is working remotely
Make your workplace worth engaging for employees as one of the most important leadership and management trends of this year. Use the social intranet by uKnowva, which offers post publishing rights along with features to like, view, and comment on the same posts. 
Employees can easily look forward to such tools to give an update on the latest milestones. Others, even from a different department, can congratulate their small or big wins with equal respect. That is how an organisation grows close continuously, despite having a diverse and inclusive workforce in the business unit. 
Bring empathy to the workplace and embrace it with honesty
One of the amazing trends for human resource leaders and managers to follow this year is to exercise empathy at the workplace. Work should not always be about targets, machines, tools, skills etc. It makes the workforce redundant, bored, tired, and they might even feel like switching when work is no fun anymore. 
So, leaders and managers must invest time and effort in running and initiating team-bonding activities. They also have to become respectful listeners. Their team members will often have multiple problems or queries in a single day. The queries will keep increasing as new members join in and the existing ones leave. The transition can be confusing for many, as a prime example. 
Not every employee works or follows the same protocol. They get acquainted with the team culture with time. However, during their journey, a leader has to help them nudge in the right direction. 
This progression will not always happen by setting targets or monitoring the progress. Leaders have to be empathetic and show their team members that they genuinely care about their:
Issues

Involvement 

Suggestions

Overall user or employee experience
Once a team member has that trust in the leader, the leadership and management can easily take the business growth further. The bond will only improve from thereon. 
Learning must not stop for you and your team members
Lastly, the learning must not ever stop for anyone on the team. The leadership and management will make leaders and seniors focus on eLearning opportunities for their team members. 
uKnowva HRMS software provides that platform to all with its eLMS function. We have briefly discussed this function already in the blog post above. So if you read the entire blog, you will know what I am referring to at this moment. 
With continuous learning, employees and leaders are never in their comfort zone. They develop a growth mindset which is necessary to meet the growing complexities in the firm. Chances are that the employees will be ready to spearhead difficult projects with finesse when they learn new skills regularly. Plus, there will be fewer conflicts when employees have better knowledge of the required set of new skills for new challenges. 
The Bottom Line
This was a long blog post on leadership and management trends that we are looking to excel in and implement this year. There could be multiple other trends in this sector as you keep researching the leadership ecosystem near you. Whatever may be the case, smarter HRMS software in India like uKnowva is there to assist you. It helps to transform your staff's journey from hire to retire and gives a hassle-free experience from day one.
FAQs
 Are leadership and management easy to streamline?
Yes, when you use smarter tools like uKnowva, there is clarity in goals, tasks, projects, and employees to spearhead and execute the same. That is why employees can easily automate and streamline leadership and management in a snap.
What are the most desirable qualities of a good leader in the human resource department?
Good human resource leaders must efficiently assess human behaviour and their aspirations, wants, moods, and engagement at the workplace. All this clarity is easy to access when implementing uKnowva in your organisation.
How important is it to define clear goals for a leader in HRM?
Human resource managers are becoming the strategic partners to CXOs people in an organisation. They can achieve the equity of being valuable and indispensable in an organisation by defining clear goals and KPIs for their team members. They must know who is responsible for bringing more success to the team and who must lead a team with timely deliverables. When leaders have those peers in their group, only then will they be able to move up to the ladder of becoming a strategic thinker on the board, at par with other CXOs.
See Also