uKnowva HRMS Helps Tackle Those Everyday HR Management Challenges
A comprehensive tool for HRs to successfully acquire, manage, develop, and engage their employees with transparency, security, and fun.

Intellectual dashboards, smart and humanised chatbots, and enterprise automation features are available.

Assign roles and permissions to authenticate the data accessible to clients or employees.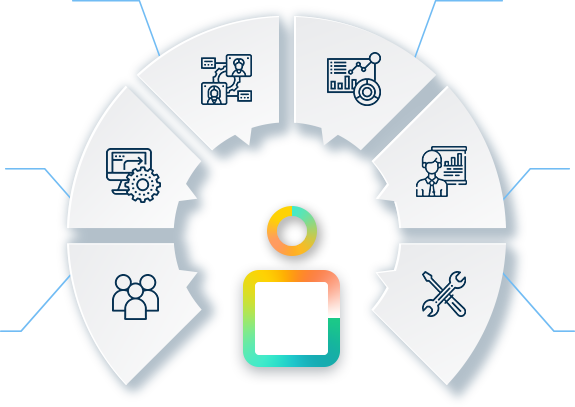 Utilise real-time data-driven reports and analytics to measure and monitor your business operations and processes intelligently.

Access to insightful reports backed by registered clientele and employee data in the system.

Smart integrations with favourite apps and tools for seamless user experience.