Recruitment Requisition
Publish Attractive and Modern Job Openings
Create requisitions, vacancies, and openings and post jobs to your job boards directly from the module to your company's platforms on linked job sites.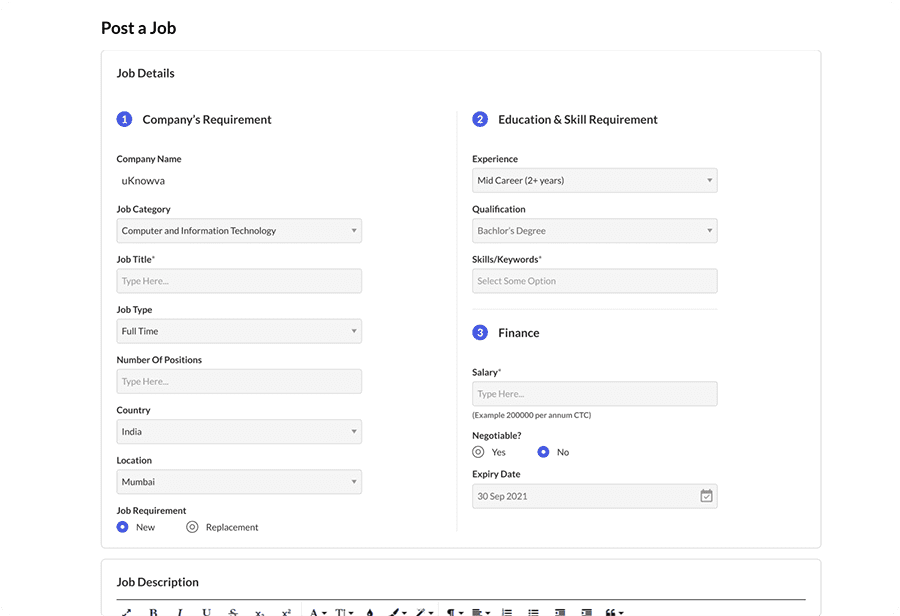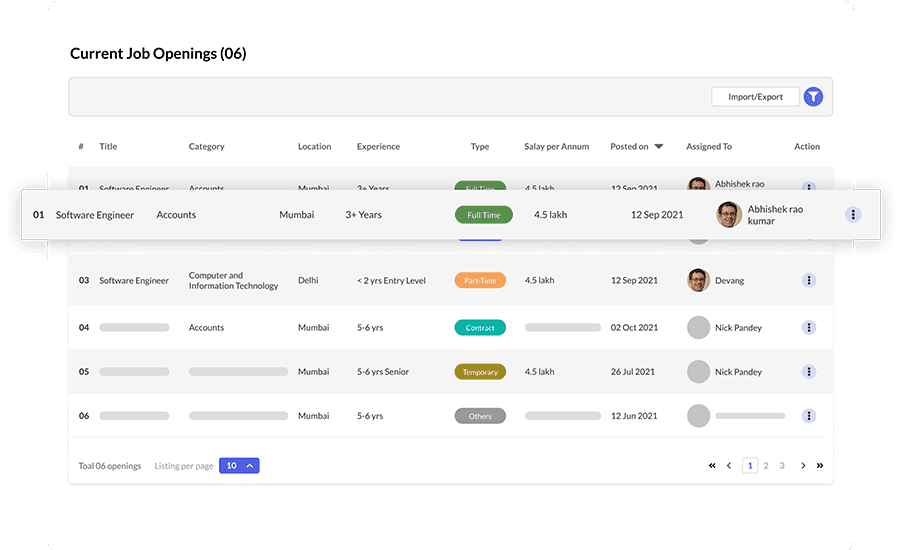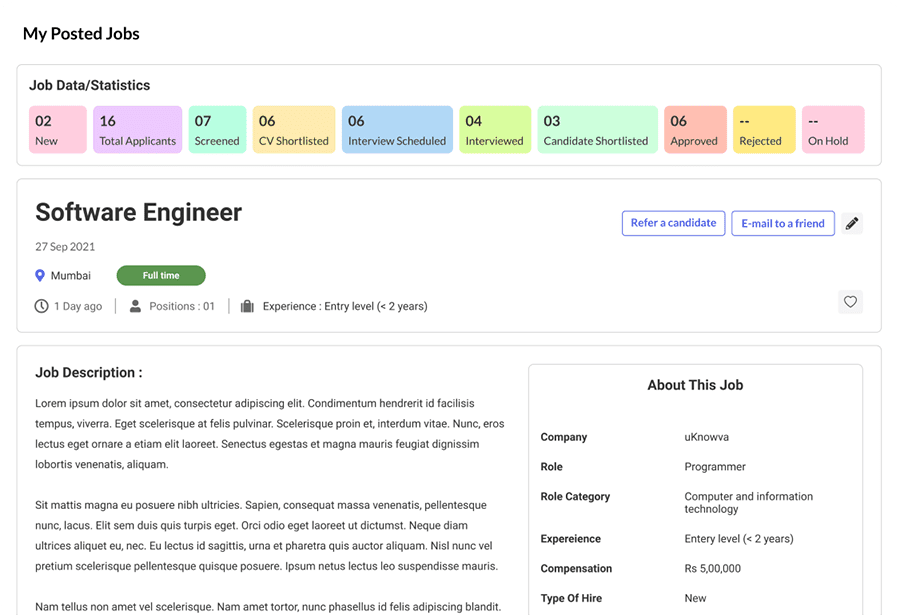 Candidate Sourcing
Right Hire is a Click Away
Easily setup and manage to conduct competency-based exams for talent hiring. With a single click, you may find applicants from numerous employment boards. Use artificial intelligence to discover the best applicant for each position.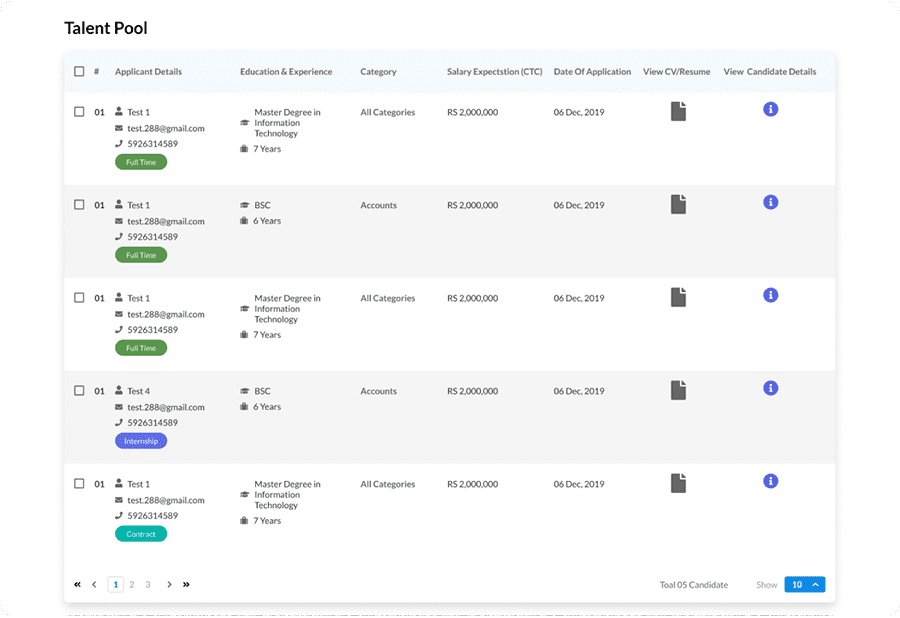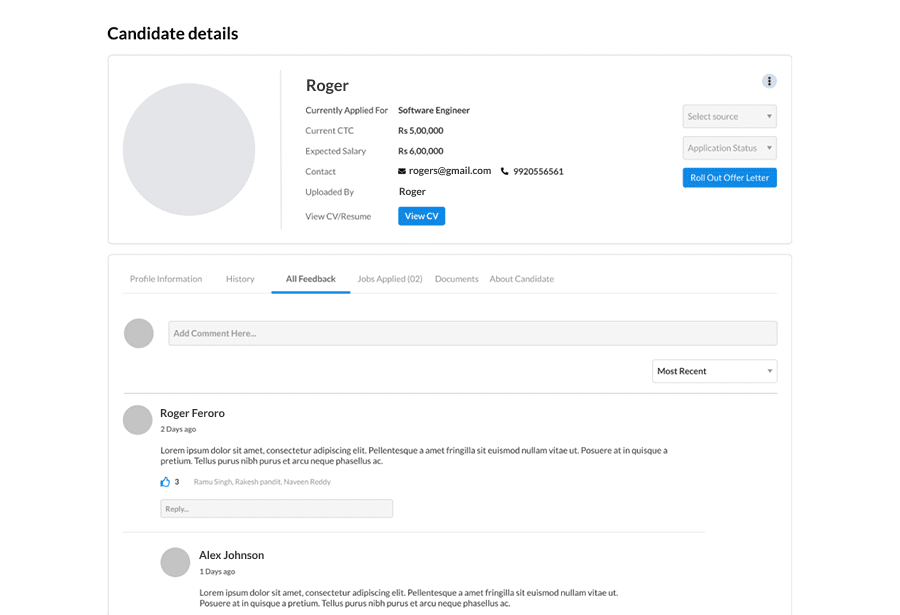 Hiring
Automate Hiring Pipelines
Create pipelines which are unique steps through the interview stages, to guide candidates and organise the entire process with the hiring team. Each pipeline can be configured to automatically trigger actions when a candidate enters a stage.
Applicant Tracking
Track Applicant Progress
Between the hiring team and many open positions, there's bound to be lots of activity each day in the process of finding and hiring your next great employee - keep track of the activity on the main dashboard.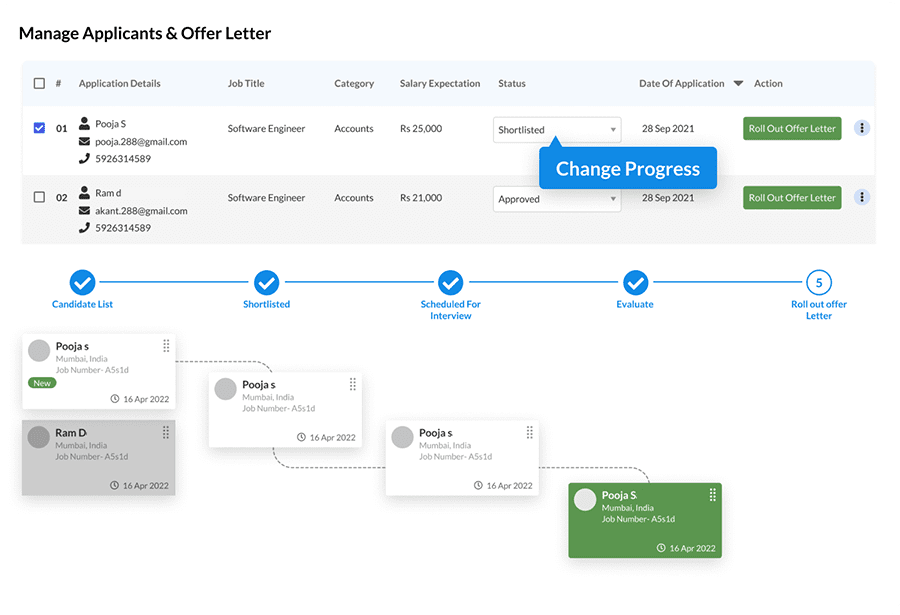 Offer Management
Make and Manage Favourable Offers.
Compare payslips of previous employees on the same post and allow your organisation to make proper offer management with and help secure top talent and efficient hiring practises.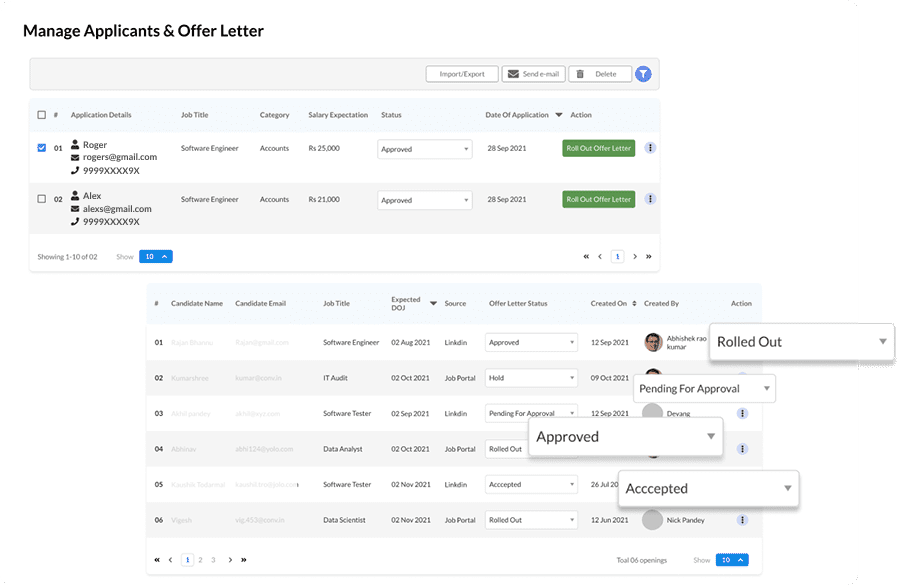 Pre Onboarding and Onboarding
Acquire New Talent Flawlessly
Automatically send your hired candidates to the onboarding tool found in the HR module for a seamless transition and great first experience to all new employees on your team.
Career Portal
Integrated Job Portal for Direct Hiring
Candidates can find the current job openings to apply for on the career portal. These are automatically posted from job openings registered in uKnowva. Later, the system stores applicant's data as a lead to streamline their screening and interview scheduling process.