As has frequently been stated and demonstrated, employees are the heart of a firm. You must look after your talent with the right kind of talent management strategies before you can look after your clients. Low productivity and excessive staff turnover result from disregarding your team, and these effects cost businesses more than their retention efforts.
To be sure of this, a few calculated actions are needed. From hiring through employee experience, a company's actions and procedures are influenced by effective personnel management practices. Continue reading for some of the tactics you should think about to help engage and keep your staff.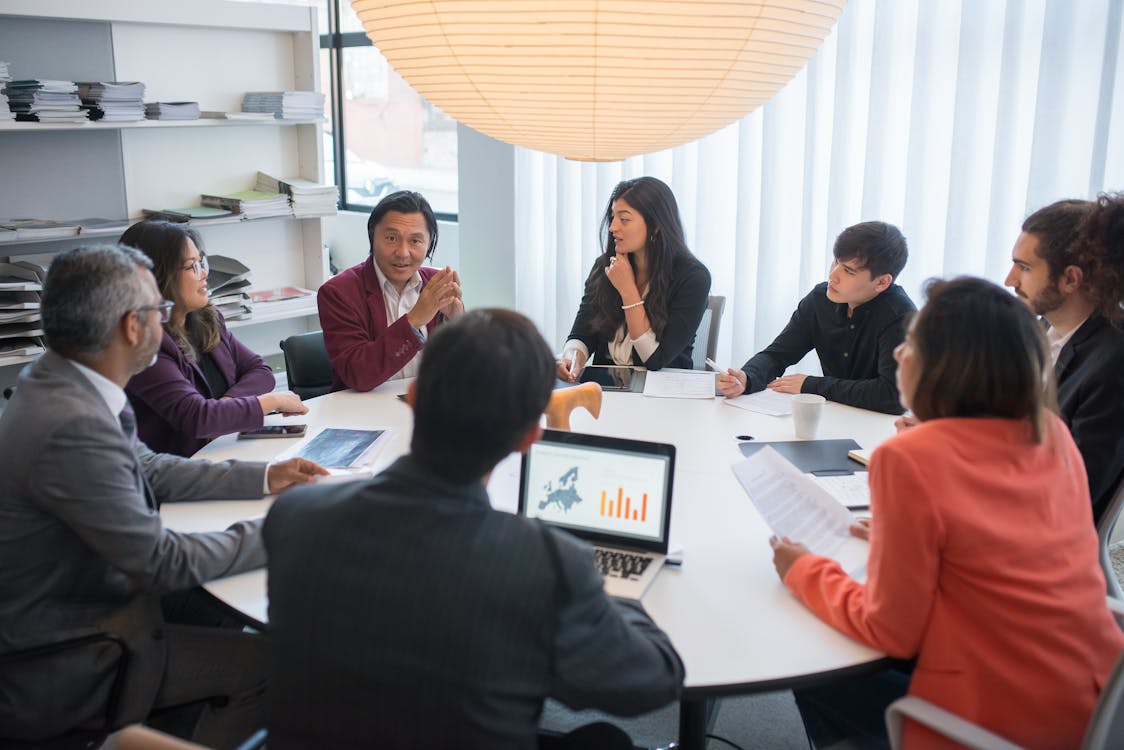 Winning Talent Management Strategies To Focus On:
Have a flexible attitude
The workplace is changing rapidly. Practices like remote working are now almost standard across several industries. While this has led to a better work-life balance for employees, it has not been the same for managers.
Most managers struggling with change have long managed their teams with specific management styles. However, the same old leadership styles don't work for today's workforce.
Also Read: 6 Top Talent Management Practices
As a manager, you must strike a balance by embracing change and applying flexible and effective leadership styles. For example, you need to put in place more effective measures and policies related to working hours. Instead of sticking to the 9-5 routine, you can adopt a flexible schedule model that emphasises performance rather than attendance.
If your organisation provides 24-hour service, like most restaurants, you can also try working on a rotating schedule. This method helps balance work schedules and ensures that your employees have the opportunity to work shifts that are convenient for them.
And most of the performance you can audit and review when you install an HRMS in your organisation. This will help your teams to be free from unnecessary catch-up calls or micromanagement. 
Set clear goals
Every employee must clearly understand what is expected of them to perform their role. Employees will become confused and demotivated if a manager doesn't clearly explain his or her key roles and goals. When you bring them on board, they should understand the organisation's long- and short-term goals, job descriptions, roles in achieving organisational goals, and success KPIs.
Also Read: How Employees Enhance Their Work Performances In 6 Organisational Tips?
Managers should take a SMART approach to set goals for their employees to get them right. The approach enables managers to set specific, measurable, achievable, realistic, and timely goals. If your goals are SMART, you can assign the right tasks and give the right amount of work that will help your team achieve that SMART goal in the first place. In other words, you're not just shooting in the dark and hoping your team achieves its goals. 
That's why setting challenging but achievable goals is one of the most effective talent management strategies to date. It binds people together, and employees trust each other while working towards a common goal. When that happens, escalations are handled more easily, and there is less confusion or chaos between workers. 
Provide training opportunities
No one wants to hold a position for ages and walk away without growth or skills. If you want to keep your best employees, you need to invest in their professional development. There are two ways to invest in employee career development: sponsor their external training programs or create an internal program.
Most companies have taken their training programs online, making it easier for employees to learn at their own pace and pace. But even creating an internal training program for employees is not that difficult. You can easily do this by providing resources and training sessions through mentorship programs. Professional mentors help your employees hone their skills.
uKnowva HRM system already provides you with the eLMS function. Using it is helpful in training and coaching employees regularly. It allows you to upload new courses, modules, webinars, or videos. Employees can access it whenever they would like. This is also visible and accessible from their smart devices. 
The beauty of this second approach is that mentors already know the processes involved and the relevant people in the company to talk to. Since they know the ins and outs of the company, they can also teach them to their trainees. 
Perform performance reviews
Another one of the core talent management strategies is conducting regular performance reviews. Performance reviews allow managers to provide meaningful feedback to their employees. When an employee has performed well, you can take the opportunity to recognize and reward them.
Most companies have moved from regular annual performance reviews to better models as part of their talent management strategies. This has worked well for businesses because they can give and receive feedback from their employees on a regular basis. 
A customised employee performance management system by uKnowva can help you retain your best talent. You can also conduct surveys to help you find suitable talent or workers in no time and check their previous performance records and reviews to make strategic decisions at a click.
Conclusion
Nowadays, employees are less determined to stay at work out of loyalty. Therefore, companies need to develop talent management strategies that help them retain their top employers for longer terms. You need to implement these strategies as soon as an employee is hired and onboarded into their duties.
You learned these tips from this article. Managers should practise flexible leadership styles, set clear goals for their employees, and provide career opportunities. They should also conduct regular performance reviews, solicit ideas and feedback, and tailor each strategy for a holistic employee experience.