Organisations need to invest in smart hiring strategies for freshers and laterals. Both sections of the employees have different aspirations and demands of a job recruiters hire them for. In order to build a rapport, increase the talent pool, create a massive database of top talent, and attract and retain them as well, HRs need to smarten their hiring strategies and approaches. This is possible when they adopt strategic thinking, involve in manpower planning at the beginning of the year, and use AI-backed tools like uKnowva HRMS software. However, let's dig into this blog to learn the different strategies that work best for freshers and laterals. 
Want to skip the content ahead?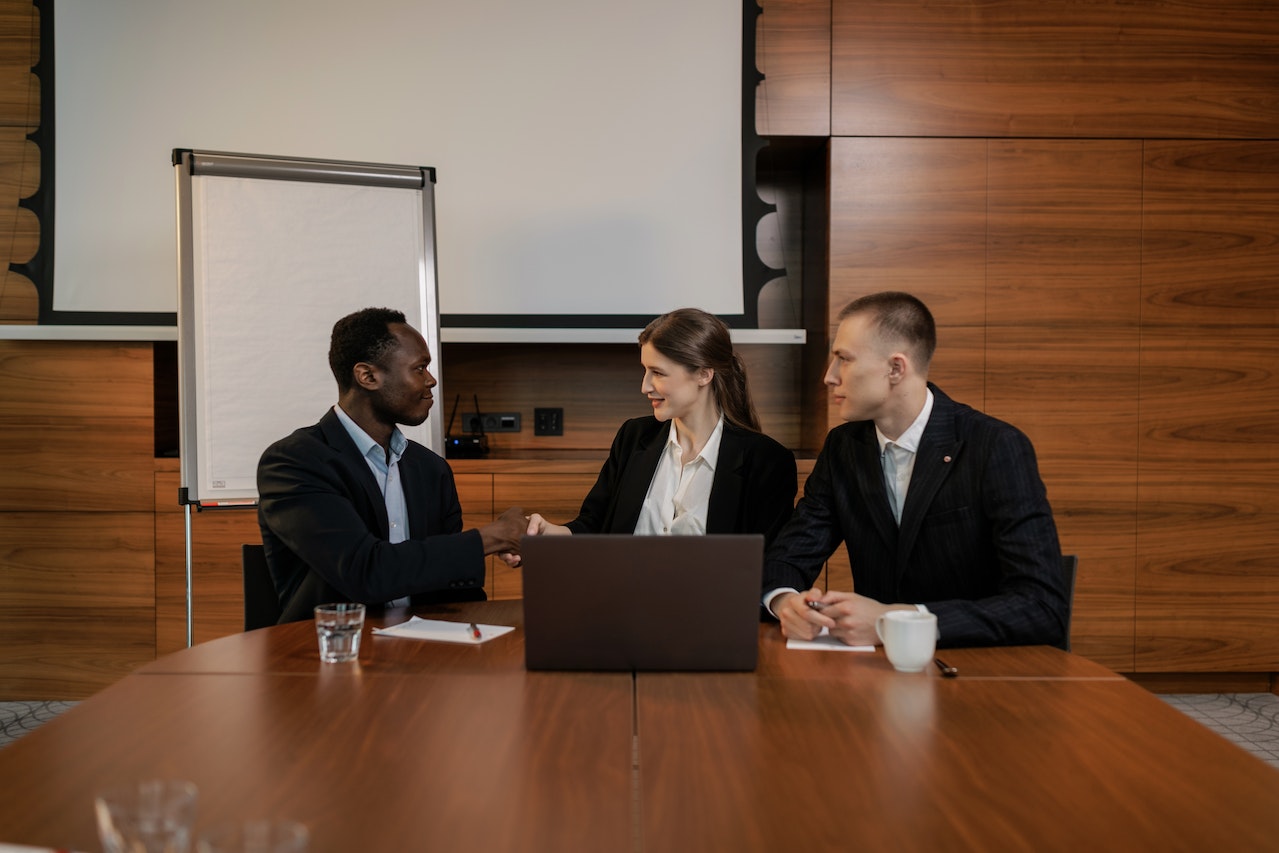 What Is A Hiring Strategy?
HR professionals need to build an applicant pipeline to streamline the hiring process from posting job vacancies to shortlisting and confirming the right candidate. They develop a strategy to streamline the entire candidate lifecycle. It helps them expand their talent pool, set up a reliable and effective database of top-notch candidates, and attract the right applicant at the best cost to the company. 
How Is A Virtual Hiring Strategy Different From Campus Hiring?
Generation Z and Generation Alpha are the online generations. They have seen and continue to experience the world of earning online. Therefore, the best way to attract young talent right now is to digitise the hiring strategy. Thus, when HR professionals use smarter applicant tracking systems like uKnowva HRMS, they go virtual to hire people from any corner of the country or the world. 
The focus is majorly on the skills and the attitude they bring to the table when we talk about virtual hiring strategies. 
Campus hiring is way different from the virtual hiring process. It requires the HR recruitment team to visit the campus often and build a rapport with the placement cell and the brand ambassadors of the campus as a brand. 
Campus hiring strategies aim to build a rapport between academia and the industry. The aim here is to get the best talent at the quoted and agreed cost. The engagement of the recruitment drive also matters there. 
HR recruitment professionals have a predefined number most of the time when they go campus hiring. The management provides the data for hiring a fixed number of people from a particular campus. Most HR recruiters visit multiple campuses to expand the reach of the talent to hire. 
A detailed hiring plan is the need of the hour when HR professionals visit campuses for hiring. They also need a hiring partner to execute all the tasks and help in reducing the to-and-fro communication. 
Then, there is a requirement to develop campus intelligence. Hiring managers or recruiters need data on students' performance to evaluate if they are fit for a particular industry or job. 
Top 4 Hiring Strategies For Laterals
Identify the hiring needs and expectations
A company and HR professional need to set out a clear job description before choosing the channel to hire and onboard a lateral talent. HR professionals need to collaborate and connect with departmental heads to know what exactly they need in their next batch of lateral hires. 
Identify the prospect or potential candidate
There should be an ideal resume or portfolio for HR professionals to scout through the various hiring portals and channels. They can connect with reporting managers to identify skills, experiences, and attitudes to hire for.
"We should focus on hiring laterals, or even freshers, for their attitude and training them for skills."
Dr Yash Deliwala has 10+ years of experience in IT and HR. He is a certified scrum master. Currently, he is working at Unada Labs Pvt. Ltd., Ahmedabad, Gujrat, to onboard the best talent in the industry as a President People and Vibes Officer. He also worked as Global Human Resources Business Partner at Zobone, Dubai. He also volunteers to be the Human Resources Manager for the Socially App brand. 
Connect with potential people through the right channel
The best way to hire laterals can be through the internal job posting, integrating job portals with the career page, and adopting a referral program. All this and more collaborative and engaging strategies for smart hiring of laterals is possible easy-to-use and completely optimising uKnowva HRMS software. 
While using uKnowva HRMS, HR managers and recruiters can post jobs for internal people to shift their roles or job positions. Recruiters can make the job posting visible for certain people or user groups on the tool. Or else it can be visible to everyone in the organisation. 
Setting up a referral program is also easy on uKnowva HRMS, the best human resource management software in India. Seeing the job openings in the side panel, employees refer a candidate easily. They can upload their contact details and CVs. It is easy to earn referral bonuses later on then with an easy-to-track log or functionality in the system. 
Social media behaviour and background checks
The next step is to run a check on social media behaviour and background checks for the potential candidates, especially if they are laterals. It is possible to use various smart tools which can integrate with uKnowva HRMS. 
One such example is definitely the Repute app. It helps to fasten the process of background verification. It is already integrated with uKnowva HRMS software to streamline the hiring strategies for freshers and laterals. 
Top 3 Hiring Strategies For Freshers 
Identify the need to hire freshers for entry level jobs
HR managers can use manpower planning embedded in the uKnowva HRMS to know how many freshers they can hire in a given year with the approved budget. It makes their hiring process seamless, and they do not have to depend on the C-suite level management again. 
Identify the tasks and stints they must perform
Talent managers must connect with recruiters to draw a succession planning roadmap for freshers. It is one of the smartest ways to bring freshers on board. Freshers are looking to learn and grow their portfolios. For that, they need to perform multiple stints or projects in a year. It is best to design that roadmap before posting job vacancies for freshers or going for a recruitment drive. 
Pick the most effective channel for hiring freshers
You can run a campaign on LinkedIn, go for campus hiring, and run a mentorship program to hire freshers. LinkedIn hiring will get your page and brand more traction. You can create a new database of the fresh talent pool. 
Campus hiring is for building rapport with the academia and getting the best talent onboard with the set budget. 
Mentorship programs are best when you plan to hire interns before converting them into full-time employees. 
This way, you can teach your interns the culture of your firm at a lower cost before transitioning them into permanent resources. This strategy works the most when you are in no hurry to hire permanent staff in bulk. 
Conclusion on Hiring Strategies for Freshers and Laterals
As long as technology has an influence on how we work and run businesses, there will be new hiring strategies for freshers and laterals. We feel that Dr Yash Deliwala quoted rightly to hire for attitude and train for skill. His opinion is succinct but to the point, and it is sure to last a decade and more. Attitude, behaviour, and one's mindset matter the most when you hire someone, be it lateral or fresher. As an employee, the person has the responsibility to mould the culture of the firm. So focus on the smarter hiring strategies above with clarity and smarter tools like uKnowva HRMS.
FAQs
Why or when does a company need to hire laterals?
Laterals are experienced candidates fit for a specialised job while they are working in an organisation in a similar niche or industry. When companies need to get a job done without messing with the quality, it is best to hire lateral who bring in a new perspective, skill, and years of experience at a competitive price. 
Why must you hire for attitude and train for skills in 2023 and beyond?
With the advancement of technology and online learning, it is easy to provide education on new tools and processes. Employees can learn new courses and chapters themselves with eLMS functions, available at uKnowva HRMS software. What makes a great difference is an employee's unique perspective and their behaviour/attitude towards the company culture. Their attitude decides whether they are a good fit to remain in the organisation for long or not. 
See Also