The healthcare industry in India has been booming in the last few years. There is a constant demand for new workforce and healthcare providers. It makes recruiting one of the primary pillars to streamline the business growth of the hospital while ensuring the patient recovery rate continues to improve. Thus, today we are exploring steps to make sure that doctors and other healthcare providers can make use of the smart HRMS software in India. It will help them streamline the hiring process in the healthcare industry. Only then will the hospitals and clinics be able to identify, hunt, and onboard the right talent. 
Want to skip this blog copy?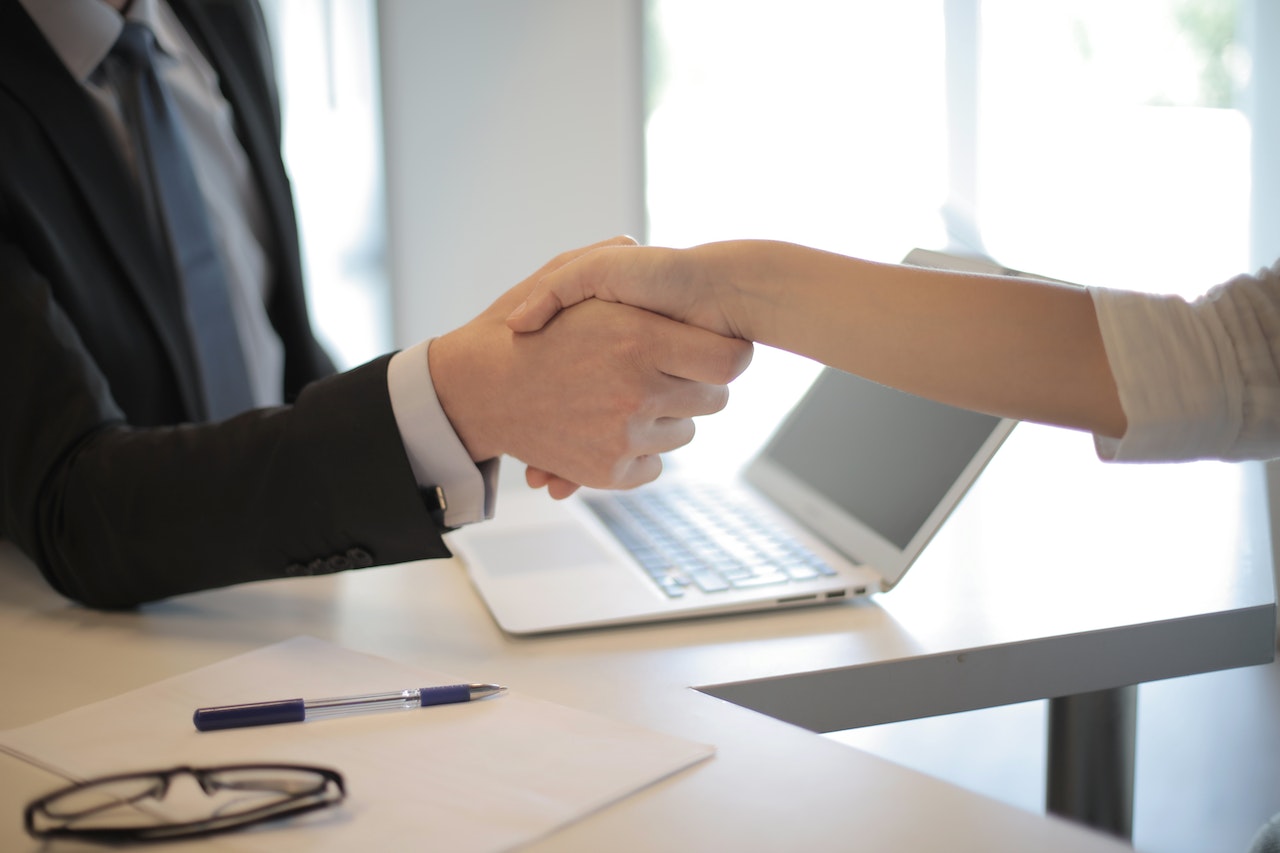 5 Steps to Streamline the Hiring Process in the Healthcare Industry
Using the right channel to scout talent on time:
When there is rapid corporate sector hiring, local hospitals and clinics often lose skilful employees to hire. They need to use the right medium to publish job vacancies online. For that, they must integrate the hospital career page with other job portals and search engines. It makes finding job vacancies easy for those waiting to be hired at a hospital. 
"We are losing the right talent because every new opportunity is coming more from the corporate sector these days. Hospitals need to redefine their hiring strategies and embed more AI-backed technologies to make the process fast. It will help HRs close the loop on onboarding the right people even at hospitals where every day is a new challenge for doctors, nurses, and other staff to save lives on time and improve the recovery rate."
Christo Vincent has 3+ years of experience in Human Resources, especially in the healthcare industry. He excels in Recruiting, Onboarding, Personal Training, HR admin work, and core HR operations to smoothen the employee lifecycle and experience. He is currently the Senior Executive Human Resources at Motherhood Hospital, Bengaluru, Karnataka. 
We reached out to Christo Vincent in regard to this blog topic. He shared his quote in the same subheading to note that we should be hiring and scouting the right people for the hospitals. 
Focus on providing the best experience to the candidate:
Give the right hiring, interview, and onboarding experience to the candidate. Most of the time, candidates no longer find the job interesting if there are no responses or follow-up emails from the HR team or professionals. 
Candidates don't find filling out extremely long forms useful, especially forms which ask for every minuscule amount of information without purpose. Plus, the aptitude test should not be long. If the job vacancy application keeps asking the candidate to attempt a quiz or exam, they will get bored. They will easily make a switch and fill up another job vacancy instead. Rather, candidates must get follow-up emails on time, showing the results of their tests and chances to get hired. It brings more trust and transparency right from the first point of contact. 
Send triggered follow-up emails
Hiring managers can use uKnowva HRMS and its applicant tracking system to send automated follow-up emails. This way, HR managers at a hospital or clinic do not need to sit in front of the computer and wait for candidates to complete their application forms. 
Rather, they can set up a workflow and automate the entire process. It will send automated emails to candidates to complete the form, take the quiz (if any), show them results, and help them book a date on the calendar for an interview. 
This way, hiring managers at any hospital or clinic get leads on interested candidates automatically with their CVs. They can go to the meeting link and start the interview process to shortlist a potential employee. The automation of the hiring process saves at least 1000s of hours every year for the hiring manager. 
Configure the offer letter with pre-stored templates
Hiring and recruitment managers use uKnowva HRMS to configure their prestored templates. They do not waste hours hiring the right person at their clinic or hospital. The total amount of time saved matters a lot in the hiring process at any hospital or clinic. So when hiring managers at a hospital use pre-stored templates to generate offer letters in bulk, they again end up saving 100% or more hours they otherwise waste in curating different offer letters for every other hired candidate. 
uKnowva HRMS software in India lets hiring managers configure the offer letter as per the given options within seconds. They can add or remove different components in their offer letter templates in a snap. Again, they do not need to depend on the admin or content staff for that at the hospital. 
Hire candidates without bias even at hospitals
Often it is difficult to streamline the hiring process in the healthcare industry. Skills and attitude matter here a lot when hiring a doctor, nurse, IT/admin, or other staff. Working at hospitals or clinics is not easy. There will be new and tougher workplace challenges, especially related to health. The staff might often have to address patients and keep hygiene in check for sure. 
So hiring managers have to hire people without bias. There should not be any room for gender or any such discrimination at hospitals or clinics. These centres are for improving a patient's health score or rate. The core focus is bringing empathy and humanity back into focus in the healthcare industry. 
Thus, hiring managers at hospitals use smart tech like uKnowva HRMS to hire the right people or candidates based on their skills and attitude. They can hide/remove sensitive information like age, gender, height, religion, region, etc., from the application form. It makes hiring easy, reliable, smart, and useful. Hiring managers add or remove components to eliminate bias with a snap of a finger. 
The Bottom Line
Smart people and industries like healthcare and medicine need smart tools like uKnowva HRMS software in India to scale up their operations. Hiring managers at clinics or hospitals end up saving more than 1000s of working hours every year when they streamline the hiring process in the healthcare industry. They do not need any other staff member's help to look out for the best candidate for a job opening. The talent pool also allows different hiring managers to know which job vacancy is assigned to which person. It also makes taking the lead in different hiring projects transparent. Then there are 6 points that help automate, digitise, and fasten the hiring process of hiring managers at hospitals. Reread these points above to get more clarity. 
FAQs
How uKnowva HRMS helps to streamline the candidate lifecycle for hospitals?
uKnowva human resource management software is a unified platform. It is flexible, future-proof, and has an easy-to-use applicant tracking system. So, it makes sure that the hiring managers at hospitals get to save their precious hours while automating daily mundane tasks and being the best aid in the entire hiring process for the entire healthcare or clinical staff. 
What impact does the streamlined hiring process in the hospital create on the staff?
The automated, digitised, and streamlined hiring process in the healthcare industry saves everyone's time and other resources. Hiring managers in the healthcare industry can focus on critical activities in the hospital or at the clinic to speed up the recovery rate of their patients. They will seldom fall short of the right talent when they digitally transform recruitment in hospitals. 
See Also