Introduction
Autonomy at work is easy and effective to drive with the latest HRMS software in India. By autonomy, I mean, we need to give team members and employees more credit, tools, and responsibility. When they have the right tools and help to handle their work complexities on time, they deliver with more impact than anticipated. 
The work culture is becoming tougher to handle. Companies require their employees to be aggressive, assertive, and alert when delivering their deliverables. They cannot afford to make more mistakes or be stuck in their comfort zone. We see that as the season of massive virtual layoffs is going on this year in India and around the globe. 
HR professionals have already declared this year as the Year of Efficiency and Excellence. So it is high time for employees to attain autonomy at work and walk toward the path of greater operational excellence. 
They do so with the availability of great mentors, coaching and learning programs, and smarter HRMS software like uKnowva. Thus, I will be describing below in the post how HR professionals make the most of this tool and help employees have a better work life balance. 
Want to skip the content written below?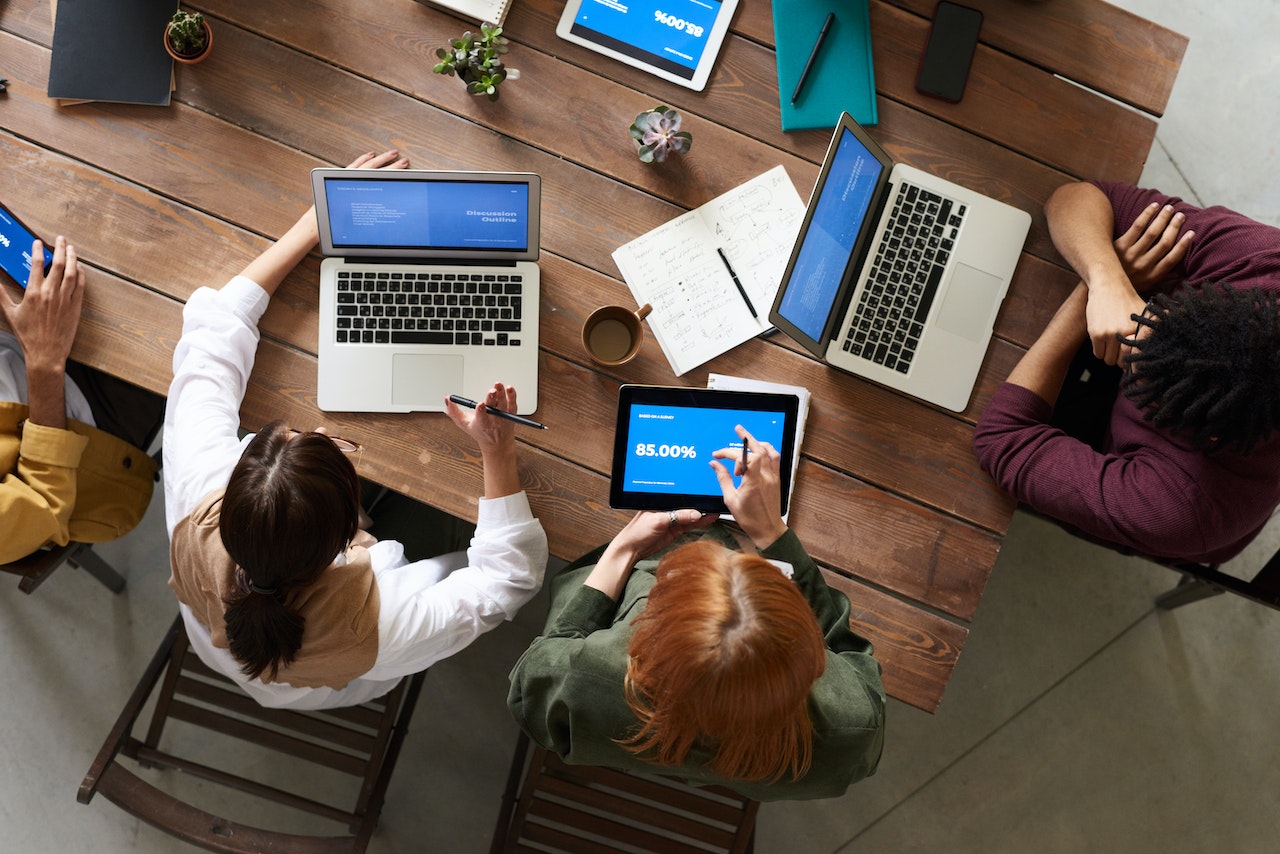 What are the 8 Ways to drive Autonomy at Work for Your Employees?
Setting up workflows to streamline the process
The modern generation wants to smarten up with the right tools. They want to use digital tools and let go of the traditional ways to store and access data, for example. uKnowva HRMS is that tool which helps to set up everyone's workflow in the team. It will create a process, and from there, employees have clarity on what task to achieve in a given time. They do not need to consult their seniors or managers once the process is approved and set to work. 
Projects and timesheets feature to collaborate even on the go
uKnowva HRMS software is a complete HR that provides project and timesheet facilities to all its users. Using this feature, employees can connect and coordinate with each other. They do not need to chase their senior to have clarity of the project deliverables. They take complete ownership of the projects to complete and show regular results to the team manager. 
Automating daily and mundane tasks 
Automating daily tasks is one of the core parts of bringing autonomy at work. Employees who can automate their mundane activities like follow up emails to clients, users, peers, team members, candidates, etc., can have more time to focus on impactful tasks. 
Let employees set up their goals and KPIs
Employees can set up their KPIs or key performance indicators using uKnowva HRMS software. They do not need to consult the senior at once. If they know what they can achieve in a given time or year, they can start setting up their KPIs along with the weightage assigned to each task. Then, they can send the KPI sheet over to the senior for final approval. This practice brings more autonomy at work. Employees can own up to their tasks and show that they deserve the appraisal once they excel in their craft and duties on time. 
Empower employees to rate their project partners 
Another smart way to bring autonomy at work is to let employees rate each other when working on a mutual project. When they do that, they grow knowledgeable about each other's strengths and weaknesses. It improves their interpersonal relationships based on merit and the goals each member achieves, making the team stronger and smarter. Employees can really shape their journey in the firm with the system, as honesty will make the bond better with their team members. 
Roll out holiday calendar to let employees plan out their paid days off
uKnowva HRMS software also has a holiday calendar. HR professionals roll it out on time. Staff members take notice of it as they get a timely alert or notification. They need this calendar at the start of each financial year to plan their holidays ahead of time. 
When they do so, they grow more entrepreneurial. They know when to delegate the task and how to take their travel days lightly. Also, they can put in the request for leaves in advance so that no other person who works with them gets confused or feels out of space. At least every team member will know who is on leave for a particular day and time. 
uKnowva HRMS also showcases all employees who are on leave, along with their dates. It makes everyone a better manager, planner, and organiser of their tasks, especially with team members working on something together. 
Coach employees to complete more work in less time
Employers need to coach and mentor their staff members to complete more work in less time. The future of work is already here with a lot of automation tools. uKnowva HRMS software is definitely one of those. This is the era of complete digital HR transformation. So, employees cannot or mustn't show resistance to change and rapid digital transformation.
Instead, they must be ready to complete more tasks in the same time frame. This is only possible when they become tech and AI-savvy. They need to know how to set up workflows, automate boring and tedious tasks every day, and build better relationships with their time and other colleagues. That's the one true power of collaboration on the move. 
Plus, when employees complete more work in less time, they have plenty of time to think of other things to take on and lead. That is also one strategy to welcome autonomy at work and let it continue for the greater good.
Let go of the micromanagement
In order to welcome autonomy at work, managers need to stop micromanaging. They do it when they have complete trust in their staff members. It is possible even for remote teams when they use intelligent talent and employee management software like uKnowva HRMS. 
The Bottom Line
Today's generation needs more autonomy at work. uKnowva HRMS software is the tool in the wee hours to support this need and automate the daily work from the first day to the last. After this tool's implementation, HR professionals and team leads can focus on the 8 strategies listed above. These will surely help everyone bring in more authority and autonomy at work for employees, irrespective of their working hours, situations, expertise, designation, department, and other factors.
FAQs for Building a Workplace with Autonomy for Your Employees
What skills bring more autonomy at work for employees?
Give your employees the right tools. Coach and mentor them regularly to have ownership of their tasks. Show them what it means to own a task and deliver it from one end to another. Lead those people with examples. Drive that change and zeal in them about their expertise and their vertical. Only then will they be more serious about their jobs and roles in the firm. 
Why do employees of today's generation need more autonomy at work?
Workplaces are growing more complex, diverse, and inclusive. In the midst of all this, employees might end up losing the sense of their individual tasks. To stay grounded, know their expertise, and acknowledge the same, employees need to have a sense of autonomy in the workplace. That way, there is no chance for them to feel powerless or overwhelmed. Rather, they will have more clarity on their goals and KPIs.
What are the benefits of having autonomous teams in your organisation?
Autonomous teams have more motivation, engagement, honesty, and zeal to connect and collaborate. Seniors can depend on them to lead challenging tasks with finesse while expecting greater business impact. 
See Also