Remote employees are to stay and make their value known in the world. When the world was hitting the pandemic crisis, employees worked from home, helping businesses survive. It was a wake-up call for all businesses across industries that it's not necessary for employees to work from the office and waste their time commuting. Not everyone has the privilege to walk down the office every day when they have so many personal life commitments to pursue and fulfil. At the same time, work life has grown more demanding.
Remote employees have consistently faced challenges in balancing their personal and professional life. That is when the concept of work life balance emerged. Companies have talked about the importance of work life balance time and again. However, often HR leaders and managers miss out on the strategies to make remote employees and workers more productive. There is often a lack of giving remote workers the same experience and work culture as compared to the work from office employees.
The times are now changing rapidly. Remote employees are also putting in their demand to be treated fairly. So, HR leaders need to invest in smarter tools like uKnowva HRMS. Such an intelligent HRMS makes sure to provide every employee and user with the same experience. At the same time, it is highly configurable and customisable to the client's demand. This flexibility makes it the best solution for all employees, despite their work location. So, let's get started to learn what this HRMS is and how to use it to make the life of remote employees better and more productive at a click.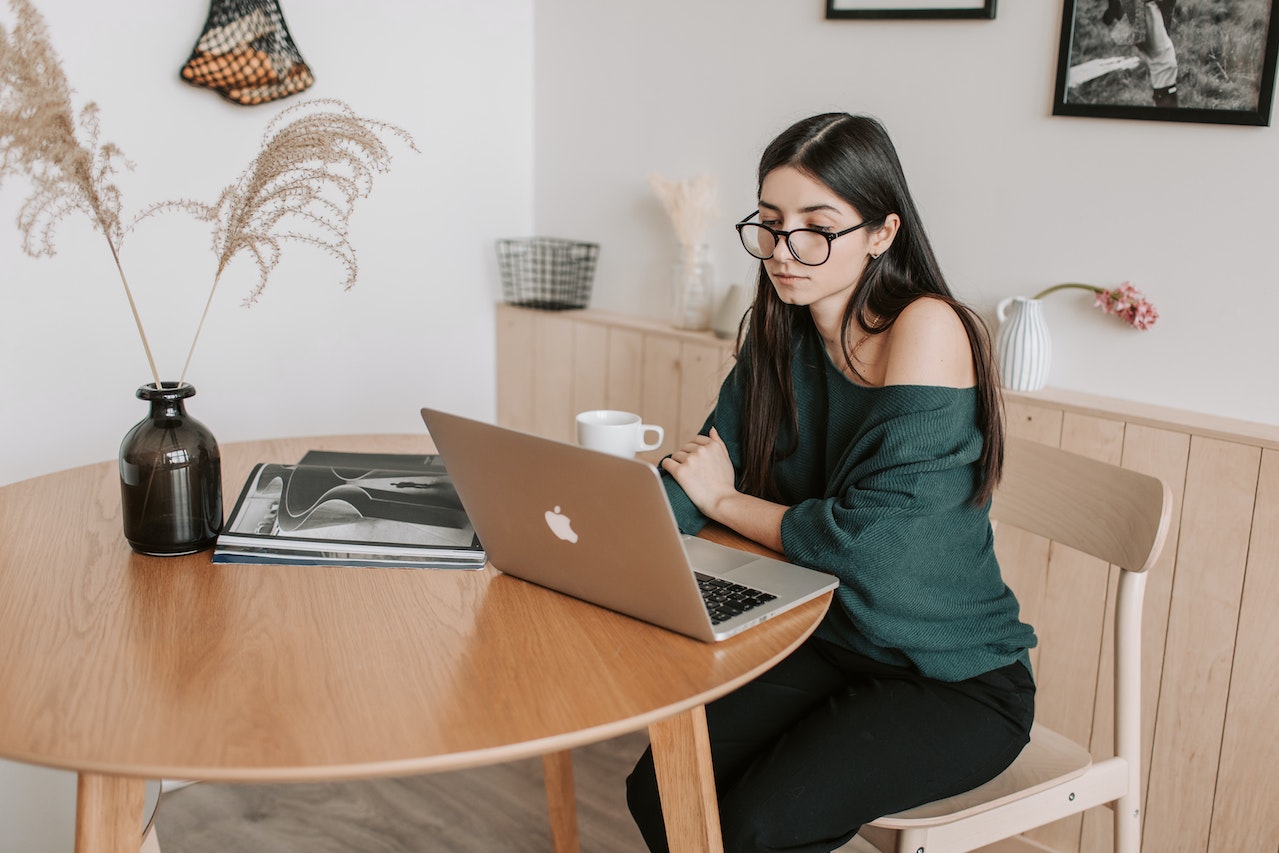 7 Ways To Make Remote Employees Work Life More Productive With HRMS:
Allow employees to automate daily tasks in their workflows
One of the first steps to make your employee productive when working remotely is to help them automate daily tasks. Our HRMS provides that functionality along with other features to turn into seamless workplace productivity benefits for all. 
By automating daily work, remote employees can work on other critical tasks for the day. Their contribution will improve, which will help them scale up their expected productivity. 
Provide remote employees with a self-serving portal to create more autonomy
Remote employees are often self-driven because there is often less scrutiny of their work. For this reason and to make them more productive, they need the right workflow tools and portal. We provide that to employees, despite their current working location or situation.
With a self-serving portal, employees can get the company and work information at their fingertips. For example, they will know the HR/company policy easily without depending on another resource at the workplace. Similarly, they can record their attendance and daily log in themselves without needing additional assistance. 
Make use of live reports and dashboard to check up on remote employees
Managers need to stop micromanaging remote workers to be more effective in the long run. As we said earlier, times are changing. Remote employees are equally productive when compared to in-office employees. With the live reports and dashboard, managers can confirm the same. They know what their employees or team members are working on for the day. 
It creates more visibility between team members. To improve it further, managers can use the social intranet we provide with the HRMS. It will help them connect with each other even on the move. So the communication flows smoothly with equal respect. This means employers don't have to micromanage their workers. Rather, there could be a culture of trust. This way, remote team members know how to take control of their daily work and complete it on time. 
Make leaves and attendance records available to remote employees at a click
Keeping track of leaves and the attendance of remote workers is often challenging. Without an intelligent system in place, managers will keep on chasing their staff to know their day's availability. However, uKnowva resolves this problem with a click. 
All team members can record their individual leaves and attendance data on the portal. It makes every employee more disciplined in the team. It is applicable to all workers: be it remote or in-office employees. 
Managers have relief when they know their employees are planning out their work days effectively. Then, HR leaders and managers can also utilise their bandwidth to focus on other tasks. That is how everyone's productivity improves to create a major business impact. 
Allow remote employees to regularise their attendance on time
Sometimes, employees may miss out on clocking in or out on time from the portal. Otherwise, there might be an error on the server side. There could be numerous other technical reasons when the attendance data is not synced properly. 
HR leaders are notified of the same from the portal if they configure it properly. Even employees can get a notification of the days when their attendance data is missing. With on-time notifications, they can go back to the particular day in the attendance calendar and fill out the details. 
Multiple-level approval will exist in the regularising process. However, it is only to be sure that each employee is filling in the right information, keeping the reporting manager in the loop. The approvals are also instant to sync the data or to regularise it. It happens because even managers get notifications in their Track My Request tab or menu button. From there, managers can help their remote team members to regularise and lock their attendance on time. 
Doing so helps workers to be more punctual and alert about their attendance data. If they are not alert, this attendance data will impact their remuneration. This message is clearly communicated from day one to employees, despite the location or working style they prefer. 
Provide skill training opportunities to all employees
Another strategy to make your remote teams productive is to give them enough learning opportunities. As they learn new skills, they will implement the same on time with new projects. The process of learning new skills should be constant. It will acquaint them with new and challenging tasks and sharper their mindset of individuals who love to get out of their comfort zones. Employees can continuously challenge themselves, improve their capabilities, and contribute more productively when they are at the top of their game. It will happen when they learn new digital tools, techniques, and skills. This strategy makes them an indispensable asset to the firm. 
uKnowva provides it to your employees with the eLMS integration in addition to the core HR features. Using the eLMS feature, HR leaders or managers upload new courses, chapters, and certificates for their staff. They know how many of the team members are learning new courses, how often, and how many completed the same on time. They can configure if a course has to be subscribed with prior approval or should be available to all. 
Make sure remote employees get performance reviews on time
To make remote employees productive, it is important to appraise them on time. It is the sheer responsibility of the manager to take care of their employees from one point to another of their life cycle at the workplace. This includes the performance appraisal and evaluation stages as well. 
Employees will not be able to scale up their potential without frequent performance appraisals and evaluations. With evaluation, employees get a clear picture of their performance over a period in the team or in the organisation. 
Nowadays, companies are rolling out evaluations every month or quarter. Many companies roll out evaluations after every completed project. With the increased frequency of performance evaluation, remote workers know where they stand and how much they still need to improve. 
Conclusion:
Remote team members can easily be more productive with the right HR tech tools. Managers need to evaluate the strategies listed above while incorporating the HRMS. To make your (manager's) remote employee management tasks easier, we provide the best-in-class HRMS. It will help employees automate their tasks from day one to the last. The experience is seamless for everyone on the tool, uKnowva. The interface is easy to use and intelligent with its 100+ inbuilt plugins.