All in One
So the next time you want to check all your meeting commitments you need not flip through the pages of your diary. Just click on the calendar and get complete date wise data about all the commitments you have made. It's an all-in-one reminder for tracking any form of information that may be important to you.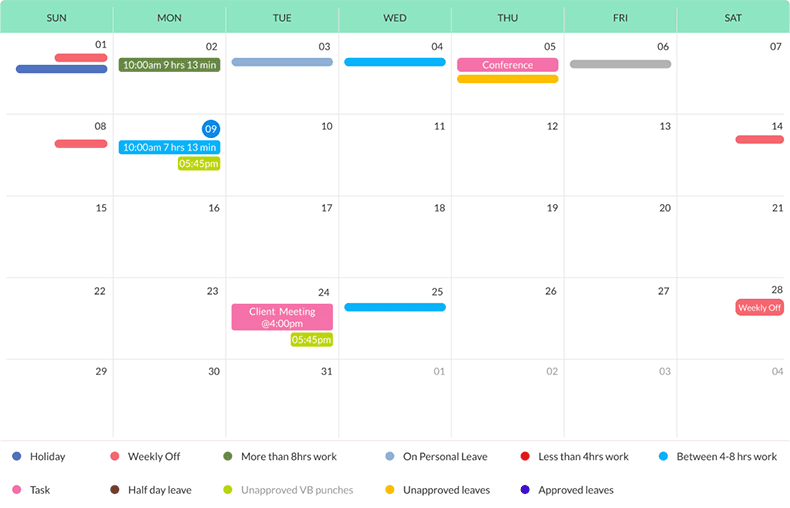 Task Reminder
Whether it is a meeting with your team or a presentation to the CEO or you need a reminder for the event you wanted to attend, uKnowva 's calendar feature is at your service. You can leave the remembering part on us and focus on your agendas for the meeting.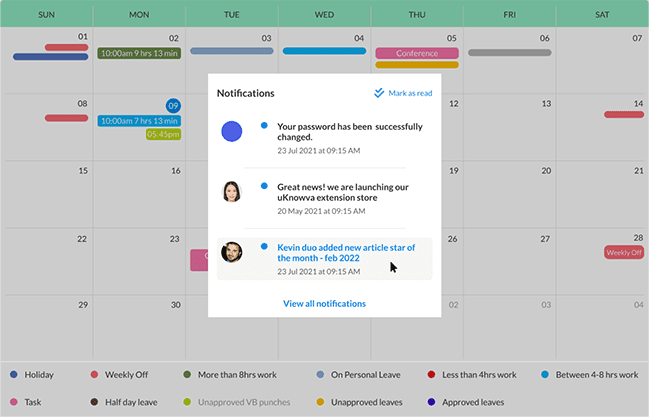 Easy Integration
We are always short of time, isn't it? Imagine if you were required to input each and every task into your calendar. What a waste of time! But at uKnowva we make sure technology is used in the optimum way to make your work more efficient. uKnowva's calendar automatically fetches your schedules from other Google calendars and also integrates dates from other apps like HRIS leaves, holidays etc.