Browser Compatible
Your browser choices may change from time to time and like a best friend uKnowva will adapt to it. With every switch the browser features might change, but uKnowva will continue to perform seamlessly. We never give you any chance to miss us.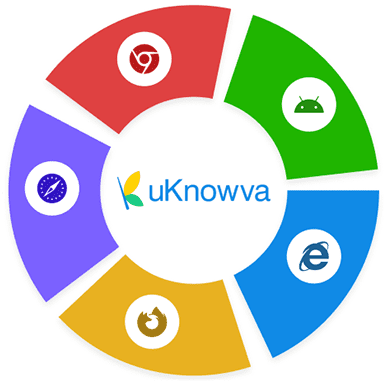 Device Compatible
uKnowva loves to explore, just like you. As you switch to more techno-rich devices, uKnowva walks along to enrich your overall experience. Laptops, Desktops, Mobile Phones, Tablets; whatever may be your choice of device, they will have one thing in common-uKnowva!
uKnowva App
Enjoy uKnowva on mobile with the new uKnowva app interface. The app provides you better functionality for all features, suitable for devices like mobiles and tablets. We are matching up to your growing needs, keep discovering!