Create Polls
uKnowva allows you to create polls about any topic and publish it to a large audience base and get their feedback. Whether you are looking to understand the choices of people or generally want to know the majority are thinking of a current trend, all you need to do is create a poll.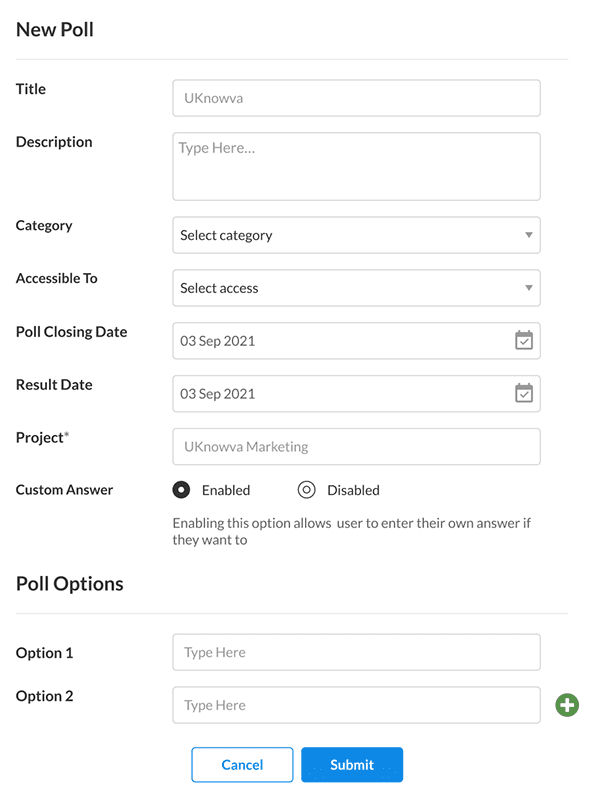 Poll Categories
Categorizing polls helps to place the information about similar subjects together. This way, you get complete insight about any topic in one place.

Poll List
You can decide which Poll to vote on by viewing all polls submitted by colleagues on a single page. Choose your poll by simply selecting from the list.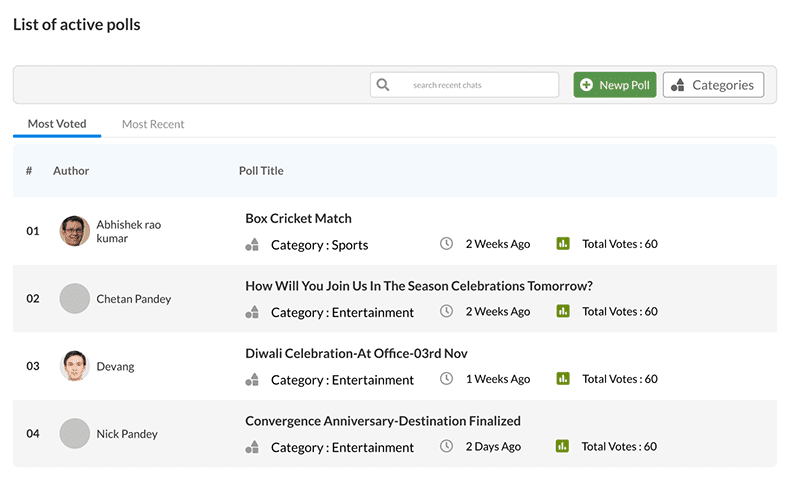 Poll Results
View the Poll Results in easy-to-read graphical and tabular formats. Also see who voted on a poll (without knowing what they vote on, of course). Polls are completely anonymous, you see.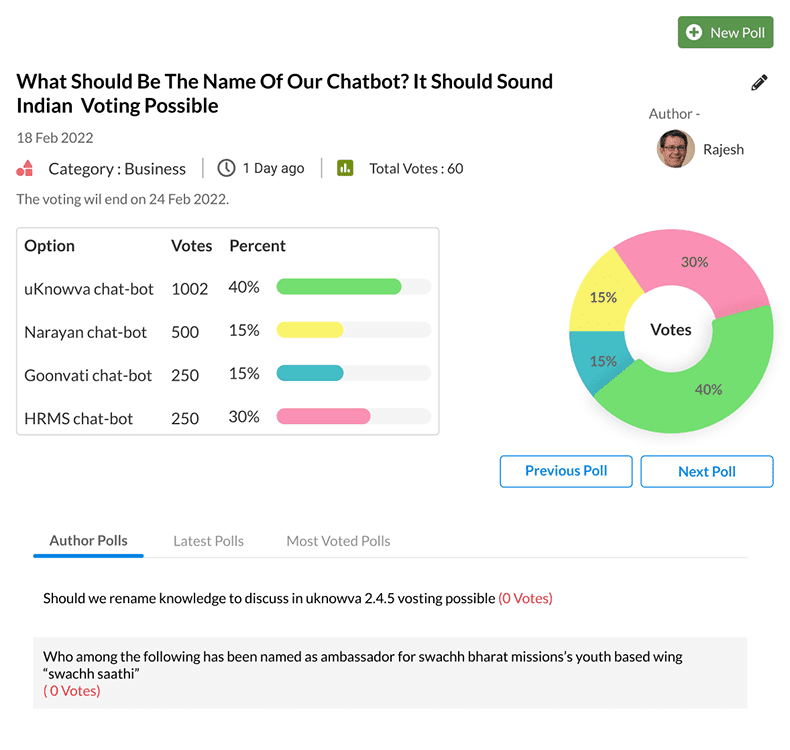 Vote Access
So you are interested in the opinions of a few… fair enough! Now control who votes in your polls and who has the rights to edit the polls with the vote access feature. The remote is in your hands.