Flexible work is the new demand of today's workforce. Now the employees want to balance their real life responsibilities with professional obligations. To make it possible, daily tasks that include leaves, attendance, payroll, project management, etc., should be managed efficiently by using smart HRMS software. 
These are repetitive tasks that consume a large amount of time if done manually. To make time to incorporate flexibility in the working schedule use of smart software is required.
The benefits and the future of the company with uKnowva HRMS are countless, from retaining an employee to enhancing the productivity of the company. The employees can also manage their time efficiently and manage their flexibility without wasting time on less important tasks.
Want to skip the content?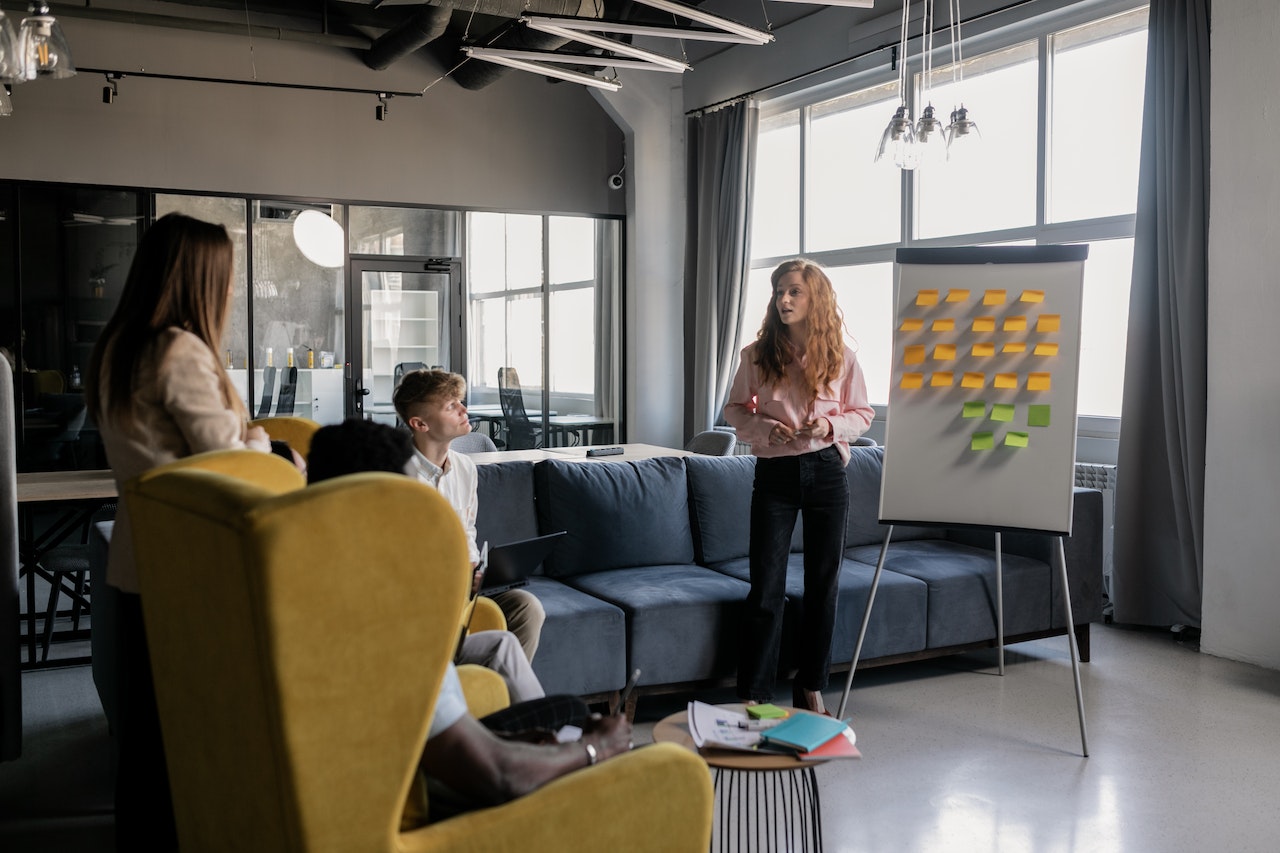 What is Flexible Work Arrangement?
Flexible work refers to a type of work arrangement that allows employees to have more control over when, where, and how they work. It allows employees to work remotely from home or any other location, use their own devices, and choose their work hours. 
This type of work arrangement is possible through the use of an agile and flexible human resource management system or software. It enables employees to clock in and out, track their time and attendance, and manage their workload efficiently.
With the help of complete HRMS in India, employees can:
Communicate and collaborate with their colleagues, 

Access their work-related documents and data from anywhere, and 

Stay connected with their organisation's latest updates. 
Flexible work arrangements are becoming increasingly popular as technology makes it easier for employees to work from anywhere and anytime.
Benefits of Flexible Work
Flexible work arrangement offers numerous benefits to both employees and employers. It allows employees to have a better work-life balance, which can lead to increased job satisfaction and reduced stress levels. 
It can increase employee productivity as they can work during their most productive hours. Commuting time and expenses reduce in a flexible working schedule. So this positively impacts the necessary reduction of carbon emissions.
From the HRMS software perspective, flexible work is a boon as it allows for easier tracking of employee work hours and productivity. The software can help automate the process of scheduling and tracking employee hours, which can help ensure that employees are working efficiently and effectively. It can also help in the efficient management of employee leave requests and work-from-home policies.
How Flexible Work Gets Stronger With HRMS?
Focus on employee issues
The days are gone when unfair treatment at workplaces was tolerable. Today employees and their health are top priorities and deciding factors for retaining in the company. 
Therefore, HRMS makes sure that HR gets enough time to hear the problems faced by employees and can solve them as fast as they can. There are various activities planned with the help of the software to maintain the mental and physical health of the employee. When the employees are healthy, they can yield productive results.
Make remote working a part of the work culture
It is high time that a company understands that remote working has now become a major part of corporate life and it will remain with us. That's why HRMS tools have modules of mobile-enabled performance tracking, payroll management, attendance, and leave management to calculate the number of working days for everyone. 
The productivity and engagement of the company will not get affected even if workers are working remotely. Rather, they have equal rights and tools to leverage and raise their equity at the workplace, even if they are deskless or on the field. 
Enhances communication
Whether employees are at home or in the office, communication is the key that drives the relationship between employees and the company. 
The human resource management system provides a social intranet platform that brings the workforce on the same platform. It signifies equity and diversity as all workforce and authorities can communicate with anyone they want. They can put forward their thoughts and ideas and know the daily update on what is happening in the office.
Decrease office costs
The cost of the company gets reduced by many times when they opt for remote working. All the expenses of the company and commute costs get reduced when employees choose a flexible working type.
Conclusion
With the growing demand for flexible work culture, HRMS is the best approach to overcome the traditional approach to match the highly changing world. uKnowva HRMS provides constant updates and changes that ease the work process. Thus, it helps in gaining more productivity and work-life balance in the corporate world.
FAQs
Why is flexible work arrangement so much in demand among employees?
After the pandemic, lives get a whole new shift, and thus employees also want to give sufficient time to their loved ones and themselves. That's why there is such a sudden shift towards flexible work arrangements these days.
How uKnowva HRMS helps in making working flexible easily?
The software helps HRs to keep an eye on every employee no matter what the size of the company is or where the employee is located. It gives the option to log in and log out from where we want, an easy application for leave process, payroll management, attendance marking, and the concern about working hours get sorted with the help of uKnowva HRMS.
What are some of the major benefits provided by flexible work arrangements?
The flexible work arrangement provides benefits like retaining top talent, boosting productivity, attracting high-performing employees, encouraging better work-life balance, and reducing absenteeism. 
More Blogs to Explore