Over the years, significantly since the start of the epidemic, human resources have transformed considerably. So to help you remain on top of your game and ensure you can efficiently recruit and retain top personnel, we've compiled a list of the future HR trends for 2022 and 2023.
It's up to HR executives to forecast what will ultimately influence the future of work in 2023 and set priorities appropriately. 2023 is just around the corner. However, finding your next steps is far from straightforward, given today's competitive job market and the more hybrid workplace that requires more flexibility than ever. Check out our list of essential HR trends for 2022 & 2023 to get started and learn how to establish vital strategies to draw in and keep top personnel in this changing climate.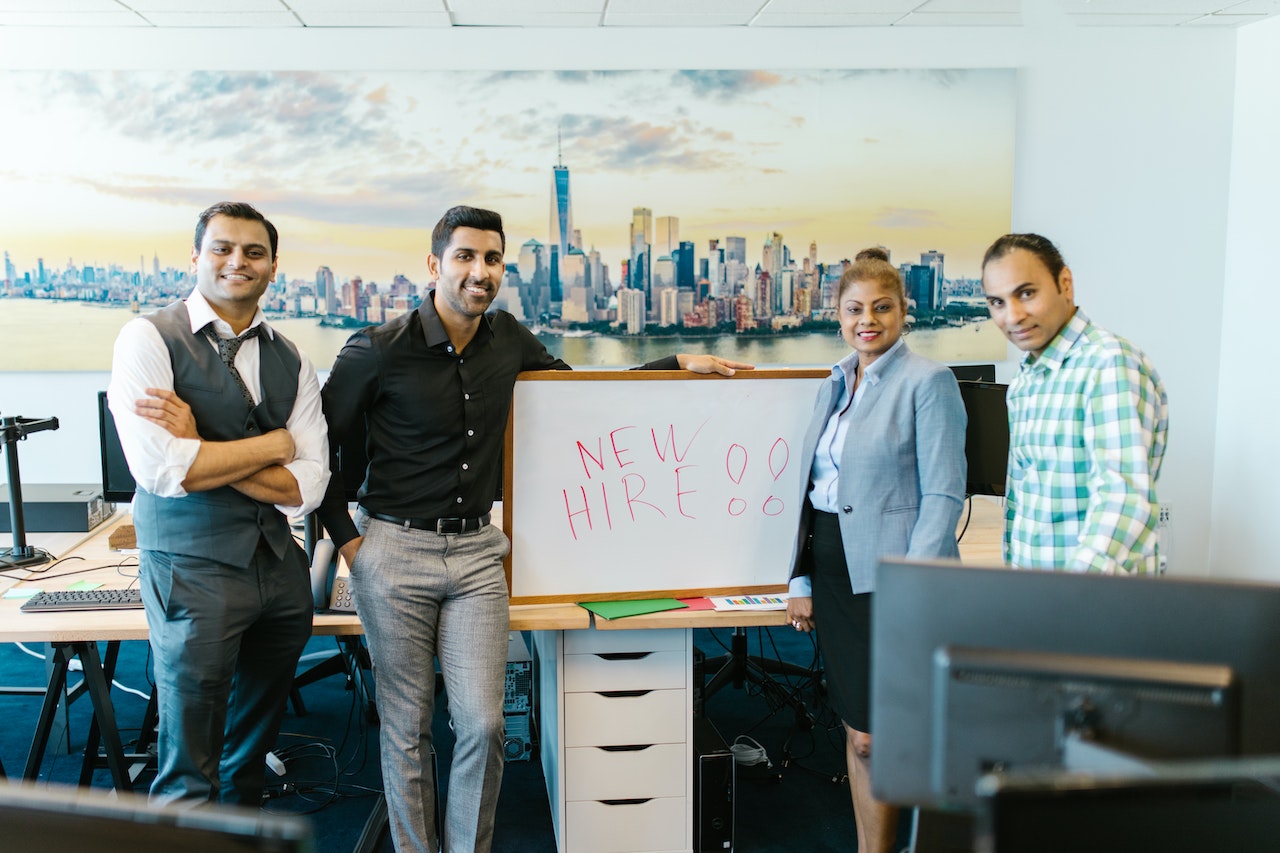 Future HR Trends for 2022 and 2023:
Flexibility Is the New Normal
Offering employees hybrid and remote working choices is a trend that's here to stay, even though it became necessary during the epidemic. Employers who provide a remote working option get seven times more candidates than those who don't in light of this new reality. As a result, instead of the traditional 9 to 5 full-time in-office schedule, more firms will continue to give employees more flexibility and remote working possibilities. As a result, HR departments must become used to working with remote staff frequently. The difficulties are exacerbated by hiring new staff requires remote screening, interviewing, and onboarding.
Professionals in human resources are, of course, more likely to work from home or in a hybrid setting. This implies that maintaining a cloud-based portal like uKnowva HRMS is essential to the everyday operations of human resources departments.
Read More: Why Should Employees Go Back To The Office After WFH?
Understanding A New Generation Of Workers
Companies and HR experts must adjust as a new generation gradually enters the workforce. Since they have started to enter the workforce, millennials will continue to make up a higher portion of the crew at most businesses. Generation Z is graduating from high school or college and starting their careers simultaneously.
These younger workers have a distinct set of goals and priorities for their professional careers, which HR departments will soon learn. For instance, younger employees anticipate flexible schedules, even if they don't work entirely from home. Most workers from the two youngest generations in the workforce likewise favour frequent communication with their managers and supervisors. They want input on how they are doing at work and work together on initiatives. They can connect well on uKnowva's social intranet platform and share concerns to get the work done on time.
Human resource professionals must change rules to provide young employees the freedom and cooperation they seek. However, there is still a multigenerational workforce where "veterans" and "new gens" coexist in the workplace. You need to be adept in handling both sides of the coin.
Now, uKnowva HRMS implements a dynamic work culture. It helps organisations identify different styles and types of workforce. By doing so, it will help automate the workflow for everyone. Literally, there is no bias or neglect. Every worker must earn equal respect while coming from different walks of life or backgrounds. 
Prioritising Employee Wellness
According to the future HR trends for 2022 and 2023, employee well-being is gaining even more importance after the pandemic. Most of the time, HR departments will take the lead in introducing new wellness-related policies. The HR trends are beyond the social or economic crisis. The world of employment isn't stopping. Rather, new trends and features keep emerging. 
People are under stress usually due to the pandemic, concerned about their health, their families, and the sustainability of their jobs. As a result, HR departments must develop wellness initiatives and employee support programmes that give equal attention to emotional and physical health. 
Read More: Human Resources Management In Health Care: Roles & Importance
Human resource specialists must develop strategies for identifying mental health concerns in employees and ensuring they have the means to address them. HR managers will still need to motivate staff members to adopt fitness, regular exercise, and other healthy habits. By incorporating 
uKnowva HRMS as a team-bonding tool, employers and their teams can focus on wellness programs. They can do meetings weekly or at a set schedule for all employees across all divisions or teams. There is no end to introducing more ideas for team-building-and-bonding activities. This HRMS is quite scalable to adopt such modern activities and welcome new-gen workers without stressing the workplace.
Finding and Investing in Employee Talent Internally
One of the most unexpected developments in human resources is the increase in internal promotion chances and employee training. Businesses offer these programmes in search of top talent. Companies strive to retain workers at a higher rate and find it tough to utilise the internal talent pool without a talent management tool like uKnowva HRMS. 
As a result, HR departments are beginning to reward workers for long-term employment while spotting those who would make strong candidates for jobs with greater responsibility inside the organisation. Searching for qualified people presents additional challenges for human resources experts, who must employ various methods. For example, HR professionals must grasp employee potential and goals while searching inside to determine who can be promoted based on upcoming unfilled roles. 
Using people analytics from uKnowva HRMS, you may plan to fix talent gaps and identify current and missing skills. Plus, it will be a highly cost-effective or budget-friendly strategy to give more responsibilities to the high achiever and see them shine through. However, recognising their talent and effort is equally necessary to bridge the talent gap before the need arises for internal job postings.
Conclusion
Since future HR trends are constantly changing with topics covered in this blog, I have no doubt they will shift as time progresses. Therefore, whether you work in HR or operate a small business, keep an eye on emerging HR trends and modify your business plans on time.