A complete HR software simplifies HR processes from preboarding, onboarding to offboarding. HR managers implement it to improve their scalability, better their HR administration work, and reduce errors at every step of the way. 
HR managers need to investigate complete HR software before they invest in it. There are already many human resource management tools available in the market to explore. Not every tool or app serves the purpose of streamlining the process. It takes a lot of intelligence and smart work from the backend for the Dev Team to come up with a unified and simplified interface. 
Such is the case when you study uKnowva and decide to implement it in your organisation. However, explore the topic below before finalising the tool. Learn more about what makes a complete HR management software a favourable one for the teams. 
Want To Skip This Content?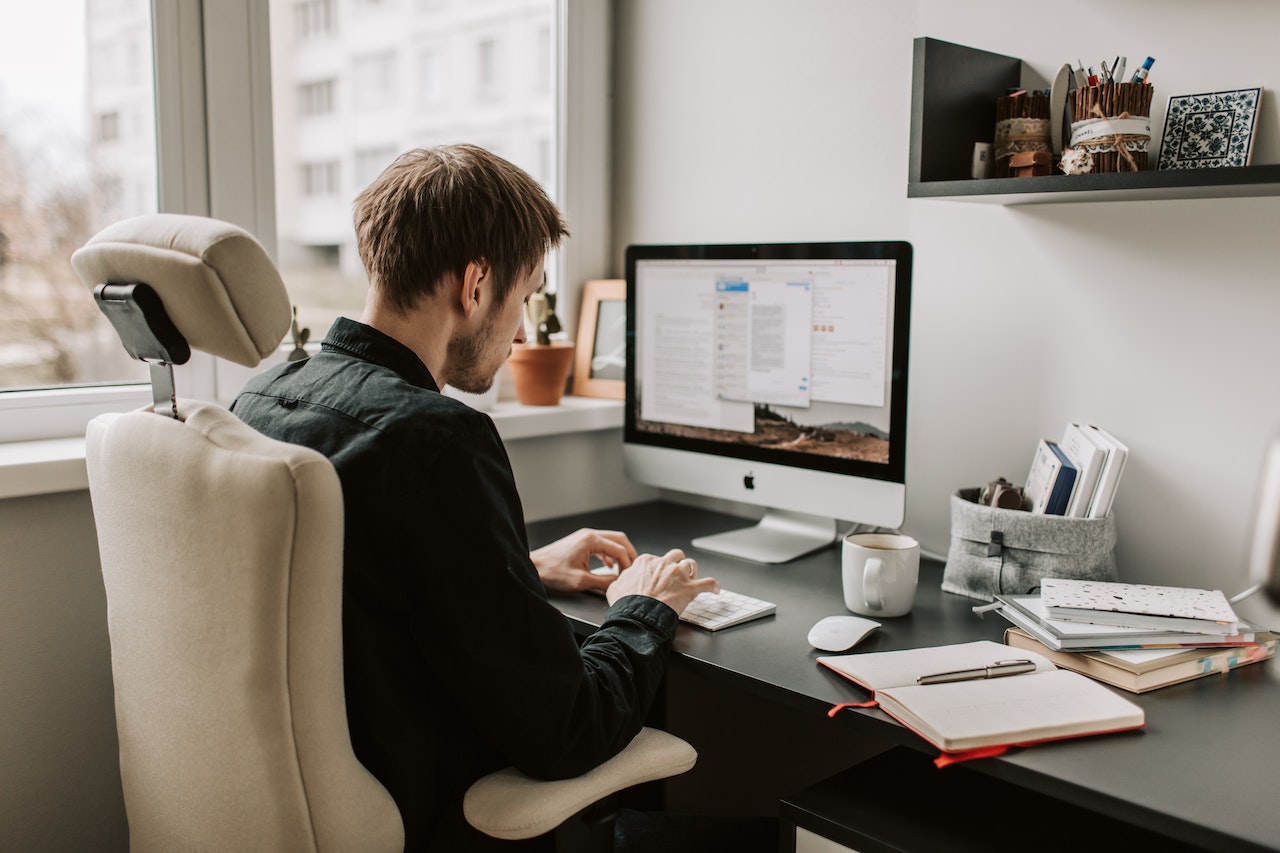 Who Uses Complete HR Software?
Earlier, human resource information systems or HRIS software systems were used by only C-suite executives or business owners. Today the culture is moving forward to empower everyone on the team. 
Be it HR professionals, customers, vendors, employees, or candidates; everyone can use the HRMS. The software has multiple advantages for everyone to capitalise on to make the workplace better for future generations. Besides that, employees and other stakeholders use it to streamline and automate their daily and redundant information storage and processing work at the workplace. 
It helps remote workers and employees connect with others in the office with a click. So, even internal communication improves on a vast scale. 
We can say that complete HR software in India today makes HR people and their teams self serving and self sufficient. Because of this advantage, the CEO and other CXO level people can be more strategic in their approaches to scaling the business. 
They, after all, have more time to measure, evaluate, and direct their workforce on the basis of the milestones. There is no need for them to micromanage anyone on the team anymore. 
Why To Use A Complete HR Software?
Real-time reporting
Complete HR management software in India provides you with intelligent reporting. HRs need this reporting to play their strategic roles with utmost honesty. They know which employee is performing well and who is not. With the help of these reports, they know how to elevate the team's performance at any given time. They get better at strategic decision making and planning with team wise and individual work performance reports. 
Smarter HRMS also provides reports on employee engagement, attrition, leaves, salary payout, punctuality, etc. HRs need such bites of information to know if their team is on the right track or if they need course correction at a given time. These reports are real-time and intelligent to use. HRs or reporting managers do not need to chase after employees often when they use intelligent reports. 
Operational efficiency
HRMS software India helps to bring more operational efficiency to the system. Employees work to their full potential. Manpower planning and succession planning are also easy, paperless, and free from bias. It depends on the KPIs or KRAs the manager sets and the performance achieved over time. Employees know their worth, and it is easy for managers to appreciate them on time. With this level of appreciation, HRs can nurture their top performers continuously to achieve excellence and operational efficiency in no time. Plus, the HRMS software in India helps to automate daily tasks. Employees and HR teams focus on important tasks after automating their mundane and tedious tasks. They grow more efficient in product or service knowledge. 
Employee engagement
A complete HR software readily and continuously levels up employee engagement for all. It has a simplified interface, like uKnowva. The portal is easy to use and engage. Employees share their daily thoughts and news on the feed. They can easily tag each other and let the person know what the team is up to. The HRMS portal becomes a constant source of motivation to engage everyone, even if they are not working on the office premise.
Employee engagement is important to note because it helps to create brand loyalty and emotional connection in the workforce. They value and trust each other more when they talk and resolve matters. It is easily possible on the social intranet or chat integration, which the complete and modern HRMS will provide. 
Security of company data
Data security becomes one of the concerns for HR professionals when they fail to invest in HR software. However, the best HRMS software in India, like uKnowva, helps you tackle data security challenges. It is GDPR compliant, follows guidelines under the VAPT 2.0 reports, and has ISO certification. It also offers four layers of cloud hosting security for cloud-based HRMS. 
Flexible work schedules
HR professionals need to give flexible hours to their team members to bring in more work autonomy. Otherwise, they will keep chasing one another, and there will be a rise in micromanagement. Employees who use a self-serving tool grow more conscious about their productively clocked hours. A smart HRMS provides complete solutions to workers or employees. The office going people can log in to the tool from anywhere. It allows them to punch in for the day through a virtual biometric system. It is accessible on multiple smart devices. The page loading speed is secure, fast, and safe. Employees have safe access to their accounts when they log into the uKnowva portal. They can easily regularise their timesheets after instant approvals from their managers. 
Reduction of business cost
A complete HR software means there will be fewer human errors. It helps to automate daily work for all. Employees and HR staff need these tools to streamline their online repetitive tasks. It makes them depend on less talent and resources. There is no or lesser dependency on paperwork or exhaustive excel sheets. Work gets done faster and without fewer errors. When there are no or fewer errors, there are no losses to the firm as such. So the HR process becomes more refined from hire to retire. 
How To Implement A Complete HR Software In Your Organisation?
Check the features your organisation wants

Check the version your teams need to use 

Check for the cost effectiveness of the HR software

Compare the complete HR software of your choice with the next best tool

Get in touch with customer support and have your questions ready

Initiate the implementation process that sticks to the deadline without adding cost

Monitor and evaluate the business output
The Bottom Line
Complete HR software in India can change how you do business and handle your employees. Your team will ramp up their motivation, engagement, retention, and loyalty in no time with the right software. uKnowva proves to be that solution for 300,00+ users already in the country. The next team could be yours if you wish to explore and invest in smarter HR management software that fits your business processes and propositions without adding too much to the migration cost. 
FAQs
What should an ideal HR software include?
An ideal or complete HR software must be agile, flexible, easily configurable, and accept best practices. However, it must also provide you and your HR professionals with streamlined core HR activities like recruitment, onboarding, performance management, payroll, attendance, exit management, etc.
Is it possible to switch to better and complete HR software with ease?
You can switch to a better HRMS software in India when you do uKnowva. The implementation is swift, secure, and reliable. Our Support Team also helps you to integrate your existing systems into the new ones for streamlining daily HR work within minutes. 
What common HR functions does the best HR software in India help streamline?
Common HR functions you will find in the best HR software include recruitment, onboarding, attendance, payroll, leave management, performance management, projects and timesheets, exit management, live reports (HR analytics), etc. 
See Also: