Are you struggling to welcome diversity in the workplace? You are on the right page. In this blog, you will get to know about different ways in which you can welcome diversity and inclusion in your work culture. 
At first, it might look tough, but when you determine you remain dedicated to your goals, it doesn't seem that hard. The benefits of diversity are well-known, and they get enhanced when you involve a human resource management system (HRMS) which enhances employer and employee relations and brings more diversity to the organisation. 
The main motive for bringing diversity into the workplace is to create a culture where employees' differences are respected. They get treated equally and receive the same opportunities for growth and advancement. Let's hop in and see the ways that give an overview to explore and welcome diversity.
Want to skip the content?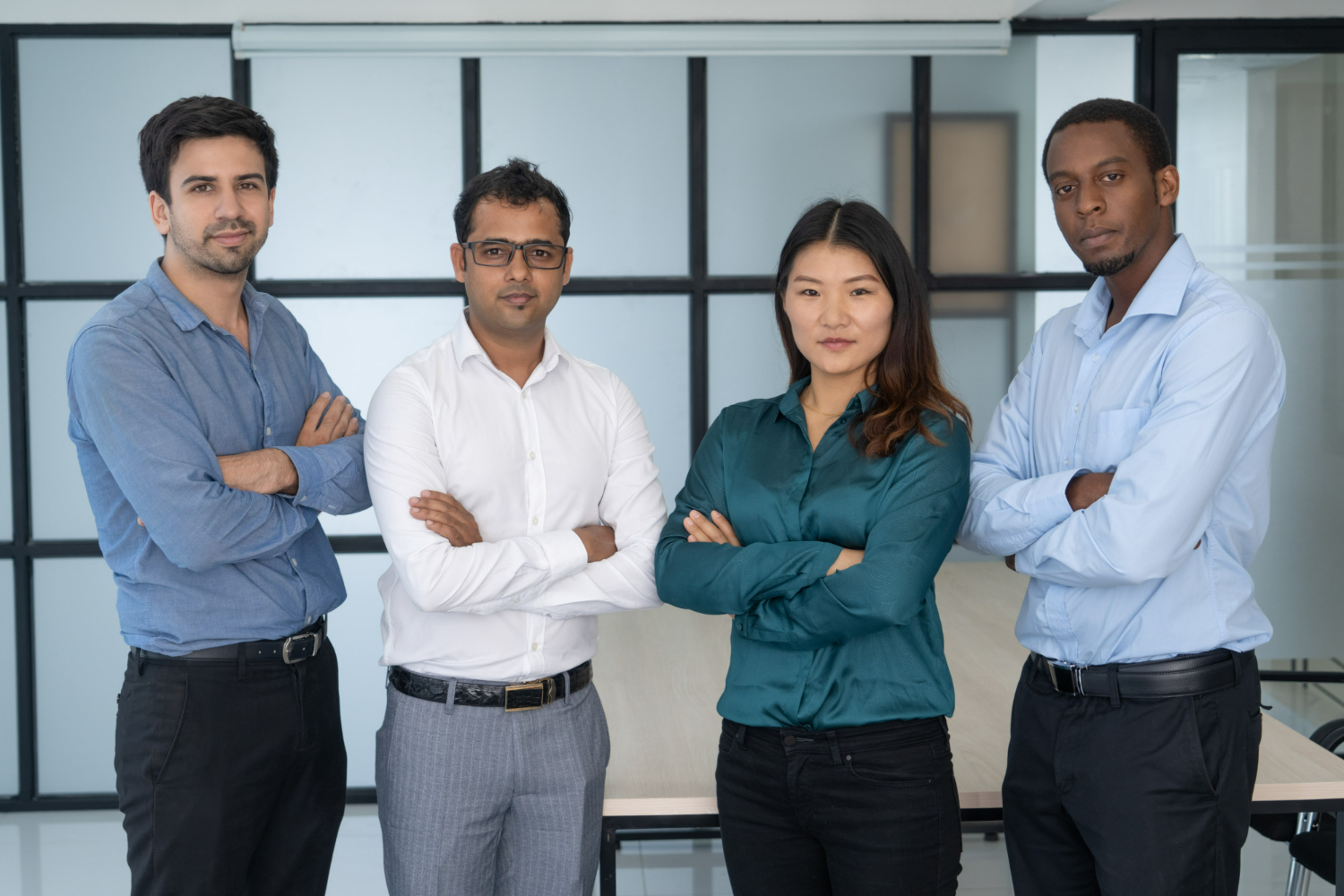 6 Best Ways to Welcome Diversity in the Workplace
Hold up cultural days and events
Organising cultural days helps in promoting inclusion or cultural diversity in the workplace. It gives a platform to all employees belonging to different communities to speak about their culture on this day. HRs can also plan different activities inspired by their culture and motivate them to participate in them to improve the workplace culture.
Make it interesting, interactive, and fun so that employees remain respectful and open-minded to learn about each other's culture on this day. These activities bring the workforce together and spread diversity among them. The workplace will become more culturally vibrant, modern, and tolerant.
Allow for open conversations
Diversity doesn't get incorporated within one day in the workplace. It requires constant effort from HRs, managers, and employees to discuss it at any given moment. So, remember to set up an open communication policy to achieve it properly. 
Build a strong connection with your employees on a collaborative social intranet network like ours to:
Address their issues freely, 

Talk about diversity-related problems, and 

Provide immense support whenever required. 
This makes them confident to talk about their issues and understand each other's points of view. 
Redesign workplace practices
To build an inclusive work culture or welcome diversity in the workplace, you must redesign your business processes and practices. Proper and planned training programs can help in implementing diverse changes across the departments of the company. 
These programs help in creating a more comfortable workplace for all levels and roles of employees. Your basic practices like employee appreciation, participation in meetings, employee wellness, and rewards and benefits require redesigning and an update to perform more efficiently.
Make sure to value and respect your employees
When your employees are happy, the company flourishes on its own. Assure that your employees get timely feedback and support to do great and be motivated, and check if they are enjoying the work they're doing.  
All these small things help in making them feel valued and nurture diversity. 
To have great diversity in your workplace, you should communicate with your workforce and know why you appreciate or value them as a member of the team. 
Promote team building tasks or days and open communication between employees to talk about each other's contributions and support. Conduct surveys or polls using uKnowva social intranet for more engagement from employees to get support on time. 
Create an inclusive environment
An inclusive environment can be formed by accessing the requirements of your workforce. It is crucial to create a work culture that is safe, collaborative, and welcoming to all employees. 
Taking decisions that can improve the working and health of the workforce brings more inclusiveness to the company. 
Allowing flexible working hours, remote working, correct pronouns of employees, and adapting working spaces for neuro-diverse employees helps companies to bring extraordinary changes to positively affect the inclusiveness of employees.
Create diverse teams
You can welcome diversity in the workplace only when dissimilar employees are on the same team, and they can learn from each other without any issues and collaborate successfully to give the best results. 
The team must include employees of different social backgrounds, races, skills and knowledge, work experience, and education levels. It will help employees to find common ground and give productive results by allowing each other to contribute their share well. 
The true meaning of diversity is to learn, listen, and teach. And it can be well learned by this method.
Conclusion
To welcome diversity in the workplace, it's time to adopt a more systematic and coherent approach. As it is not easy to implement diversity as promised, you have to make a lot of effort. uKnowva HRMS streamlines daily processes for HR managers to focus on bringing a more human approach to diverse and inclusive initiatives. 
It spares out much time to concentrate on your idea of diversity and inclusion. By following the above-stated six ways, HRs can make progress and can create a fair, representative, and high-performing diverse workforce.
FAQs
How can you add diversity in the workplace?
To add diversity in the workplace, companies can implement inclusive hiring practices, promote diverse candidates to leadership roles, provide diversity and inclusion training, establish employee resource groups, foster a culture of respect and inclusion, and actively seek diverse perspectives in decision-making processes.
What is the use of diversity in the workplace?
Diversity in the workplace serves multiple purposes, such as it promotes a broader range of perspectives and ideas, enhancing creativity and innovation, improving decision-making by considering various viewpoints, fostering a more inclusive and equitable environment, and contributing to the overall success and competitiveness of the organisation.
What are the 3 benefits of having diversity in the workplace?
Having diversity in the workplace brings numerous benefits. It fosters innovation and creativity by incorporating diverse perspectives, enhances problem-solving abilities through a wider range of ideas, and improves employee engagement and retention by creating a more welcoming environment.
More Blogs to Explore