How magnificent is the scenario where all employees have equal opportunity to contribute to the success of an organisation? Diversity, equity, and inclusion are top-rated elements of a successful and thriving workplace. It gives a new perspective on the efficient skills and experiences of the employees. In the modern workplace, the advantages of equity hold great value. Equity in the workplace can unlock the full potential of their employees, build a positive and respected culture, and foster creativity and innovations. With the advancement in technologies, equity and diversity become critical to present in the workplace.
Equity in the digital HR transformation ensures that every employee gets an equal opportunity within the organisation. uKnowva HRMS software helps in ensuring the same and making the tasks like attendance, payroll, hiring, leave management, and internal interaction easier. To create an inclusive environment, promoting respect is an essential element. In this blog, you'll find several advantages that equity provides to your organisation.
Want to skip the content?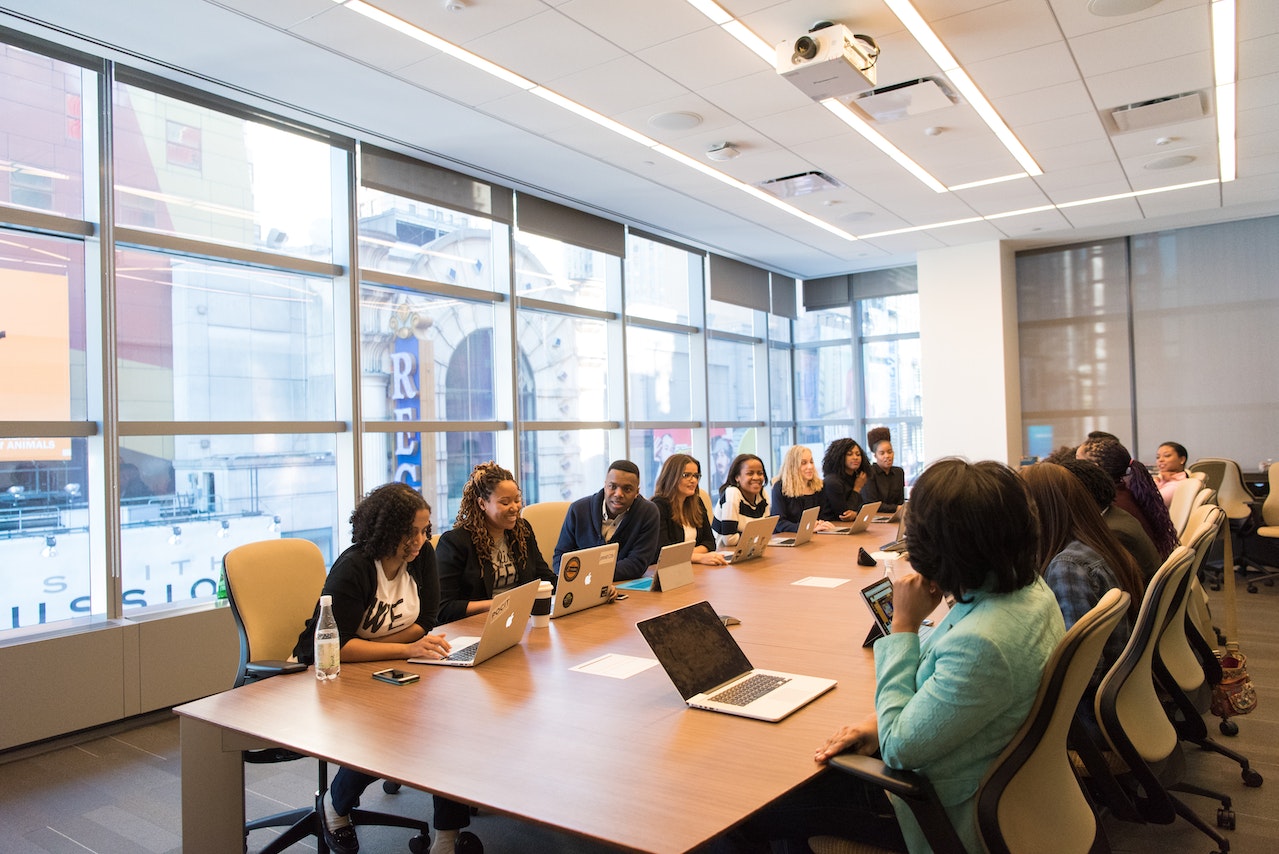 8 Advantages of Equity in the Workplace
Increased employee commitment and trust
Employee engagement shoots up when they feel included. It directly influences profitability, retention, and morale of the workplace. The mental and physical health of employees gets better, and the chances of their leaving the company decrease. This workplace encourages a sense of trust among employees. The complete HR software makes employees connected to the workplace. They then work smarter to enhance the productivity of the company.
Employee engagement rates increase
When an environment is created where all the employees feel valued and listened to, they will do their best work. A disengaged workforce can cost a lot to a company in terms of brand value and annual cost. Highly engaged employees perform well daily. The equity and diversity in the company give them the freedom to put forward their ideas and give better customer service. They spread positivity and motivation in the workplace. Plus, they can use polls, surveys, events, and media upload facilities to voice their opinion on a social intranet platform like uKnowva. It makes every working day more lively and interactive for all using the portal, even from remote locations. 
Enhanced reputation
To attract top talent in the workplace and build a good reputation in the market, equity and diversity play a major role. In the present scenario, most of the potential workers are giving value to the organisation that is providing value to equity. It helps to enhance your reputation and brand value. Easy-to-use and intelligent HRMS software in India makes the hiring process simpler, as it judges a candidate based on their qualifications and experience, not on their caste, gender, creed, and religion. Thus, the external reputation and candidate experience enrich at every stage of the job application they fill. 
Increased bond between teams
When you give importance to all your employees irrespective of their caste, religion, breed, etc., your organisation will be viewed as a more socially mindful company. It results in creating a superior reputation for the brand. It will make your working culture more appealing. It will open doors to new opportunities, relations, clients, and partners when you encourage equity in your workplace. Many individuals want to connect with your company due to your inclination towards equity and diversity.
Increased market share
When companies and organisations give more value to equity and diversity, the market value increases. Companies tend to attract a wider range of customers, which improves their financial performance and increases the market value. The diversity concept makes the company connect with more people. Remember to manage equity and diversity in the workplace, as it is a crucial factor.
More innovative solutions
When employees with different experiences and qualifications come together in the workplace, it results in innovative solutions to problems. The different ways of looking at problems give ideal solutions to the problem, which helps the companies in one or the other way to lead the competition. Listening to every solution and together deciding what goes better in the problem links employees with one another.
More consistent employee performance
The variation in employee performance is not good at all. There must be consistency in the actual employee performance. Consistency can be achieved when they feel connected to the workplace and willing to work harder. Equity, diversity, and inclusion are integral in cultivating a sense of belonging in the employees. When they feel equal and respected, there is a 60% chance that they feel drawn to their workplace. The appreciation and regards make them perform better and be more involved in the workplace. Also, using a performance management system that is mobile, flexible, and future-ready helps even the reporting managers. They know and set realistic goals for their teams. The time wasted earlier on back-and-forth communication to approve the KPIs before rolling out the scorecard is optimised with smarter PMS at uKnowva. 
Improved Company Culture
Employees will engage and commit to their organisation when they feel valued and respected. A low rate of absenteeism and increased productivity, and reduced staff turnover rate, can be achieved with a positive workplace culture. When employees get engaged with each other in a positive working relationship, it will result in more focused, productive, and engaged staff. With the help of the best HRMS software in India, you can give your company all of the above-listed benefits. Employees can enjoy their work and be motivated toward their responsibilities when they have an improved work culture.
Conclusion
While there are numerous advantages of equity in the workplace, achieving a truly diverse workplace can be challenging. Do uKnowva so that HR can educate and train employees to address these challenges and create a comfortable workplace culture.  
FAQs
What are the advantages of equity in the workplace?
Employees with equity in the workplace have more power and influence over their voices and contributions. Their work matters and creates an autonomous impact without manual effort.
How uKnowva helps to encourage equity in the company?
The features of the uKnowva HRMS software lessen the workload of employees and provide them with a social intranet to put forward their ideas, views, and thoughts while working remotely. They gain the visibility they deserve to voice their opinions and concerns on time.
What is the right example of having equity in the workplace?
The best example of sustaining equity in the workplace is providing employees with ownership of these deliverables. Let employees lead their projects without micromanagement. Employees develop a strategic mindset and learn to course correct their process with smarter tools like uKnowva HRMS. 
More Blogs to Explore