Employees are the important and core assets of any firm on any day. Their motivation and engagement drive more sales, revenues, customers, and profitability. But employees tend to burn out too. They need to maintain a happiness quotient of their life to come back to work with improved efficiency. 
This also indicates that companies cannot just detect their engagement levels on guesswork. Proper employee engagement metrics for the modern organization should be in place. After all, famous Gallup articles also suggest that productive and engaged employees are more likely to become loyalists. They refer to the company more to outsiders.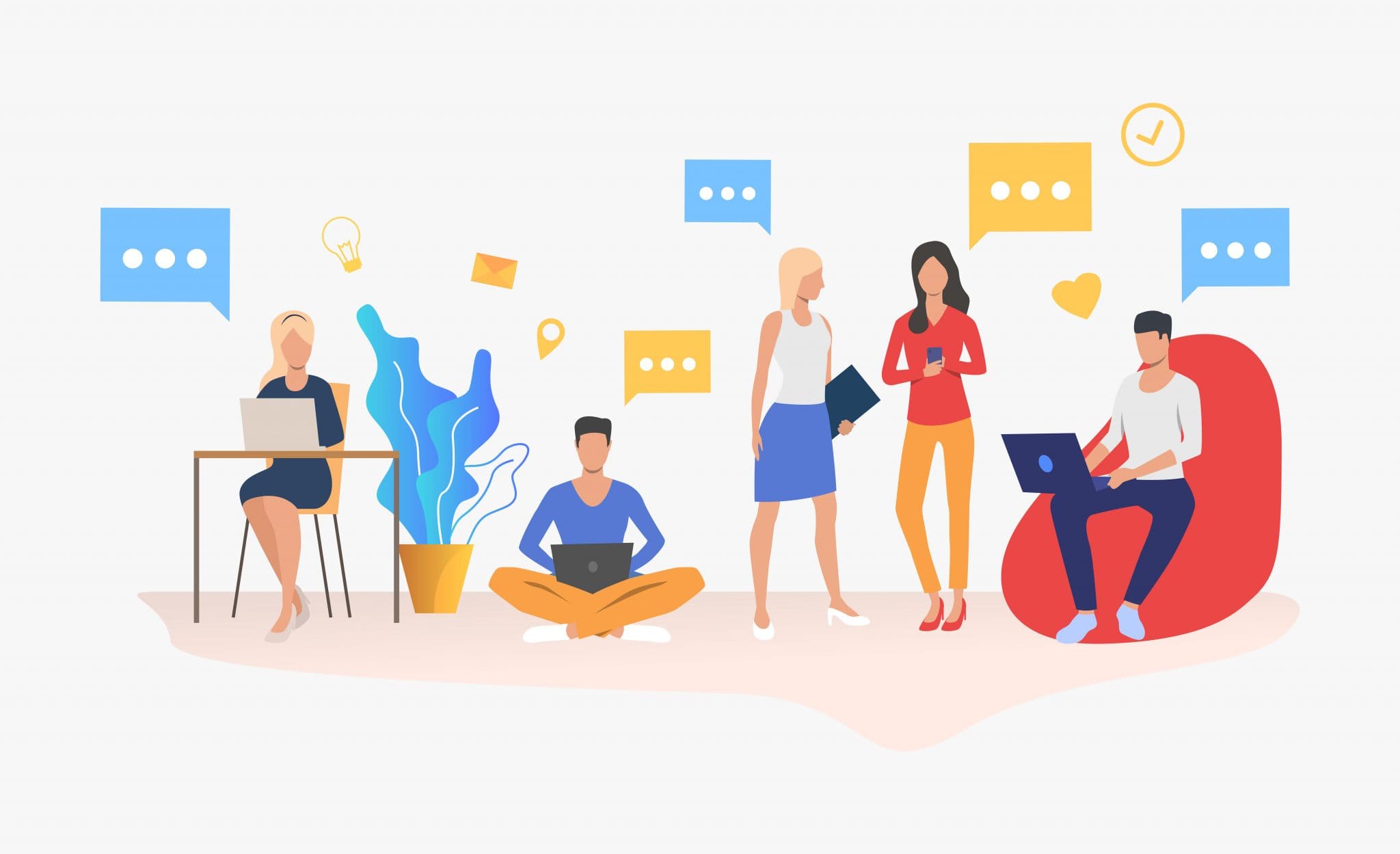 Therefore, it's relevant for HR leaders to gauge simple and workable employee engagement metrics. This is, in fact, the need of the hour in modern organizations where inclusivity, diversity, equality, work-life balance, happiness, and value of work-like factors matter more. 
Many of them are calculable in employee management systems like uKnowva. 
First, let's start with some basics before checking with the 7 employee engagement metrics for the modern organization. 
What Are Employee Engagement Metrics In General?
In a company, what's measured is managed. Without measuring why employees work in your firm for a particular tenure, you might lose their trust, respect, and important insights about their working styles. 
After all, millennials and gen-z employees are more active and aware of their values and ethics. That is why an employee engagement system and factors come into place for HR admins. 
Using employee engagement metrics in your firm teaches you facts about:
How much passionate contribution does an employee have for the firm?

How ready are they to put extra effort for that one project?

How committed are they actually to delivering their KPIs well?
Questions like these help employees and recruiters gauge if the hired employee is job fit, organization fit, and culture fit or not. It also gives a real picture of the real-time perception of the brand image from an employee's standpoint. 
Plus, the onboarding to offboarding process costs the company a future. That is why they should be proactive in knowing if they are hiring or letting go of the right candidate or not. 
Then these employee engagement metrics for the modern organization also provide an insight related to employee retention plans. For example, if a top performer is engaging less or is less satisfied, insightful reports can alert HR leaders. 
From there on, they can have panel interviews or pulse/exit/annual surveys to retain their best employee before losing them irrevocably.
7 Employee Engagement Metrics For The Modern Organization Are:
1. eNPS
eNPS is the Employee Net Promoter Score developed by Fred Reichheld. It was earlier meant to serve the purpose of knowing customers' lifetime loyalty. Eventually, firms realized that loyal customers are a result of loyal and retained employees.
Therefore, the focus is on nurturing employee loyalty using the eNPS.
What does it do?
It shows how likely employees are to recommend and promote the company to outsiders like their friends or family. 
How to conduct eNPS surveys?
The scale of the eNPS surveys ranges from 1 to 10. Where 1 depicts the unlikelihood, and 10 shows the most likelihood for employees to act as active promoters of the company. 
So, HR leaders ask them a question to rate their recommendation level. 
Based on their ratings on the eNPS surveys, they will be further categorized into 3 sub-sections. 
Detractors: They rate the likelihood of them recommending the firm to work or deal with further from 0 to 6. 
Passives: Their rates vary from 7 to 8 in the surveys. 
Promoters: Their ratings are from 9 to 10 in the eNPS surveys. 
eNPS calculator:
Number of promoters - (number of detractors / total number of respondents) x 100
If your firm scores 10+ in totality, it is doing quite well. However, a score between 50-100 shows you're successfully hiring people who can become brand ambassadors for the firm.
Note:
You must add an extra question in the survey to know the reason for the employee's rating. This way, you can implement changes in the firm depending on your employees' reasonable answers.
2. Peoples Analytics/Happiness Meter:
Employee engagement software like uKnowva helps address the happiness meter of your employees. Plus, such software also has People's Analytics or live Dashboards. From these reports, know if you're employees are:
Punching in/out on time.

Working proper hours.

Taking necessary leaves.

Engaging well in the surveys or polls.

Contributing to the collaborating plans by attending meetings or events.
3. Absenteeism/Allotted vacations used:
Calculation of absenteeism and vacations used is one of the most influential employee engagement metrics for the modern organization. Workers of today want to be hired for the right reasons. They must feel that they are adding value and efficiency to the firm that employs them.
But they must not feel burnt out, tired, have immense fatigue, feeling of isolation, anger, or anxiety. Because such emotions lead to absenteeism. When that rate increases, it means top performers in the modern organization are not interested or engaged with their daily KPIs. 
Conversely, an organization must boost and promote the active usage of vacations allotted. It helps employees to take time off everyday work. 
They need a day at least in a month when they can unwind and focus on nourishing their mind and soul. Or, they might want some days away from work to spend them with near-and-dear ones. There's nothing wrong or foul in that notion either. 
And uKnowva HRMS is the right example here. It helps HR leaders and admins track absenteeism rates and the vacations used by employees. It shows how invested each employee is in a firm – whether they're taking much-needed time off the screen or job or not. 
4. Employee Performance:
Employee performance metrics help to know the efficiency level of an employee. Besides that, several studies have been conducted that point to the fact that more engaged employees complete their tasks on time and gradually increase their performance. 
So, there are metrics like:
Quality metrics – check errors, the likelihood of promoters, and 360-degree feedback from all peers to verify the quality work by a single individual. 
Quantity metrics – shows the sales, revenues, and profits generated from an employee's effort. This can be seen in the projects allotted in uKnowva HRMS. 
From there, employers can check how many hours a hire invests in a project and whether they complete it on time or not. Because depending on that, the company can accurately bill the immediate client as well. 
Efficiency metrics – it aggregates the count of the above two metrics.
5. Level of Autonomy or Automation of Tasks:
The collaboration software or the employee management system must have automation features suited for modern organizations. For today's generation has proclivities to save time and endeavor in quality work. 
However, with the increased bandwidth of employee data as the firm grows and scales, executing daily tasks is a compulsion. Overcoming that is a challenge, but not when employees automate their tasks.
Some of them can be, not but restrained to:
Automation of payroll system

Automated recruitment engine

Automated alignment of timesheets with attendance or payroll

CV parsing and screening based on set rules or algorithms
Employees engage more when they can save time using such features. They have more room for experimenting or learning new stuff in the firm. Then, they can take up new challenges without fretting over daily tasks or reporting or documentation. 
6. Voluntary Employee Turnover Rate:
Voluntary employee turnover rate is an evident sign of how well your firm can retain employees. If the calculated percentage is high, it's obvious that people are ready to switch. 
Reasons for that could be multiple: better job offers, shifting to another place, not getting the right tools/technology, etc. But at least this estimation pushes HR leaders to question their employees' engagement and satisfaction levels. 
Employee engagement metrics for the modern organization actually become more prominent when using this scale. This percentage also helps HR and recruiters decipher or open a dialogue related to questions like:
Why are people leaving? 

Why are they staying? (if the percentage is low)

Is their relationship with their immediate team leader well?

Are they delivering the right value to the firm for scaling its operations?

Are they able to perform their KPIs well?

What is making them leave after a certain period, like 3/6/9 months?

Why are certain employees staying in a company for a particular tenure?
Answers to such customers help tweak algorithms in the uKnowva HRMS suite so that employees' experience improves with time. 
7. Employee Retention Rate:
This ratio can be the opposite of the previous one as it indicates how many employees are choosing to stay in the firm. And if the ratio is higher, it's clear that they have a sense of purpose in the firm. 
It can be monetary, social, educational, professional and technical. 
A promising and expected ERR cuts down the hiring cost for a firm. In other words, if nobody leaves, no one will be replaced. And the longer an employee stretches their tenure, the better they feel connected to the company's vision. 
Again, that understandability of their job roles and company's expectations helps them become more efficient and accurate in their deliverables. 
For that, they should be rewarded timely. If HR professionals and TLs follow that practice, an employee's engagement eventually enhances. 
Plus, uKnowva HRMS makes team collaboration easier with open chat boxes, adding multiple employees in a project, tracking employee performance and timesheets. 
Conclusion
The 7 employee engagement metrics for the modern organization discussed above help recruiters spot and resolve errors before it's too late. Then they can boost employee engagement on time using the uKnowva HRMS suite as well.