The past few years have been challenging for the human resource management department. And the biggest HR management challenges increase with technological advancements in the market. The HR department is the one that attracts and retains a skilled and talented workforce to tackle these challenges, fostering supportive and productive culture simultaneously.  
To make sure that it happens much more smoothly and achieves all desired results, uKnowva HRMS software brings you the best help to solve all the problems. It not only helps an organisation to be profitable and competitive in the future but also makes sure to make a global and distributed workplace run smoothly and efficiently with employee wellness, retention, and job satisfaction. 
We have listed below the top 7 biggest HR management challenges that an HR will face in 2023. It will help you to navigate your journey.
Want to skip the content?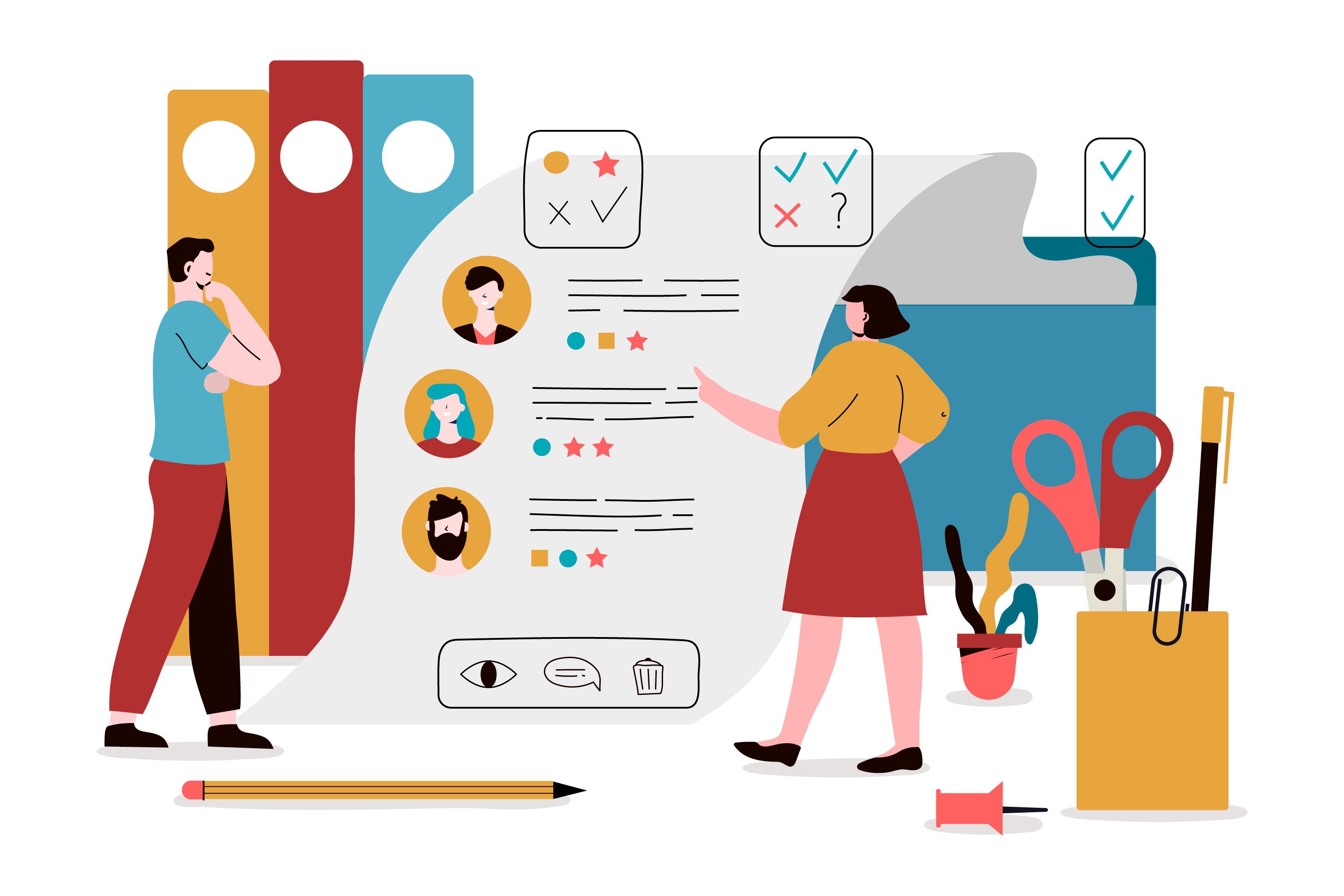 Image Source
6 Biggest HR Management Challenges
Here is a list of some biggest HR challenges that HR faces in 2023 due to changes in working style and evolving technology. But with uKnowva HRMS software, your HR department can easily overcome these challenges and many more as we provide personalized software with simple features.
Staying flexible when it comes to working hours
There are many post-pandemic changes taking place, and as a result, many companies have become flexible in providing tasks and making changes in standard login hours. Now, the primary focus of companies is on retaining top talent and balancing their employee's work life. 
Therefore, the HR routine got affected that has been running for years. Now they have to go digital and provide flexibility and have to keep a record of every employee, whether working from the office or home digitally. 
Flexibility has become very challenging as HRs have to change and adopt many things, which is not possible in one go. With intelligent self-serving software, it can be. So, choose it wisely.
Onboarding remote employees
As there is a high demand for remote work, the onboarding process has become more difficult. The traditional onboarding processes aren't applicable anymore, like meeting face-to-face. 
HR has to adopt new techniques to level up its onboarding processes and make it suitable for all employees. 
An effective onboarding technique helps in increasing retention rates, transparency, and integration of new joiners. All the documentation and policies get streamlined, and candidates get online offer letters that they have to sign digitally, making the organisation one step ahead of its competitors.
Keeping Employees Engaged
When so much is changing in the organisation, keeping engagement high becomes difficult. Managing the workforce and their work, welcoming employees back to the office, dealing with their feeling of discontent, etc., makes employee engagement challenging. 
An innovative HRMS software can help you in handling all such problems and maintain engagement in the work culture. It streamlines the processes, thus providing sufficient time to do their work with interest and yield greater results.
Creating a More Productive Workforce
A more productive workforce is created when the processes get streamlined and automated and help employees in wrapping up their time-consuming tasks on time. 
When such tasks get automated, employees become stress-free and are able to concentrate more on their specific roles to wield high productivity for the overall growth of the organisation. 
HRs and managers have to monitor every employee and assist in improving quality and time management to level up productivity. HRs can also arrange some sessions and training to educate employees well about their roles and responsibilities.
Managing compensation, benefits, and perks programs
When employees do hard work and perform something out of the box, they want to get appreciated, which helps to motivate them in their upcoming journey. Our software provides a dashboard in a social intranet, where you can flash the name and profile picture of all the stars of the month and talented employees to give a sweet gesture for their hard work and give motivation to others to perform like them. 
It helps to build a competitive environment in a healthy way where everyone gets to learn something from one another. The software analyses the daily reports and gives them to HR, which is measured on various KPIs and metrics to ease the work for HRs when they plan to compensate the staff based on merit.
Providing Great Employee Experiences
Retaining employees in a company and maintaining a turnover rate is essential for a company. In such a changing environment, providing a great employee experience is a tough task to handle. But our smart HRMS software helps HRs and managers to give their time and plan team-bonding activities for the workforce to maintain the balance. 
Giving equal opportunities, well-planned training and sessions, and fun activities to reduce work pressure and maintain mental state are things that an organisation can opt to give great working experience to their employees.
Conclusion
As technology is evolving at a higher rate, so does the way of working and handling the workload. The HR management must prepare themselves well to face such challenges in the upcoming years. By addressing and dealing with these HR management challenges proactively, HR teams can successfully make a comeback in the market. Discover how uKnowva HRMS is one of the best HRMS software in India that can help you transform your HR strategies and strengthen your team's synergy!
FAQs
What is the role of HR in an organisation?
The role of HR in an organisation is to manage and support the human resource function, including tasks such as recruitment, employee training and development, performance management, employee relations, and ensuring compliance with labour laws and regulations.
How to deal with the challenges of HR?
To deal with the challenges of HR, organisations can prioritise effective communication, implement clear HR policies and procedures, invest in training and development programs, foster a positive work culture, leverage technology for HR processes, and adapt to evolving legal and regulatory requirements.
How HRMS helps in facing such challenges?
HRMS (Human Resource Management System) helps in facing HR challenges by providing a centralised platform for managing employee data, automating administrative tasks, streamlining recruitment and onboarding, facilitating performance management, enabling data-driven decision-making, and ensuring compliance with HR policies and regulations.
More Blogs to Explore