Introduction
As an HR leader and professional, it's important to identify the early signs of burnout and stress in the workplace. Ignoring this can lead to serious repercussions for HR professionals. For example, it will hamper the engagement levels in the organisation. The burnout episode of one employee can be contagious. It can spoil the mood and environment of others working in the team with that employee. So it is important to address burnout and stress in the workplace, especially if it is hampering workplace productivity. 
Want to skip the content?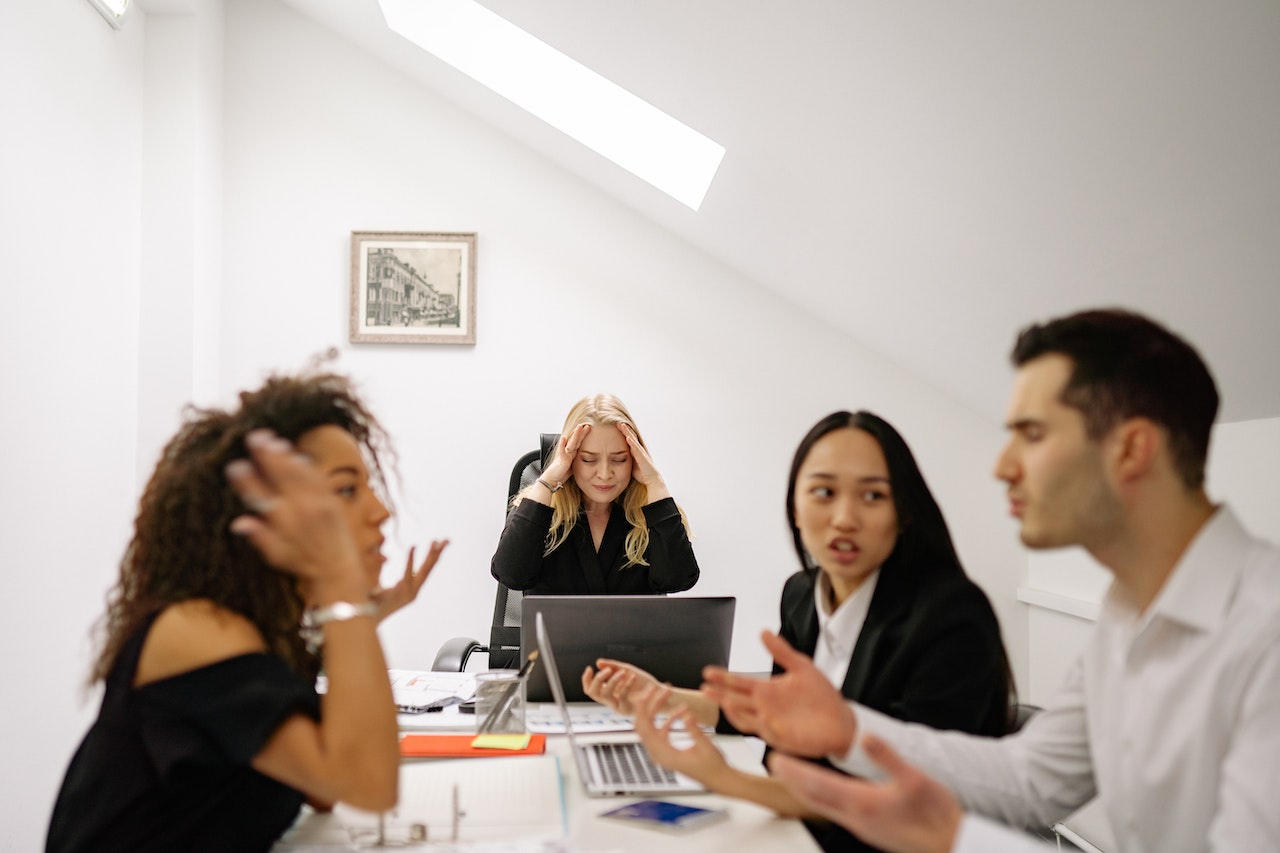 7 Smart Steps And Strategies To Address Burnout And Stress In The Workplace
Monitor your team's happiness regularly
Taking note of employee happiness matters the most when you're addressing burnout and stress in the workplace. 
"Happy employees consistently impact business growth and productivity. Happy employees are contagious and they can empower others to work towards common organisational goals without roadblocks. A happy employee is also a symbol of a favourable working culture. Without happy and engaged employees, there is no meaning of setting tougher goals. Our focus should be on treating employees with equity, equality, in complete fairness, and providing them all with opportunities to continue to learn and grow in a firm at their pace. There is no other better way to address stressful conditions at the workplace than to ensure that your workforce is happy, engaged, heard, and respected at all times."
– Ashok Varma (VP & Head of Human Resources – at JK Paper Ltd., Delhi)
Ashok Varma, an XISS Post graduate, is an experienced Head of Human Resources who has worked across various industries ranging from Engineering, FMCG, Beverages, Chemical and Commodities. He has demonstrated his experience in Leveraging innovative HR and IR practices and helping organisations successfully transform to a higher growth trajectories. 
Set timesheets to monitor productive work hours
Managers must deploy timesheets in the team. It helps everyone to know their productive hours. Employees can punch in and punch out of the system, and the system stores the record automatically. This way, employers have a statistical report on how many employees are working for how long. They can churn out data on how efficient a team member is and how many projects they are completing in a given period. 
If they find that employees are unnecessarily staying online for long hours without an impact, they can redefine their roles and work schedules. At least this strategy is useful to cut down the stress at work and let employees stay out of their comfort zone without disturbing their mental peace. 
Allow team members to take short breaks when required
Another intelligent way to address burnout and stress in the workplace is to let employees take breaks when required. It is impossible and nearly inhumane to make employees sit in front of their system for long hours. That could lead to further mental and physical issues. 
Rather, employees can use smarter human resource management software to automate their mundane tasks while they're on break. It helps to refocus their attention on critical tasks and complete those before the deadline without a flaw.
Help people participate in meaningful conversations at workplaces
Encourage your team members to communicate with a purpose. Use collaborative platforms like the social intranet by uKnowva. It is useful in creating events, publishing surveys, and conducting polls. It is a collaborative and one-stop-shop platform to engage employees and help them take a decision cohesively, and reshape the organisational culture. 
Employees feel happy and more valued when they have the power to bring the change they desire to the organisation. That is only possible when they conduct meaningful and purposeful communication with one another at workplaces.
Additionally, these conversations help them re-engineer their mindset. Therefore, they no longer feel the stress of rapid digital changes in HR. 
Let your team lead and take charge to build a resilient mindset
To address burnout and stress in the workplace, you need to allow teams to lead projects. When they are completely responsible from one end to another for a deliverable, they will pay more attention. They will learn to manage their time well and take full ownership of their tasks to earn credit for the same. 
That way, they will know how to prioritise their daily work. Otherwise, they can use uKnowva HRMS software to streamline their daily and repetitive activities. Also, when they learn to lead different projects together, they grow a strategic and calmer mindset. They will learn how to handle stress when actions change because the output does not turn out to be satisfactory.  
Understand the pattern of stressed-out professionals in your team
You need to know your team better. Every person in your team will have different triggers that activate the burnout and stress in the workplace. As a leader, you need to gauge the trigger and manoeuvre your way around and help them do well every time. It will be possible when you read their performance, timesheets, virtual biometrics, attendance, leaves, and engagement records. 
You will get a bigger picture to know if the person is effective and efficient at the same time. Otherwise, you must contact them regularly using collaborative tools like social intranet – which we provide. It allows you to send instant and private messages to the team member or to a group. That way, the communication is fast, and you get to address your team's triggers on time. 
Provide regular training and coaching to your team players
Another smart way to address burnout and stress in the workplace is to coach and mentor your team members regularly. Groom their mindset for handling tougher projects and regular escalations. Encourage them to be the best, irrespective of the deliverables. Pat their backs or appraise them on social intranet regularly for their unexpected achievements. Show them that you and the organisation cares for their success and leadership. Then, it will be easy to erase the negative effects of burnout and stressful situations at workplaces among your team players. 
The Bottom Line
These 7 strategies listed in this blog post will help you to address burnout and stress in the workplace. Infuse it with smarter human resource management software systems like HRMS by uKnowva for greater and more visible impact. 
FAQs
How to track the happiness of your employees during work hours?
uKnowva provides a happiness metre embedded in the virtual biometric system. Using it is easy for every user on uKnowva to punch in and out with their relevant mood of the day. The backend collects every such data point to monitor every user's happiness score consistently. 
Are burnout and stress in the workplace contagious?
Yes, it is contagious. That is one of the reasons it is crucial to address negativity like burnout and unnecessary stress in the workplace as early as possible. Otherwise, it can increase attrition in the team. 
Can I convert burned-out employees into engaged ones again?
Yes, effective leaders need to practice empathy in their teams and create a better bond with their team members. That is possible when each conversation they have with their teammates is purposeful and solution-oriented. Plus, burnout is not permanent. Once employers groom employees to manage their time well, they can get rid of burnout in a snap. 
Also Read