Technology advanced at a rapid pace in the last couple of years. This change is not even permanent. There will be more workplace transformation in the coming years. At the start of 2023, AI tools became popular. Now the workforce is growing accustomed to these tools to automate their daily work. This puts immense pressure on the executioners to be ready to adapt to rapid technological changes in the businesses. They need to understand the core importance of training and development, in the long run, to be indispensable to the firm and the team. 
Working remotely is not the new normal anymore. It has become the mainstream way to work, as employees get to change their work life balance flexibly. According to online research, 21% of workers already shifted to working from home in 2021-2022. We can expect more rapid changes in the work styles and HR expectations from workers simultaneously. Workers need to scale their performances without feeling the burden of the overloaded work profile. 
That's where the scope of continuous learning and development grows even more. Tech and information based companies have to consistently invest in eLMS programs to empower their teams. Outsourcing or borrowing talent is not always a cost effective option for HRs. The best they can do to create multiplying effects within the budget is to train the staff. 
The employees are already prepared to scale their work life with new opportunities that are there for a purpose. This purpose has to bind both employees and the organisation to be on the same page. So learn more about the importance of learning and development opportunities for remote workers below. It's an interesting topic as it is for managers to read and share with their teams. 
Want To Skip The Entire Blog Content Ahead?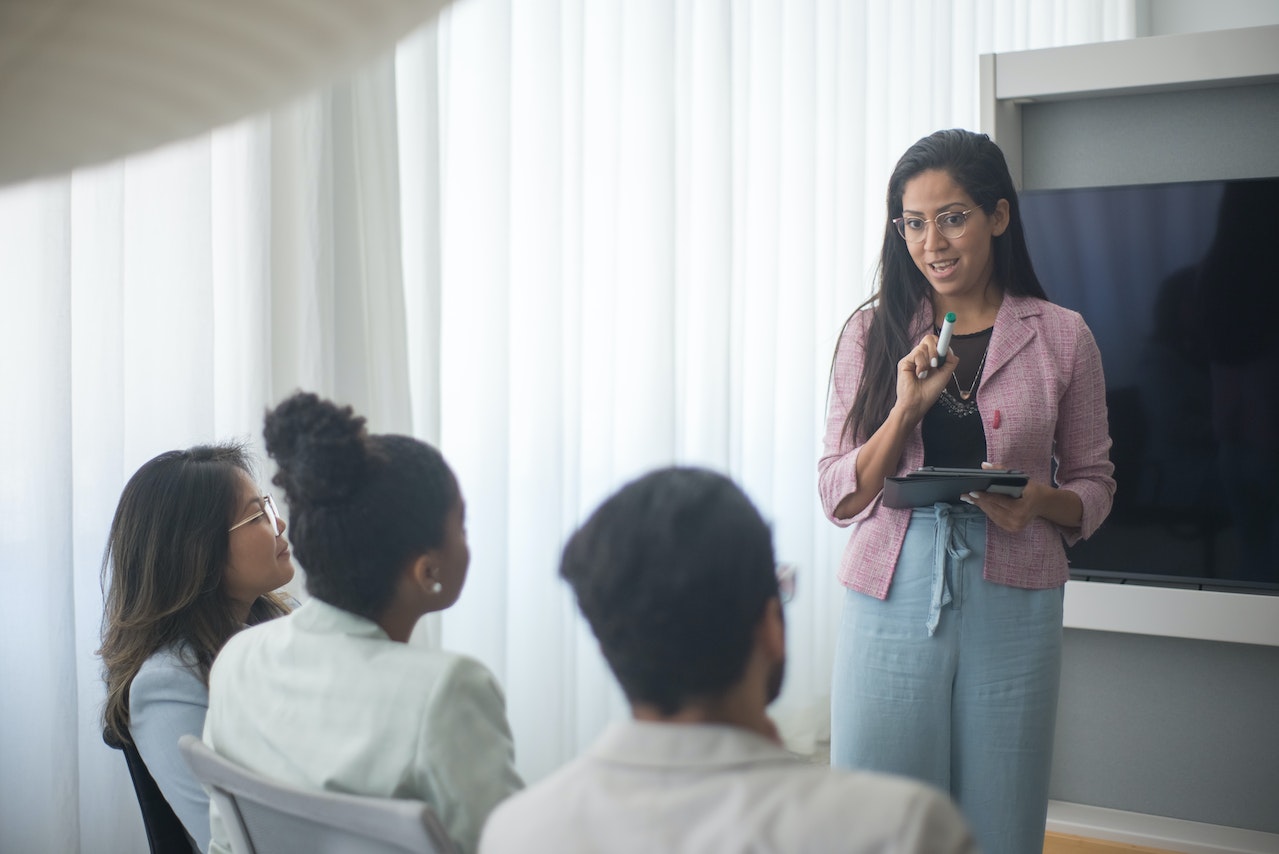 Why You Cannot Ignore the Importance Of Training And Development Anymore?
Workforce effectiveness
Training is a must for employees in today's time. They need to engineer a mindset that learns to adapt to every change in the business process. As the business grows, there will be more escalations in the initial stages. Teams need to develop more critical thinking as they move up the ladder. That's how they attain the prime level of workforce effectiveness. 
At the later or growing stage of a team or a business, HR managers cannot continue hiring people with limited skills. When there is too much at stake, there will be more demand for skilled employees who still are eager to learn new digital skills while on the job. That's how one remote worker can also become indispensable. They must continue learning to become as effective as possible. 
Overall improvement in business performances
The importance of training and development for remote workers is getting more limelight because they are also critical to the business. Today, we can get more advantages and profits from remote workers than from offline workers. It is because of their efficiency and cost effectiveness. Remote workers have the capability to improve and amplify the revenue of the business. If they are ready to continuously learn and grow their capabilities using HRMS tools, remote teams will only outgrow.
uKnowva helps everyone, be it remote employees or desk workers at the office. It lets everyone learn new courses, either using approvals for the subscription of the courses or freely, if the super admin allows. 
Less resistance from the staff
Another reason to invest in learning and development opportunities for remote workers is that they will grow attuned to the culture. They would not show as much resistance as they might have shown in the earlier stages. Continuous learning makes them hungry for novelty in the process or the performances. They themselves will be keen on setting new goals and targets. That's how companies grow along with remote workers without facing too many challenges at once. 
Ability to learn new skills on the move
After a while, the workforce can be stuck in their comfort zone. It happens when the evaluations of their performances are not regular or are not on time. However, with a continuous learning and development plan out for everyone on the team, they develop a habit of learning new skills fast. A growing, modern, agile, and mobile firm needs the workforce to be on their toes. The staff needs to be ready to take on new challenges, even with limited information. That only happens when they are able to learn new skills on the move. 
uKnowva's eLMS function gives that advantage to the firm and the remote teams. Every employee, be it in a remote team or not, can learn new courses and chapters on the move. They can view the entire course on their smart devices. Additionally, they can set an hour on their calendar to learn a new chapter every day. The system can remind them of the same with automated alerts. That's how learning new skills becomes a self-development habit for every remote team member. Plus, they then never back down from scaling up their capabilities to help the firm grow more. 
Increase in employee morale
Market competition is increasing every day as new talent is emerging with necessary preparation. It can be a threat to the existing employees if they are not up to the mark with their learning capabilities. Thus, to match the latest talent and competition in the market, continuous learning is a must for the firm and the remote teams. 
The pressure is more on remote employees because there is a misconception that HR can easily replace them. However, if remote workers get the equity, visibility, and appreciation they deserve, they can be in the firm for the long haul. This opportunity to grow and be indispensable boosts one's morale and confidence. Employees trust themselves and their skills more each day when they learn new skills and start implementing the same. The morale is higher when the management rewards these employees for learning new skills and creating a major business impact. 
Increase in job involvement and employee engagement
The major emphasis should be on the importance of training and the development of remote teams because it improves their retention and engagement rates. When employees learn new skills regularly, they will interact with each other more, irrespective of their job locations or working hours. They communicate more to collaborate and work on the newly learnt skills together. 
When this engagement grows, it shows employees start to care for the company's growth from a personal point of view. This leads to multiplied job involvement, even from an emotional standpoint for the employee. 
Once the employee is emotionally invested in the company, HRs don't need to coach or train them often. Rather, they can turn such employees into ambassadors of the culture to take it forward. 
Conclusion
Remote workers want to learn new skills because their workplace is no less than a devotional place. There they spend no less than 8-10 hours per day. So, every worker or employee wants to make this place meaningful, purposeful, and scalable for themselves. Throwing importance on training and development is one of the keys here to bringing success and value to your remote workers' lives. uKnowva helps you in this journey from one point to another by offering a 360-degree HRMS suite, the world's smartest one in the process. 
See also: