HRMS software improves employee engagement only when the platform it provides is easy to use and intelligent enough. Employees do not want to invest extended hours learning a complicated interface. Thus, the connection and collaboration network has to be simple and self-explanatory. When it is mobile-enabled, and available on smart devices like tabs, notepads, and the like, it makes engagement for the staff easy and more intuitive. 
A smart HRMS like uKnowva's human resource management suite embeds the social intranet easily and seamlessly in the complete package. Employees do not have to switch between various tabs or windows. They get the information at a click, right on the same page when they log in. Isn't it wonderful and time-saving? Think the same thought further when you wonder how engagement multiplies with a collaborative and self-serving tool like uKnowva. 
However, if you want to expand your factual knowledge on the same, feel free to read the blog post below. Get more insights on how HRMS software improves employee engagement from the moment one logs in. 
Want to skip the content?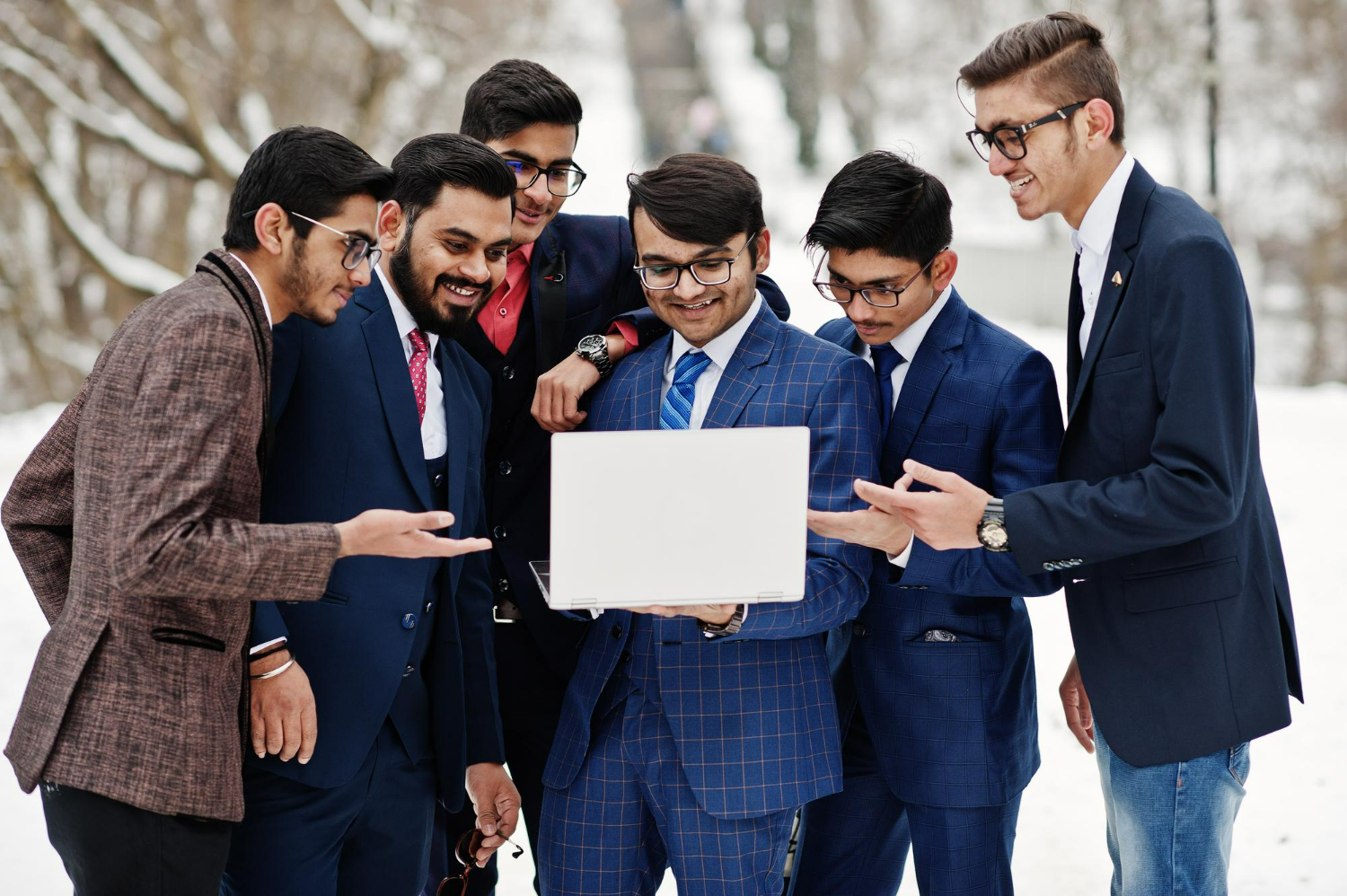 Image Source
What is Employee Engagement and How to Improve it?
Employee engagement refers to the extent to which employees emotionally commit to their work and the organisation. Engaged employees are passionate about their work, feel connected to their colleagues, and have a strong sense of purpose in their roles. 
To improve employee engagement, employers must create a positive work environment that promotes employee satisfaction, recognition, and growth. It can be achieved through regular communication, feedback, and recognition for a job well done.
Employers can also provide opportunities for professional development, such as training, mentorship, and career advancement programs. Other effective strategies include offering flexible work arrangements, such as remote work or flexible hours, and providing adequate resources and support to help employees manage their workload. 
Creating a sense of community and belonging in the workplace can also boost employee engagement, such as organising team-building activities, social events, and volunteer opportunities.
Improving employee engagement can have significant benefits for organisations, including increased productivity, job satisfaction, and employee retention with a smart HRMS.
5 Ways in Which HRMS Software Improves Employee Engagement
HRMS software improves employee engagement in various ways. It is an AI-driven software that makes tasks easier for employees and provides them with sufficient time to engage in other activities. Listed below are 5 ways by which the human resource management system enhances engagement in the workplace.
Publishing Posts
Employees can instantly publish their thoughts of the day with their peers, colleagues, seniors, and higher management through the social intranet. It provides a path for employees to represent their own thoughts and helps to build connections with other employees. It helps to build confidence in employees and motivate them. When employees are connected to each other, they can perform well and improve the workplace culture. They get ideas from one another posts and can improve their working style. Our software is mobile-friendly and easy to use. Thus, publishing thoughts becomes easier and doesn't consume much of an employee's time.
Improved Communication
HRMS provides a social intranet platform that ensures effective communication between employees and their managers. It helps remote employees to remain in touch with office activities and get a daily update on what is happening in the workplace culture. It allows employees to put forward their views and ideas in the form of posts and connect to their team members just like any other social media app. It holds diverse features that excite employees to be engaged and remain in contact with the workplace.
Real-time Reviews and Feedback
A new employee is not aware of the work culture or expectations that their managers are hoping for from them. It can become a serious issue in increasing the turnover rate of the company, but HRMS software saves you as through it, managers can provide real-time reviews and feedback that helps employees to make themselves better each day. As an HR, you can take performance reviews, feedback, and surveys to know how your employees feel in the workplace culture. It will help to build strong relationships between managers and employees as it makes employees confident about their role in the company.
Creating group chat and discussion forums 
Using this method to communicate in the workplace will reduce time of communication. It helps to build a transparent culture through social intranet. It reduces the chances that anyone misses something important as they get instant notifications of the chat or message when they get tagged. It is a platform that helps employees to put forward their open and honest opinions. It helps to build employee engagement more strongly. 
Building meaningful connections at your fingertips
The software helps employees to remain updated about what's happening in the company like who won the start of the month award, who is online, who's birthday and work anniversaries are around the corner and many like that.  They can also add each other in their connections to build their network. They have the option to send private messages in their chat box. They get to see each other's posts and all such information helps to build stronger and meaningful relationships which further help to boost engagement to drive business success. Furthermore, employees can endorse each other's skills on their profile.
Conclusion
This blog highlights the top 5 ways in which HRMS software improves employee engagement levels. Implementing uKnowva's human resource management software suite can lead to higher levels of commitment, increased productivity, and lower absenteeism rates. Companies that are looking to enhance their engagement levels must consider implementing an HRMS as a part of their overall HR strategy.
FAQs
Why is employee engagement so much in demand?
Employee engagement is much in demand as it gives long-term positive effects that enhance the productivity and workplace culture of the organisation. It helps to make the bond between employees and managers stronger and retain employees in the company.
How does uKnowva HRMS software help in bringing more employee engagement?
uKnowva HRMS software plays a vital role in improving employee engagement in the organisation as it has numerous features that give 360-degree solutions to all problems. It helps to increase engagement and retention and lower the rate of turnover and absenteeism from the organisation.
More Blogs to Explore