Focus on employee engagement activities to bring teams together. Use HRMS in 2023 to add meaning and impact to these employee engagement activities. When you're the one leading the team, make sure the wellness of your committed staff is at the core. 
So pay attention to the digitally friendly activities listed below to level up your employee engagement rates. The ideas are inspiring and can make people stick together for long enough to create a harmonious culture. These employee engagement activities can be for every staff or employee, irrespective of their physical working location. 
That is even better because, as an HR in a modern firm, you will be hiring and working with talent from various corners of the country. Thus, each such activity to bring people together must be considerate, meaningful, and well researched. 
Check these activities below and see how you can incorporate those in your firm using uKnowva HRMS.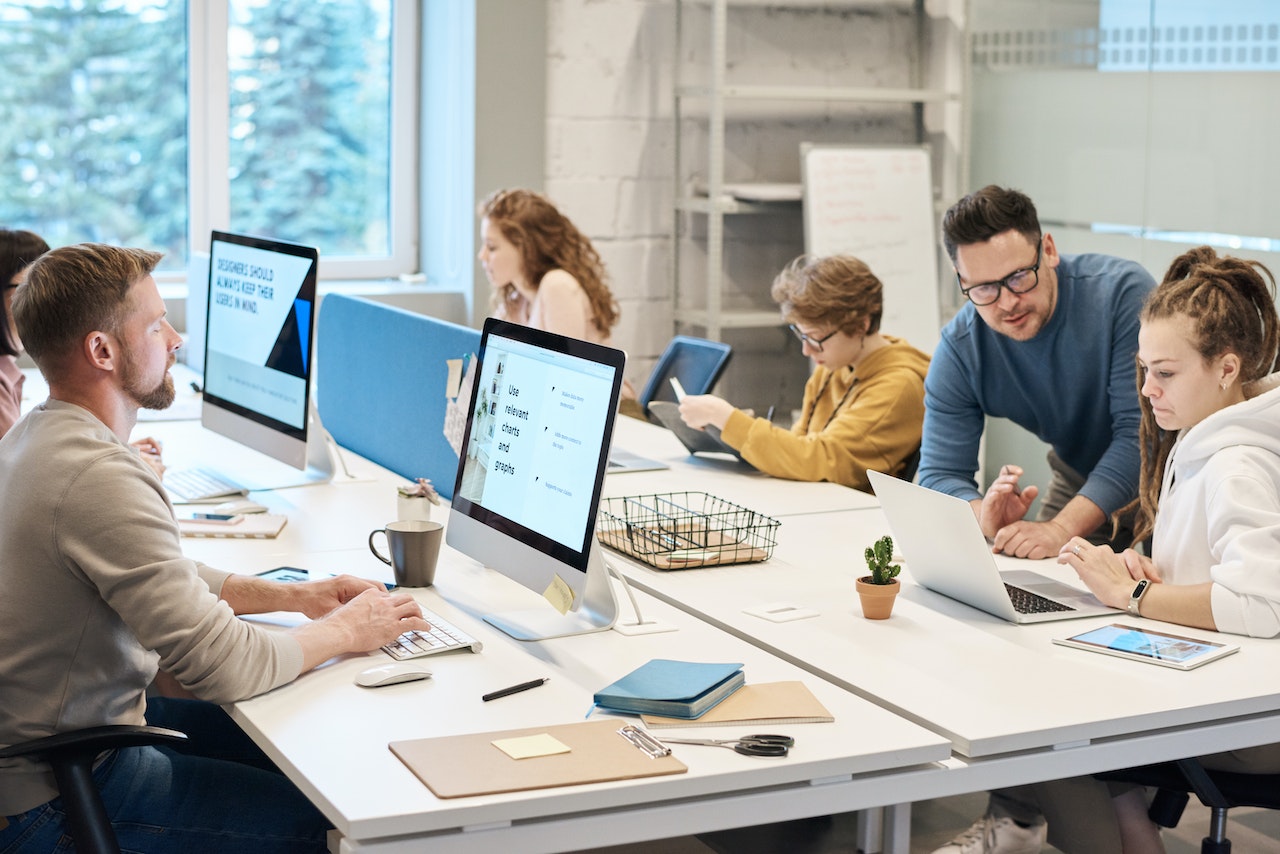 5 Employee Engagement Activities To Plan Using HRMS In 2023:
1. Create, promote, and participate in polls
Polls are short and can run over a period, say about a week. These are insightful and fun. Anyone can cast their vote in polls during the week as not all employees are online or active in HRMS at once. 
HRs can draw quite a few inferences when conducting regular polls. At the same time, employees have fun checking which answer is getting the most votes. This can be interesting employee engagement activity to get things stirring in the organisation.
It is one way to get people to talk about new things to implement in an organisation. It will get employees excited. They will want to know if the results are really being implemented or not. And once they do, the committed staff will take things more seriously, blending it with equal fun when casting their votes next time.
We can say it's a fine balance of formal and informal ways to connect the employee with the corporate culture.
2. Conduct surveys and encourage everyone to participate for rewards
You can conduct online pulse surveys using uKnowva HRMS. It is one of the resourceful employee engagement activities to consider and implement. With the surveys, employees can be honest with all their major concerns and expectations from the corporate culture. Plus, anyone can fill out a survey form with a stable net connection. They do not need to operate only from the backend office. It is applicable to any worker in the team or the firm. 
The research drawn from the survey helps HR to refine the company policy. And employees take time to fill out the entire form. They can take hours or days to fill in honest replies. If HR wants, they can give vouchers or shoutouts to employees for filling out survey forms on time. This will again be a good initiative to bring teams together for the common cause of making the workplace better every day. 
3. Set a unique goal for team members to achieve together
Make working together interesting for team members with a unique employee engagement activity. It is easily achievable with the use of modern HRMS tools. Employees can work on projects together and see what level of success they can achieve from their joint effort. Such activities help them build trust, respect one another, and resolve concerns faster than before. When employees achieve tough goals together, one of the main reasons is that they are able to communicate with each other better. Without being on the same page, it would not be possible. So, again, achieving goals together is an indicator that employees can relate to each other as they work on passion projects. 
4. Encourage employees to record their mood of the day
Everyone is talking about employees' mental health and overall wellbeing. But most firms fail to implement better strategies to make sure their employees are emotionally invested and equally happy. However, with uKnowva's Happiness Metre, you win over employee engagement activities as well as promote a culture of self awareness about one's mood at every log in and log out. 
HRs, too, become strict and disciplined to note this behavioural change in employees. Because if they do not track their staff's mood, their productivity in the long term will be hampered. This monitoring helps them keep the culture alive and refreshing. At least they know if their staff members or workers are happy and joyful at work. Otherwise, they can always make the work more fun with more engagement activities listed in this post. 
5. Give employees a newsfeed to track the latest happenings
Use uKnowva's social intranet as a service for your employees to engage more often. It is a unified platform acting as a self serving portal. Employees watch what's happening in their teams and the organisation when they open their uKnowva network for daily login and logout activity. Their data is properly stored in one secured network. 
Employees can check the following:
Who has a work anniversary?

Who is commenting, liking, and befriending others in the team or the organisation?

Who is active or online?

Who is participating in polls, forums, surveys, or uploading new courses, etc.?

Who is uploading new hiring recruitment?

Who wins any award like the star of the month?

What is the next event in the organisation they can also participate in?
The network is easily configurable and customisable on demand. Companies can change the way it appears and appeals to the employees as a whole unit. What matters is how employees experience the tool and improve their engagement without getting asked for the same. 
The Bottom Line
There are plenty of employee engagement activities HRs can start implementing using uKnowva HRMS. Above are the top 5 ones to build trust, relatability, and value for each other in company culture. Plus, the user or employee experience is unmatchable because of our easy to use, intelligent, and cost effective tool with multiple addons to improve the tool's usage at once.
FAQs on Employee Engagement Activities for 2023
Can you briefly talk about 4 pillars of employee engagement?
Employee engagement can have multiple factors when we go on defining it. But the major 4 pillars most organisations in India accept are connection, meaning, appreciation, and impact. When your initiatives are delivering on these 4 elements, you can identify if your current employee engagement activities are sustainable enough to last or not. Plus, from such activities on a smart tool, it's an add-on if your employees can form a meaningful connection, share timely feedback and appreciation, and provide impactful contributions. That's how the business grows together as a complete unit. 
What are the different types of engagement employees can indulge in using HRMS?
When you think of inventing, reinventing, or refining any employee engagement activity, it has to stimulate emotional, behavioural, and/or cognitive impact. The same is expected from HRMS when used for such activities. When employees go through radical changes in their emotions, behaviours, and intelligence through smart tools, that's when the company's culture too redefines itself. 
How uKnowva helps employees engage more?
uKnowva has a simple-to-use network or social intranet. It has multiple features like polls, surveys, a document repository, a newsfeed, announcements, a carousel board, to-do lists, and a list of upcoming events. All this is available in one interface or network. Your staff doesn't even have to switch tabs or browsers. The entire experience is simple and available to explore at a click.