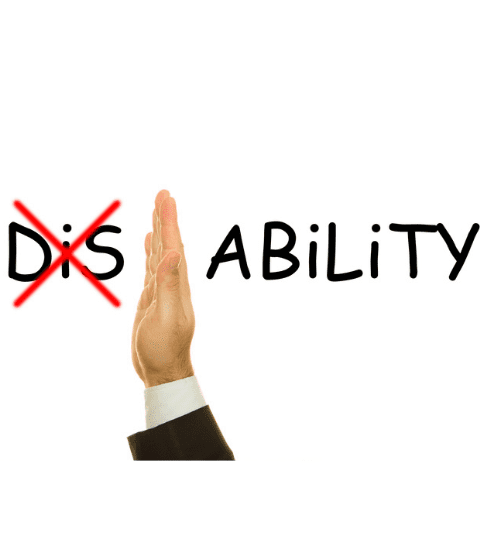 Companies propel toward radical digital transformation with empowered employees using a defined HR automation system. With automation services in HR, even disabled employees reshape and redefine their participation in the organisation. 
However, understanding the execution of empowerment in specially-abled hires' work-life with an automated software in HR systems can be a bit complex. 
To clarify it, read stages in HR processes denoting when and how a specially-abled workforce earns a standard of life: better every day. 
Ways For Empowering People With Disabilities Using HR Automation
Free their time to harness their core talent and contribution to the firm:
HR automation software is an aid to specially-abled personnel in all departments. It makes numerous repetitive tasks like attendance tracking, leave management, and virtual biometrics more manageable. 
Now employees free up their time to focus on essential tasks assigned to them as per their job roles. They save their effort and valuable time from the first punch-in in the automated HR system. 
By that, they add value to their expected contribution that pushes the accomplishment of common organisational goals forward. 
Digital accessibility at par with uKnowva's HRMS for specially-abled employees:
Employees with special needs don't need assistance from other peers anymore. With uKnowva's HRMS, they get better at digital accessibility. In other words, such employees feel at par with other team members for performing their assigned tasks well.
Using this HRMS technology, differently-abled employees can read texts better and access all information in one place/page. Because of it, they can mark their attendance, fill their timesheets, and apply for leaves. 
There is no pressure on them to solicit help from others. On the contrary, it makes them more self-reliant and self-serving. 
Performing tasks well and better than the non-disabled people:
Empowerment is a welcome addition when all employees have equal opportunities to grow. With uKnowva's HR automation software, that's fairly possible. This assistive technology proves that with its novelty– one of its kind in India. 
Employees harness their prowess and skills using this technology as the absenteeism is notably less. Most of their focus is on completing each assigned task and getting rewarded for the same like their non-disabled team members.
The competition to be more productive is balanced out between all employees, simultaneously leveraging the automated HR tasks. 
Talent can be hired and onboarded from anywhere:
Without manually configuring their log-ins in the system, disabled-working-professionals can get hired literally from anywhere. There is no geographical boundary. That means companies pool the right talent for the right role at the right cost. 
This makes workers with disabilities feel that they belong and can contribute to society with their talents. 
They no longer worry about recurring HR activities. Instead, such tasks are automated once they access/open the system.
And even from a remote location, their work is appreciated when added to the system. Overall, uKnowva's human resource management system assists such employees to conduct each task smoothly when working from home. 
Employees don't need to depend on one device only:
With uKnowva's HRMS, specially-abled employees are not dependent on one device for keeping track of their workflow. They can sign into it with laptops, mobiles, tabs, or personal computers. 
This HR automation system boosts their operational efficiencies in the long run and helps them work better from home, especially in the post-pandemic age. 
Toggle the accessibility of multiple elements in the system using add-ons:
Some elements in the HRMS might be not useful to specially-abled hires. But that does not limit their power and digital accessibility. Instead, by toggling multiple add-ons these employees tweak and enhance their user experience. 
Add-ons developers at uKnowva take care of their special browsing needs. For example, employees with colour blindness can access the system in black and white colour codes. The same is for the partially visually impaired staff.
Then there is an auto logout plugin that helps people log out of the system after a defined time. This way, team members with full visual impairment won't have to punch in/out twice. 
It's a feature that takes one burden off their shoulder to maintain their daily timesheet in the HR system.
Tighten the security of employees' locations when on the field:
Sales team members with disabilities are bestowed with enhanced security using features like Location Tracker on HRMS. It automatically captures the location of each employee whenever there is a new punch-in or access in the system from a different location. 
Admins assess this information to know the right details about their employees, disabled or not. More importantly, admins can look out for their specially-abled employees on the field. 
This feature justifies each GPS entry of the specially-abled employees directly from their assigned device. So, there's no chance of buddy GPS entries either. The system keeps the tracking highly authentic throughout. 
Best employee experience offered to hires at every level in the organisation:
Companies receive additional employee retention and engagement with HR automation tasks. It even concerns those specially-abled from the top to the bottom line; from onboarding to offboarding processes. 
Such organisations leverage the synergy of each talented personnel working together in harmony. 
Employees too are successful in outperforming at least 1.3-1.4 times where organisations provide positive working experience. A study by Mckinsey concludes the same analysis.
Employees get a digitised and centralised HR ecosystem for valuable employee life cycle:
Employees' life cycles consistently gain more value with disability inclusion promoted in the organisation using HR automation technology. These employees have an active opportunity to work with talented staff across regions. 
Plus, they can connect with their peers at one location using the HR social systems. Without stepping out of the leisure of their homes, as the new-normal of the post-pandemic era, their work-life gets digitally centralised. 
This hybrid, inclusive, digitised and automated work lifestyle makes specially-abled people more action and result-oriented. They believe in performing their job well for the greater good when HR programs and tools successfully automate their mundane tasks. 
Footnote:
uKnowva's features enable and empower employees with special needs using HR automation to execute and complete repetitive activities at par with others. 
As a result, their everyday life at work grows smarter, becomes goal-oriented, and is on track with the HRMS and its easy-to-use add-ons.