Communication is one of the strong pillars of corporate culture to be successful and productive. With better communication at workplaces, employee resolves conflicts fast. They know what they want, how, and what is expected out of them in the workplace. HR managers and professionals themselves need to be adept at internal communication. If they do not work on their communication skills, tasks will obviously delay. 
Employees have confusion, and conflicts between employees and employers will be more. As HR managers' roles grow more complex and demanding, they do not have time to connect and collaborate with everyone. 
Often, they might miss appreciating, listening to, respecting, and brainstorming with their staff. If such episodes continue, employees feel neglected and unheard. With this emotion, staff members or employees start to disconnect, disengage, or show disinterest in their tasks. This is a big fall for the company and the culture.
However, HR managers can rectify this downfall with better communication practices and strategies. To know more about better communication practices, refer to the blog post curated below. Read it at your pace and take new learnings on improving corporate communication home. 
Feel like skipping the content below?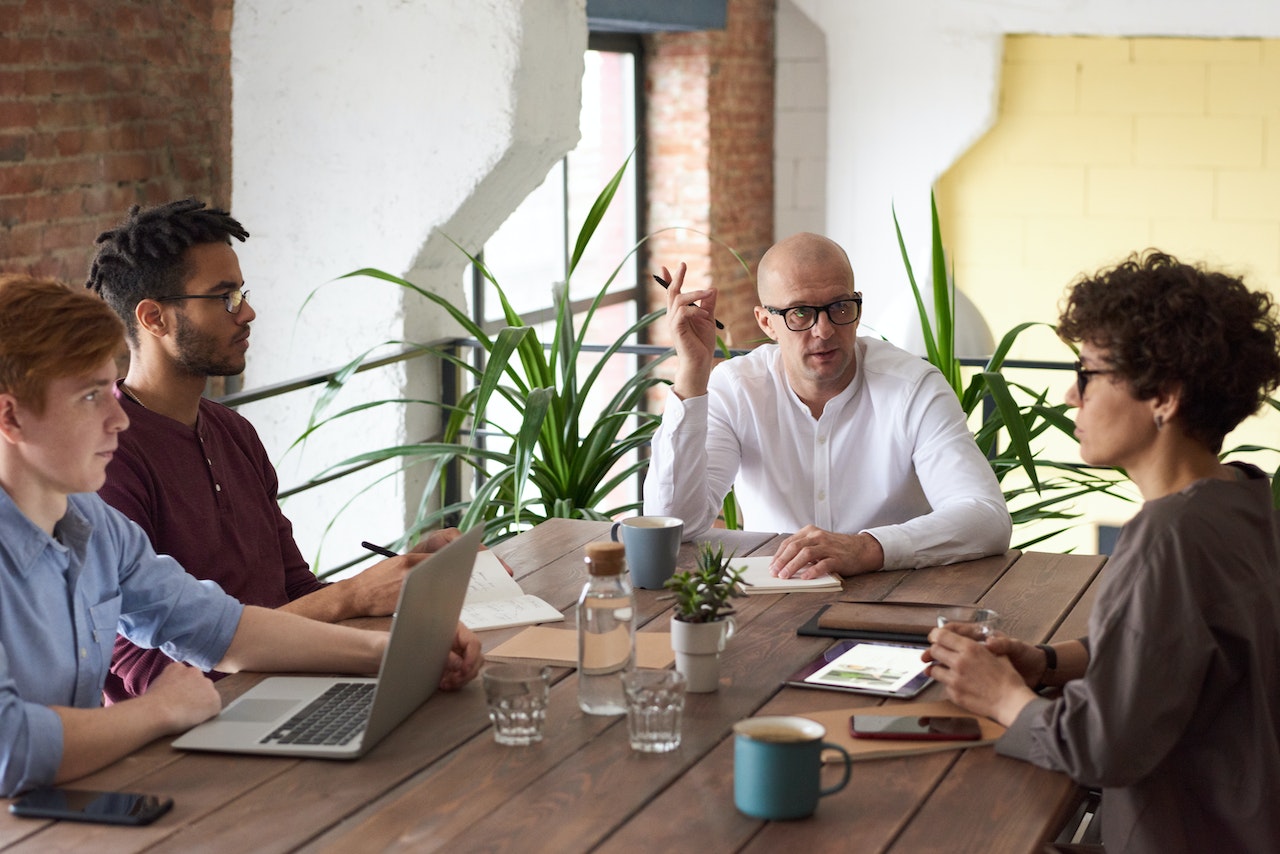 What Are Some Of The Core Principles Of Communication At Workplaces?
Your communication at workplaces will be better and more effective when it is clear, concise, concrete, complete, and courteous. The way you deliver the message, be it for a task or a request, the tonality, authority in the voice, and timings do matter a lot. 
For example, you cannot expect people to remember that they have to fill their timesheets 5 days later. Either you need to give a constant reminder to the staff to fill up their timesheets or set a reminder. Giving them follow-ups for such menial tasks is not always possible. That is why HR professionals turn to modern HRMS software in India. 
When you work in a corporate environment, you will find many such examples to improve your communication based on the principles listed before. 
6 Best Practices For Better Communication At Workplaces
Have a clear schedule to catch up with the team
You need to make the best use of calendar and meeting room options. With the calendar, it is easily acceptable for team members to schedule their day ahead. It shows that there is clarity on the timings of the meetings. Team members and HR professionals will have no confusion. They can reach the meeting for catch-up calls on time.
HR managers must use complete HR software in India for catch-up calls and meetings. They can make sure to give every team member equal time on the call to put their genuine viewpoint ahead. This will build trust between one another. It will be easy to resolve conflicts this way as the conversation will be live without any unnecessary delays.
Learn to accept critical feedback and set that culture
With the performance management system integrated into HRMS software, HR managers make their teams more receptive to feedback. They will know their strengths and weaknesses. Team members need to have this honesty in the group. This honesty takes them a long way in the firm or in the organisation. 
Setting this culture helps HR professionals in India to manage their teams well. They can easily review, rate, and give timely feedback on the go. The PMS by uKnowva is accessible on smart devices. So there is no excuse from any user's end for not getting logged in to the system on time. 
When team members receive and share critical feedback, they grow more professionally. They understand the gravity of the situation and their value in the team. Each person gets enough to improve their shortcomings and capitalise on their strengths. That is how HR managers are successful in building strong teams with unlimited potential to expand business outcomes. 
Use social intranet for instant announcements
Another best practice for better communication at workplaces includes sharing live announcements with all. A social intranet by uKnowva allows you to do that in a few seconds. The notice board is visible to every user. The HR manager and executive can put important and necessary notices and live announcements there with the help of banners. 
Users can view these announcements and live events on their newsfeeds. They will not miss it in any way if they are logging into the network portal daily for their attendance and timesheet management. 
These announcements are important so team members can take necessary action. This helps them to close the loop on any conversation that the HR initiates. Plus, team members, despite their functional department or work location, feel included in the important notices. They feel like a core part of the team when they know who is winning what and what is happening around in the organisation. 
Use chat messenger at workplaces for group chats 
Group chats are the best way to communicate better at workplaces. You can drop instant messages to your colleagues and peers. Tag them in the message and they revert instantly because of the immediate alerts or notifications. This way, the speed of delivering a message is fast, and so is the speed of receiving it. uKnowva integrates chat messenger with its social intranet on demand from the client. It enables the client to work closely with its team members and have a better and improved way of communicating. 
Make sure to close the loop on action points on time
Closing loops on action points is very important to be excellent at workplace communication. When loops are closed on time, it means the team members are effective and deadline oriented completing their tasks. When the team is struggling to close action points on time, it means either they do not have the right means, like knowledge or tools, or they are not the right person to do so. 
However, if employer and employee communication is robust, trustworthy, and consistent, closing loops of various action points gets easy. Also, when the teams close loops on action points together, they grow as a unit consistently. To close the loop of action points or various escalations throughout the day, team members have to connect with one another. When they do so, they get to know each other better. 
Clear off the tasks from your to-do with dependency on the other team member
Individual team members must be serious about completing the dependency tasks first from their platter. It makes them better communicators in the long run. It also shows that the team member cares about the other person in the team or in the project. This empathy helps to build trust and respect, two major emotions that help to better communication at workplaces. 
The Bottom Line
There were only six best practices for better communication in the post above. You can explore when you do uKnowva and start to streamline corporate communication like a pro. 
FAQs on Better Communication At Workplaces
What are the famous 7 principles of having better communication?
The seven principles of having better communication at workplaces include clear, concise, concrete, coherent, complete, courteous, and concrete. 
What are the powerful keys to better communication?
Be a good listener first when you communicate with people. Understand non-verbal cues. Learn to ask clear, better, and understandable questions. Catch up with your peers regularly. Then, follow all six best practices mentioned in the blog copy earlier. 
What are the critically important qualities of a person to have better communication at workplaces?
A good communicator must be a good listener, confident, concise, polite, appropriate, friendly, observant, and empathetic. These qualities make the person successful in the long run when having important communication at workplaces. 
See Also
How Does A Social Intranet Help In Improving Employee Engagement Rates?
How To Improve Communication And Coordination In HRM?
How To Streamline HR Communication In 5 Ways
Employee Experience Guide For Best Practices
Best Practices for Digital HR Transformation
Digital Workplace Transformation: Follow 7 Best HR Practices