Communication and coordination in HRM are vital components. Where communication makes sure that everyone gets timely updates, coordination has to be in place to get the ball rolling for employees in harmony. Coordination is co-dependent on clear and effective communication. These two elements work together and make an organisation a successful venture. When the communication and coordination in HRM are ineffective, employees are unsure what work they must complete first and how. 
Want To Skip The Content?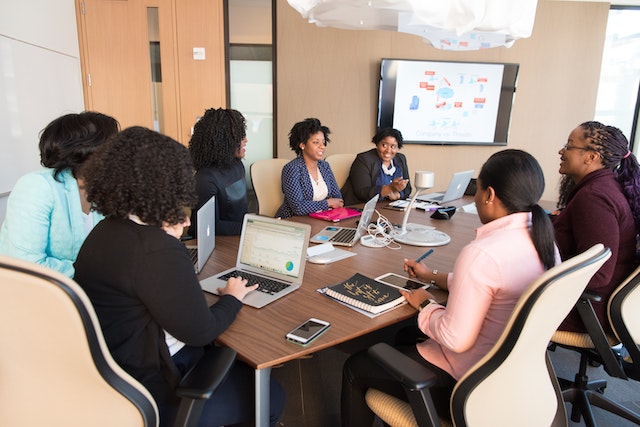 Communication And Coordination In HRM Brief
There are rapid delays when communication and coordination are not synced. Teams must work in unity for the actions assigned to them to reform their coordination. HRM coordination is the most crucial here. When HR teams and leaders work as a cohesive unit, they can drive other departments well in accordance with the organisation's vision and mission. 
With the help of effective coordination, HR employees combine their efforts and keep those in synchronisation with other employees from different departments. There is harmony and transparency when the communication is clear and on time. 
Communication and coordination in HRM help to reduce conflict, optimise human resources, increase productivity, and fuel business performance. However, communication and coordination can always change the course. HRs have to constantly reform and redefine these two components of effective management. They are able to do this with smarter HRMS software in India, uKnowva. 
The best option for you is uKnowva if you are also an HR leader who is looking for a smarter tool to reform internal communication. So, we recommend that you read the blog post below. From the below post, you will know the right steps to improve communication and coordination in HRM from day one. 
Improve Communication And Coordination In HRM In 6 Ways
Set clear goals for faster deliverables
Setting up clear goals, KPIs, and KRAs is important for managers and team members to improve their communication and coordination. It is quite easy and effective when they use uKnowva's future-proof performance management system. The manager can set team members' goals and objectives. Team members get instant notifications to accept or request changes. Team leaders can approve and roll out the KRAs to the business head. That way, everyone is coordinating on the platform without chasing one another. 
uKnowva provides a simple to use performance management tool that is easily accessible on smart devices also. So, managers and teams can access their balance cards and performance ratings on the phone to better coordinate with one another. Reporting managers, business heads, and HR leaders will know what goals and objectives a particular employee has to achieve in a given time. There will be complete transparency. That is one element that takes communication and coordination in HRM to the next level. 
Provide the right tools to coordinate and collaborate
Today, organisations are working with human resources from various locations. There are multiple options for logging in to the workplace for employees. It gets tough to communicate and coordinate then. This situation demands the availability of the right tech tools like uKnowva HRMS software. It allows employees to work from remote locations, enjoy flexible working hours, and even experiment with a 4 day work week. Reporting managers can track their team's attendance at any given time. They do not need to chase their employees to know if they are logged in or not. This process has a greater possibility to make everyone responsible and cater to the cultural norms set by the HR policies. 
Catch up with your teams within a set timeframe
Managers need to up their game in HRM to communicate and coordinate. That is possible when they do regular check-ins with their subordinates or peers. uKnowva's calendar and meeting rooms make it possible. Together they can set and schedule meetings for each one of the team members. There will be daily reminders if the host of the meeting wants that. It is then easier to catch up with everyone and know if they are on the right track or if they are facing any bottlenecks. That is how problems get catered to right on the spot and dealt with with finesse and strategic approaches. 
Additionally, when managers catch up regularly with their staff, no one feels left out, even when working remotely. They can trust their seniors and reach out to them for any kind of support. This can be related to the daily targets, accounts, finance, HR, tech, IT, admin, or other departments. A good HR manager must always be there for their employees. That is how the communication and coordination in HRM improve and bring out the best in each one of them. 
Get better at resolving conflicts among your team members
A good HR manager gets better at resolving conflicts when they are good listeners, available to their team members, do not react immediately to escalations, and apply their strategic mind right on time. All this is now possible for an HR manager when using smarter human resource management software in India. This tool can help managers predict possible situations like:
Change in rate of employee absenteeism, daily logins, leaves applied, etc. 

Change in rate of employee performances over a period

Change in rate of employee engagement

Change in rate of employee happiness
By gauging these reports in the interactive dashboard by uKnowva, managers already have a fair idea of the competency level of their staff. They can predict what could be a problem that might arise soon in their teams by judging similar stats listed above. 
When HR managers are proficient in reading employee behaviour changes, they get better at applying their minds to resolve conflicts. They don't need to put in manual hours to study the strengths and weaknesses of their teams. The smarter and more intelligent HRMS software in India provides you with that. 
All you are left to do as an HRM manager is to resolve conflicts with a robust ticketing and grievance management system. You can welcome this system into your current business model with personalisation and your best HR practices. 
uKnowva HRMS allows that and much more when you sit with the DevOps team for the ultimate implementation of the tool in your business processes. 
Set a unified platform for regular feedback and work on those
You need a strong feedback system in your organisation to improve the effectiveness of communication and coordination in HRM. Without the feedback system, it becomes impossible to know the real impression of the company culture on the new and existing employees. It is most often very difficult to map when the firm is growing and hiring employees rapidly at this stage. 
So, there should be a suggestion box and feedback management system where anyone can put in their comment to make positive changes in the culture. It is then the lookout of the HR people in the firm to take the most liked or loved suggestion into consideration. 
Another feedback system can be integrated into the performance management system. It allows immediate reporting managers to review and rate their team members. This rating is important for employees to know where they stand, how much equity they have, and how much scope they have to grow in the firm. 
Evaluate team and individual performance on time
Another strategic step for managers is to evaluate performance on time. This point is closely related to the previous one but has a lot of differentiating factors. Employers get in touch with their subordinates regularly when they know that the onus is on them to rate everyone without delay. When there is regular interaction between employer and employee, conflicts are less or at least have a faster rate for finding a resolution and coming back to the same page. 
Employees know what their employer is expecting out of them when they interact regularly. Thus, there will be less or no more delays when performance ratings roll out on time. This shows that the company is serious about the growth of each employee in the firm. 
With this seriousness, employees also consider having purposeful and impactful conversations with their seniors. It is only made possible with a reliable and user friendly social intranet that uKnowva already provides. 
The Bottom Line
Improving communication and coordination in HRM is not easy when human resources are going and departing regularly. HR managers also do not have enough time to sit and talk to each one of the resources. When the conversations are not transparent, misunderstandings and confusion surface. It hampers overall team productivity. However, we have listed 6 steps above. These steps are strategic ways to create a rapport with your team members. uKnowva also helps HR managers to constantly nurture and value employees using the smarter HRMS software. 
FAQs
Why are communication and coordination important in HRM?
Human resource management is a critical pillar of an organisation. It binds people together to work in tandem, like a true unit, and have full synchronisation. However, for the optimisation of human resources and the HR department, we need to tap into the principles of communication and coordination. Without tapping those two elements, it is difficult for employees and employers to form a bond that actually results in business growth and profit. 
How can employees improve communication and coordination with one another?
Intelligent tool products like uKnowva HRMS software and social intranet help to improve communication and coordination between employees and employers. Each user is able to publish their thoughts, videos, photos, and other content assets there on the tool. Reporting managers find it easy to bond with their new and existing team members there by tagging one another, creating groups, and rolling out polls and surveys on important topics to close the loop. 
What are the few principles of communication and coordination?
Some of the basic principles of coordination include beginning tasks early on, which are the most critical ones. You should have direct personal connections with your subordinates as a good HR manager to coordinate better and create a reciprocal relationship. Both coordination and communication should be continuous. More of the communication principles include the conversation to be clear, concise, complete, concrete, correct, coherent, and courteous. uKnowva has a user friendly social intranet that helps HR managers to follow all these principles to improve their communication and coordination in HRM from hire to retire. 
See Also