Overview Of Work Life Balance In HRM
Over the last few years, work life has become more demanding than ever. Employees are struggling to prioritise their work commitments. They end up spending more than the necessary hours to streamline their tasks. As a result, they do not get enough time to spend with their family, friends, or themselves. The world of business is continuously changing, and now the work life balance in HRM is coming to notice. 
HR leaders too deserve to strike a balance between their work and personal life. They need some hours off work to go on vacations, detox their mind from extensive screen time, and sharpen their mindset. All this and more is only possible when they have a tool to automate their daily redundant work. 
So the smarter HRMS we provide is a constant source of motivation to employees in HR departments. Now, HR leaders can grow more loyal to the firm because they have enough time for their personal life growth and milestones to conquer without the guilt of not showing up to work physically.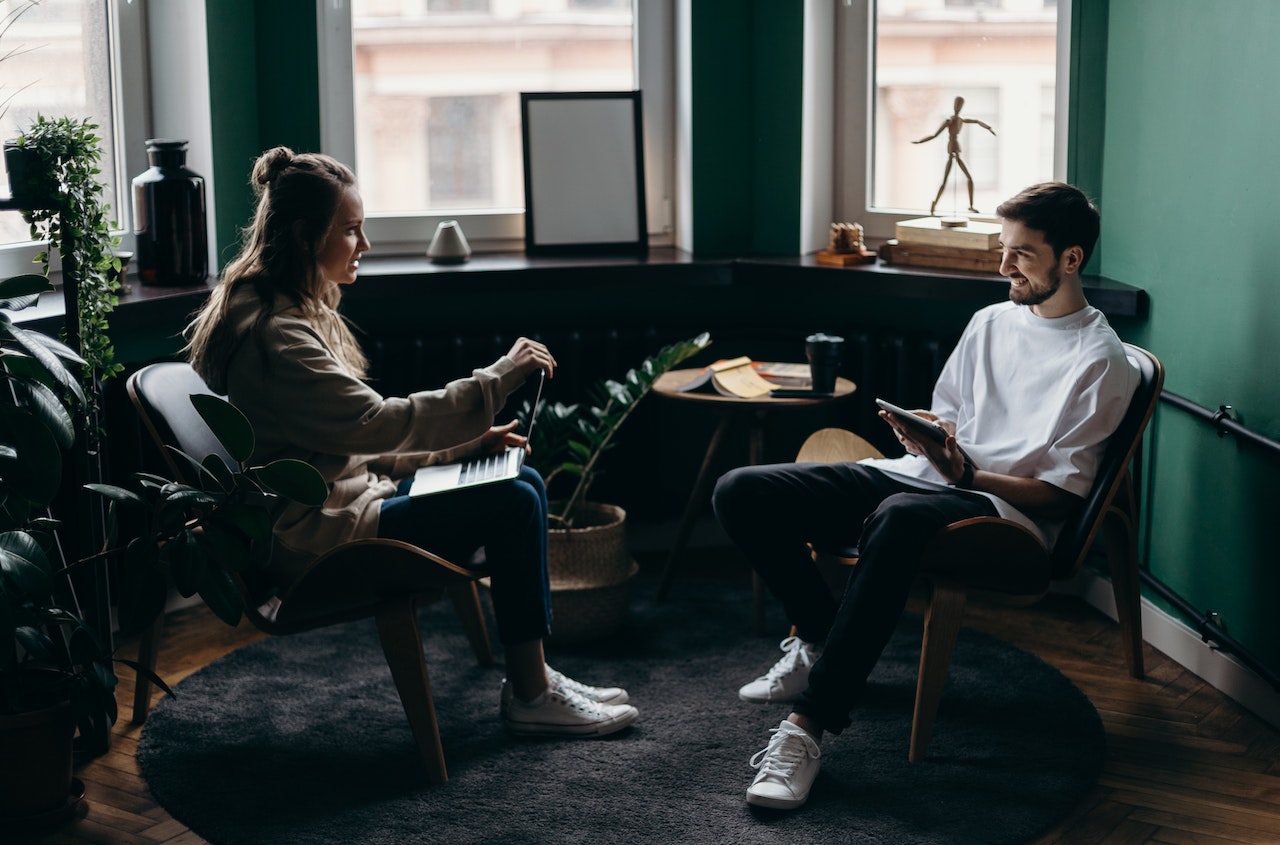 Work Life Balance In HRM Importance
HR leaders are the true drivers of the corporate culture. Without their appearance or existence, a company is destined to fail or land with problems which the management does not have time to resolve. So when there is a work life balance in HRM, HR leaders do not stress over such problems. 
They have the right tools to improve the internal communication and reputation of the management and the brand. 

They know exactly what expectations their staff hold and how they can meet them without stretching the workload. 

They can automate their daily work and start focusing on urgent matters that demand human intervention without fail. 

They can make more strategic decisions in work life and make sure they take out time for their families. This is even more important for single mothers in today's time.

They make sure that they have enough feature- and value-rich ideas to take employee engagement and retention to newer heights within a said period. 
HR leaders can reform their work life balance in no time when they use smarter and more intelligent uKnowva HRMS. They need such tools because every employee is a human who deserves to spend an equal amount of quality of life at home. So, it is the responsibility of the workplace to be more productive with minimum effort from employees. There is no better way to regain control of work life than using automated tools like the human resource management software we provide as a service. 
Paying attention to the work life balance for HR leaders is important. We saw a few examples above. They deserve complete mental peace and consistently improving mental health when they are not working. So, an intelligent and virtual tool supports their growth and work life balance with digital HR transformation at a click. 
Reasons For Poor Work Life Balance In HRM
We mentioned before in this post that work is growing more demanding now. There are hundreds of tools making everyone's life easier at work. However, with each technical transformation and advancement, the human workforce is growing more anxious. There is constant pressure on HRs to:
Develop digital skills consistently

Hire the right people when asked to

Make sure that the retention score of the team does not drop

Know the right reason when employees are leaving and make sure it does not repeat

Train employees continuously and make sure that the culture is favourable

Transform employees into brand ambassadors with more job involvement

Show up to work in case of escalations

Prioritise more than a handful of tasks

Sharpen their focus with a hawk-eye approach

Learn to delegate work without feeling shameful about it

Make sure to drive people to work and meet targets on time
These kinds of expectations build a lot of pressure in an HR's mind. They often do a lot of tasks at once. In the midst of all that, they are unable to focus on their mental, emotional, and physical health. At times, HR leaders spend more than 12 hours at work when there are too many tickets, queries, or escalations. It happens majorly in the peak or dip of the hiring or resigning season. Everyone comes to blame HR for not maintaining the retention score or developing talent's capabilities to the max level. 
However, when HRs do not create boundaries or use smarter tools, they continue to suffer. Even the HR leaders quit when they are not ready to take on more strategic roles in the organisation. Plus, that is when they suffer the most to create a work life balance in HRM. 
Steps To Set Work Life Balance In HRM
Promote flexible hours
One of the best ways to achieve work life balance in HRM is to provide and promote flexible working hours. It helps workers and employees attain a better hold of their life. They do not necessarily have to work in a 9-5 job when there are other options. Then, HR leaders and employees can enjoy their personal life and fulfil their commitments whenever there is a need to. 
Focus on the productive hours of your employees
HR managers and leaders should focus on productive hours instead of the hours where there was no work done. By focusing on the insights from the HR tech or HR analytics we provide, HRM managers know who is working productively for how many hours and how often. 
According to such insights, delegating tasks is easy and assigning new challenges or important work is a more productive way to manage everyone's time. 
Give reviews regularly to your employees to perform better with less effort
Employees need regular reviews. They need to know if everything is on track as much as they review the culture for the HR leader to refine for their benefit. When managers review employees regularly, everyone knows how well each one of them is performing. 
High performers know that their targets are on time. So, they can start managing their personal life without hampering the work life balance. Whereas low performing employees will know what to work on the most when they get the weekly or monthly review from their seniors. Once they start working on their craft, they will get better at the quality and quantity of work as a unit of their business performance. 
Learn to delegate the workload
Another best way to attain work life balance in HRM is to start delegating the workload. Managers do not need to do all the work themselves. They can train their employees to become team leaders or coaches for other employees. That is one way to bring in more autonomy in the workplace. 
Everyone becomes the owner of their tasks and deliverables. Managers can also use the performance management system we offer to set creative and different KPIs and goals for everyone in their team. That way, the manager can play smartly to everyone's strengths. 
Lead your teams by examples of time and task management
HR leaders need to lead by example to promote ultimate HR digital transformation and work life balance. If the leaders are not taking work life balance seriously, employees will not do it either. The overall workload will suffer, and it will be hard to scale the business. 
Today is the time when most of the mundane work can be carried out without sitting in front of the laptop all the time. This is the prime time for employees to excel their craft and take their careers to the next level. The same goes for the HR leader or manager. 
So, they need to be more cautious while becoming the leader everyone looks up to. They can make use of smart HR technology to delegate tasks, supervise team performance, plan holidays accordingly, check insights into their team's happiness, and loads more within a few clicks. 
Plan holidays accordingly so the deliverables remain unaffected
To promote and exercise work life balance in HRM, HR leaders must plan their leaves and holidays accordingly. Their paid time off must not affect their deliverables. For that, they need to start assigning tasks to their immediate subordinate, especially when they are not around. This is a creative way to train other team members to act like a leader when the HR leader is not present. It helps the employees look up to another person with the same driving force. So the effect of the team's culture and input gets multiplied even when the HR leader is on leave. 
Claim the health or other benefits whenever possible
You need to prioritise your health and claim the benefits that the company offers you to maintain the balance in your work life for the long term. Claiming these benefits helps you take full advantage of all the incentives, reimbursements, and benefits you are eligible for. It makes you want to stay in the firm longer and make sure you use your craft and experience in the team. Seeing you take advantage of the claims can be an inspiration for your team members to focus on real life commitments as well without fear of replacement.  
Automate mundane tasks with the use of smart HR tech
Another most workable strategy for attaining work life balance in HRM is to automate daily work. uKnowva helps you achieve that with its workflow management system. You and your team can automate daily follow-up emails, triggered by certain actions and clicks. Then, there is an option to automatically update the candidate status as they complete the application or accept the offer letter. 
There are multiple other functionalities in uKnowva that help you make the work life easier. HR leaders like you get ample time to focus on things that matter the most right now. This could be related to your professional life or fulfilling your personal dreams without impacting the deliverables. 
Set proper timelines for your goals
Even if you are working on a flexible schedule, the best practice to have a balance in your work life is to learn time management. You need to start putting tasks in 3-4 quadrants of critical impact or urgency. Tasks which are not urgent can be done tomorrow or at a later date. However, you must complete the tasks which are urgent first – in the most productive hour of your day when you are clocked in. 
Advantages Of Work Life Balance In HRM
Improved workforce productivity

Employees feel light and happier

HR leaders have ample time to research and experiment with ideas and strategies

Staff is able to create more value in the workplace and personal life

Everyone gets more involved in the business and its culture

There will be fewer sick or other unwanted leaves
The Bottom Line
We all know now that workplace productivity is becoming more challenging. However, tech tools like uKnowva are there to support HR managers. They can leverage these tools to implement all the strategies mentioned earlier in the blog to attain the maximum level of their work life balance in HRM. Our tool is already helping out 3,00,000+ users every day to streamline their HR tasks like a pro. Now, you can have this HR digital transformation too and make work life a smoother journey than ever before.