Many key stats have come forward in a report by Nasscom and Microsoft. First of all, the future of work in India tremendously increased and is now based on advanced technologies. 
A 19% CAGR rise is projected for the next 4 years according to this report in the future of work technologies. Besides that, the Indian tech solutions market, including future HR, garnered $115 funds in these last 2 years. Its total market share is about $1.1 billion already.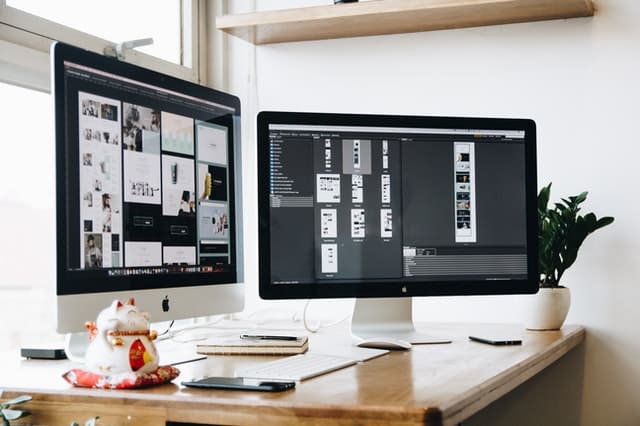 Change Observed In Future Of Work In India During Pandemic:
According to the same report, 92% of organisations could be self-reliant and sustain because of changing tech solutions. In addition, the digitalisation of work processes and use of work management systems helped 90% of firms to try out hybrid/remote working styles during the pandemic.
Because of these strategies and solutions, people could find better jobs online. Within 2-3 weeks of COVID-19's second wave, organisations start to stabilise many of their HR work and processes. 
Tier-2 cities raised demands for hybrid work styles the most during the pandemic, as per the report. Employees favoured on-demand, foldable, and mobile workstations. But, then, there was a sharp rise in satellite offices too simultaneously. 
Another PwC report on transforming work-life for the future generation of India concluded that 50% of business leaders fear this revolution. It's mainly because of the R&D, technology, server, maintenance, and security costs. 
However, the same report clarifies that it's the right time to focus on people and culture. For that, the future of work in India has to digitally transform comprehensively, including processes, wellness, and employee experiences. 
Another 54% of leaders in this report voted for reskilling and upgrading soft/hard skills as per the trend to remain employable. These changes are anticipated both nationally and globally. 
5 Ways To Transform The Future of Work In India As Smoothly As Possible:
Streamlining employee lifecycle:
One important trend in future HR technology is how leaders and employers recruit, search, and onboard their top-performers. But, then, there is a close observation on how employees streamline their tenure in the organisation that hires them. 
For that, there are capabilities under the purview of SaaS like uKnowva HRMS. This on-cloud tool has fully customising, personalising, and automated features. 
Using this tool, employers can automate time-consuming recruitment engine's core tasks like screening candidates and updating their application status.
More investments in on-cloud services:
The future of work in India is all about going online/virtual/on-cloud. Even metaverse is entering this virtual employee and workflow management market. 
Going online or implementing on-cloud software or tools is necessary to cut down a lot of overhead and operational investment. These services/tools are more scalable, adjustable, have less maintenance cost, and boost better security. 
Organisations also get to reduce unnecessary security and server management workforce involved for a leaner work module. 
Enabling digitalisation of work processes:
Employees need a helping hand like RPAs, virtual assistants, or a streamlined work management system. 
Because when they use this system, they align and meet their KPIs faster. The burden of completing their complex and time-consuming daily tasks is less with such a system. 
Then, there is less use and wastage of paper when core tasks are digitised. With that practice, there will be more transparency between teams pertaining to their progress and performances. 
This way, employees sharpen their entrepreneurial mindset and meet their predefined goals in the firm on time. 
Besides that, employers can always check their reports online without asking them upfront or disrupting their workflow. Again, this encourages clarity and smoothness in the on-time accomplishment of employees' set deliverables. 
Promotion of hybrid work culture and styles:
The HR technology trends for the future of work in India point to creative, innovative, and hybrid work styles. Basically, when employees have no pressure on choosing their timelines or work mode, they achieve their strategic work goals faster. 
Other than the project or target deadlines, binding employees in fixed hours can be cumbersome. This is even more evident when employees are working online (remote or from off-shore locations), struggling to balance their work-life momentum. 
But when employees have flexible work hours and culture, their creative mind evolves gradually.
They also hone their leadership mindset because they are solely responsible for their KPIs. That means leaders now won't micromanage their team members. 
To make this hybrid work module even better, uKnowva HRMS is the top choice of many leaders. Employees become self-serving with its features like workflow automation, timesheets, project management, and virtual biometrics. 
They no longer depend on HR executives for the daily reporting and execution of their core tasks. 
Employers too get their information directly from employee profiles or live analytics. They don't need to extensively disturb an employee who is already immersed in complex or important project delivery.
Digitalisation of employee experience and engagement:
The future of work in India is incomplete without virtual or online employee engagement and experience. This is an entirely new concept in the future HR world. 
But it is highly intriguing and attractive. That is because employers have begun to understand the importance of nurturing their top-performers throughout their tenure. For that, they should learn to acquire, develop, manage, and simultaneously engage employees appropriately. 
To accomplish that, leaders can offer employees virtually attractive, immersive, and intuitive social intranet platforms. This system will help employees ease into the company's work culture and environment – even while working remotely. 
They can easily interact with their team members, seniors, super-seniors, or juniors at the same time in one instance. This promotes harmony, a sense of belonging, recognition, and appreciation in front of the entire organisation. 
In return, this experience persuades top-performers to engage more. When they do so, they don't feel like leaving the organisation any time. So it automatically increases a firm's retention rate in a given period. 
Conclusion:
The future of work in India is very bright, dynamic, challenging, and a trajectory -- never seen before. 
That's possible only because of the rapid acceleration of technological advances in the last few years. There is even more exposure expected in HR technology in the decade ahead. 
However, from the 5 points explained above, employers can set a footing to welcome new technological advancements in their work culture. 
This overall improves retention rates and employee engagement. Clubbing them over a period will help employers turn their employees into loyal brand ambassadors who strengthen their internal branding.