Working from home is the best thing to happen in a worker's life in 2023. We can make the best out of both worlds we live in: personal and professional. But it is only an option, not a necessity. Because for some of us, online work from home can be too tough to handle. They find going to their colleagues' desks and having a little chat up there. It makes social communication better and more personal. 
But there's the lot of other workers. They enjoy being at home. And why not? There is comfort in your home or at your favourite locations, be it a co working space, sitting in nature with a smooth net connection, or just at home watching over your kids. 
After all, COVID-19 has made us rethink about the way we want to work from home. Despite the social benefits we reap from working from the office, it's easy to think of working at our favourable hours. 
It is even more possible when we involve HR technology like uKnowva in this working style. Because, be it work from home or the office, you report to someone at the end of the day. You have targets to achieve, milestones to cross, and teams to connect to. How will you do it alone inside a room without the right tool?
But sitting in front of the screen all day long is also not good for one's health. At times, we forget to pay attention to our daily routine. This makes our work life balance too hard to handle and streamline. 
That's why you need the work from home tips below. Read them at your pace and see which ones you can follow. Plus, if you do uKnowva, most of the best practices for online work from home are easy to implement and evaluate.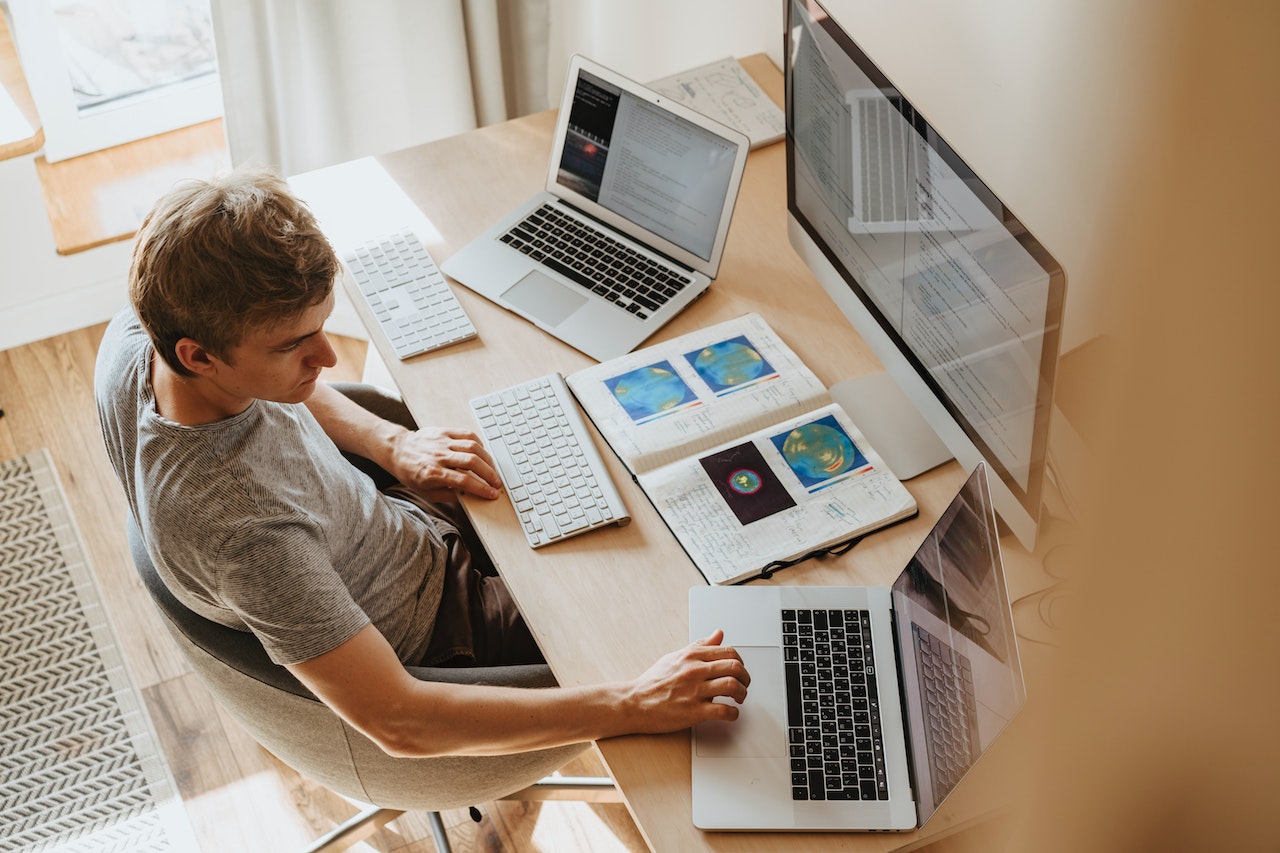 8 Steps To Understand How To Online Work From Home For Achieving Work Life Balance
1. Set your working hours in the system for discipline in work life
Use the right HRMS tool when you plan to work from home. You can set your working hours for the week or the day there. Get approvals from the reporting manager for the same. It will make your life super easy. Plus, it will be transparent between you and your colleagues on the team. Then everyone knows who is currently active and online. This time bound routine helps you welcome discipline in your work life every day. 
2. Take regular breaks when required
When you are working from home, taking breaks is a must. Sitting in front of the blue screen continuously can damage your eyesight. It is for your own good to take breaks when it is possible. You can leave a message in the social intranet by uKnowva for your team that you are away from the keyboard. It's a pretty simple process to follow as you keep everyone in the loop. 
3. Do not hesitate to communicate your concerns to your team members
Online work from home can be isolating and frustrating without having anyone to discuss your issues with. But with the right means, you have nothing else to worry about. Within a click or so, you can chat with your peers and seniors. Let them know your most concerning issues. Build trust with them to solve your queries. This is especially for new joinees in the team. They can come across as less knowledgeable people, but they also have many doubts initially about the culture and the best practices to take the culture ahead. However, create a habit for yourself to never shy away. Make the best use of the communication tool your company provides you. In this case, the best solution is a social intranet by uKnowva. 
4. Celebrate your achievements with your team members
Remote working is all about bringing purpose to your work life and maintaining that balance. But it is not only through communication. You have to celebrate the small and bigger wins of your teams. Such wins and celebrations empower everyone in the team to be happy, motivated, and have the hunger to do better work. When you do uKnowva, you have plenty of time to celebrate. The experience for every employee is smooth and seamless. It's easy to publish an appreciation post for the individual or the team within a few seconds on the social intranet. And everyone can view that post as soon as you make it live. It works like just another social media network – but for employees or internal communication. 
5. Focus on completing tasks on time
To achieve work life balance and improve productivity in work from home jobs, your time management has to be on point. One of the best practices for online work from home life is to focus on completing tasks. Don't sit and wait for your core tasks to end by themselves. Otherwise, use HRMS to automate your daily (repetitive) work. This way, you clear more work from your to-do list for the day. Then you have plenty of time for the other half of the day to enjoy. 
6. Try not to micromanage your teams and let everyone do their work
Work from home life can put you under pressure if you are at a managerial level. You might constantly think about your workers, not knowing how often they are sitting in front of their systems. Because of no visibility and transparency, new managers often end up micromanaging. It is kind of demotivating for the other remote workers on the team. Tackle this issue with uKnowva. It helps you to know who is online, and who is on leave today. You can get better at resource allocation when you use uKnowva's HRMS for delegating tasks without micromanagement. 
7. Plan and set your workflow well
You know your tasks very well. It means you know which tasks you can automate if given a chance. This might include the daily log-in, log-out, follow up emails, and scheduling replies. Get better at managing such tasks with uKnowva to set up an entire workflow and automate it with live reports. This will help you improve your work from home efficiency. 
8. Block your social media accounts for a particular time during the day
Most times, remote workers start scrolling their social media accounts, thinking they are taking a break. But how is that a break when you jump from one screen to another? It's quite harmful to your eyes and mental health. That's why most experts guide you to block these distractions when you are working to sharpen your focus. 
The Bottom Line
Online work from home is a lifestyle you must explore at least once in your life. It has its own pros and cons. We can cover that in some other blog post later for better understanding. For now, we hope you get clarity on how to achieve your work life balance effortlessly with the best work from home practices listed above. uKnowva simply makes it faster, easier, and cost effective to achieve that balance in record time. 
FAQs
What top online work from home challenges which uKnowva can solve?
It helps remote workers to communicate effectively, form positive and purposeful work culture, and improve time management with live reports on projects completed within designated hours. 
What skills can uKnowva help sharpen for remote workers?
uKnowva helps remote workers to sharpen their communication and collaboration skills. It teaches one to be more tech savvy with user friendly features and 100+ in-built apps. One learns to build effective remote teams and focus on automating daily tasks.
Is uKnowva HRMS secure for remote workers?
Yes, uKnowva HRMS is safe to use for remote workers.