Modern working culture and its dynamics are evolving every day. We no longer have only in-house teams. There are people in organisations of all types and sizes hired from places beyond one territory or region. Even then, workers find and comment that time management often gets the best of them. 
In fact, an HBR study concludes how billions are lost every day when workers' time is not managed or automated. 
Looking at this scenario, there is a growing importance and need for a timesheet management system in companies working with people clocking in and out at different hours. 
This system should not just tell HR managers about the time invested. It has to go beyond that by tracking – time, cost, talent, and projects. Today, companies are more interested in "productive presence" instead of the mere "physical presence" of a hire.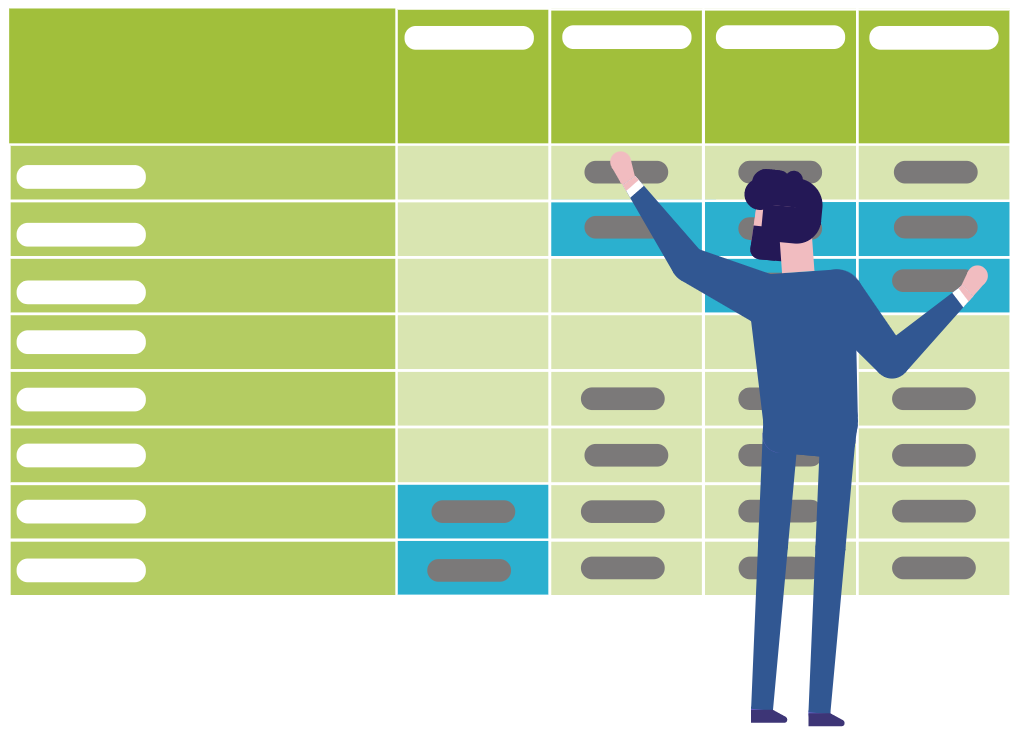 And using uKnowva Timesheets lend the much-needed helping hand in accomplishing those needs of 21st-century companies. This technology is flexible, systematic, on the cloud, and automated. But get a clear picture about it below to understand how managing time is easier with this tool at every level. 
How is uKnowva's Timesheet Management System Useful To Employees and HR teams?
Firstly, this tool is available on the cloud. So, it's accessible from any device with a simple punch in and out. Then, this timesheet records projects' details and shares a real-time dashboard to check the incorrect estimation of completed tasks. 
Using these insights and reports, HR teams realise if their resource allocation is justified or not. On the other hand, employees get to manage their time right from the get-go. 
With different features and usability factors, uKnowva's time tracking system enables HR teams to streamline their appraisal tasks too. The same has been explained below for employees, reporting managers, and HR heads. 
Using uKnowva Timesheets For Proper Time Management:
1. For Employees:
Proper client and project category defined:
Employees don't need to check their documents or emails with their reporting managers anymore to fill their timesheets. Using the uKnowva time tracking system, they can bifurcate their hours for assigned clients and projects. 
There is a dropdown menu for that in the timesheet's interface on the HRMS tool by uKnowva.
Easy bifurcation of same project against a particular week:
Timesheets by uKnowva allows employees to fill their hours against each project and client with just a click of the plus or minus button. Supposedly, client A's project AB can highlight in the first row against all the working days in the same row. Then, employees can ideally add hours on each working day; otherwise, they add weekly hours invested in that project in totality.
This allows flexibility and transparency of time management per week in handling each project for employees. 
Automated save:
Employees don't manually save each entry when using uKnowva Timesheets. They simply enter their client, project, comments, and hours details. Then entries get saved automatically in the system. 
Easy approval submission process:
Employees using uKnowva Timesheets Management Software utilise their time well because of the easy approval procedure. The entire week's timesheet interface has a "Submit for Approval" button at the end of the page. 
Employees click it and wait for approval from their relationship managers. They don't have to extensively download this timesheet in CSV files and mail it to their managers. 
Automated email reminders and notifications:
Project tasks are time-consuming. Employees lose track of time to meet deadlines. They often say they don't have enough time to fill their timesheets. But these are equally necessary for generating their salary slips and incentives or applying for appraisals.
Therefore, using uKnowva Timesheets is a functional and optimising option for them. With this system, they can generate automated email notifications for reminding them to take time right now (without further delay) to fill their pending timesheets. 
2. For Reporting Managers:
Upload entire CSV files of clients in Timesheets at once:
uKnowva Timesheet Managing Software understands the value of each second for each concerned user. Therefore, reporting managers handling clients can upload all clientele project details within a few clicks. 
They can check the desired format of filling up clientele detail before generating a CSV file. Later, upload the same file by clicking "Add client details."
It saves time for reporting managers when multiple projects exist in the pipeline to commence or complete. 
Modification of project and client details on the go:
HR teams and project managers correctively modify projects' and clients' details within a single interface on any mobile and computer device. They can:
Add/remove multiple projects under a single client's name.

Add/remove multiple employees working under the same project. 

Ensure if the project is billable or not, which will help track the cost of each project afterwards.
Easy timesheet approvals by managers:
Managers can edit, review, and approve employees timesheets within a few clicks. Using uKnowva Timesheets, employees create trusted, reliable, and robust relationships with their reporting managers by filling up accurate info on hours invested. 
Managers also understand which employees add value with each passing minute or hour by checking their timesheets on any operating device.
Prompt project profitability reports access to managers:
Time allotted and investment to each project is essential to study for each team leader and reporting manager. It shows that each assigned employee is right on track. Otherwise, resource allocation can get messy. 
However, managers know the right time investment in each project with timesheets insights. They use these automated insights for billing and invoicing their clients further. 
Bottom Line:
Using uKnowva Timesheets Management System proves to be the need of the hour for employees and managers working on multiple projects. It helps HR teams as well to know which employees deserve appraisal, can be rightly salaried, and cross-check their attendance and leaves applied. 
Organisations can use this tool for streamlining daily activities and tasks. For example, employees can save time by receiving email notifications to fill up their time invested without worrying about it in advance. 
Reporting managers can be accountable to executive heads and clients depending on the workforce humans allotted to each project. The billing system is highly transparent and on-point with this efficient time tracking system.