Introduction
With the workplace transition from office to remote and off-shore locations with flexible or hybrid working hours, the demand for efficient HR software solutions for remote teams has surged. These tools are pivotal in streamlining operations, fostering collaboration, and ensuring seamless communication across geographically dispersed teams. This comprehensive guide will explore the essential features that a top-notch HRMS software solution for remote teams must encompass.
Want to skip the content?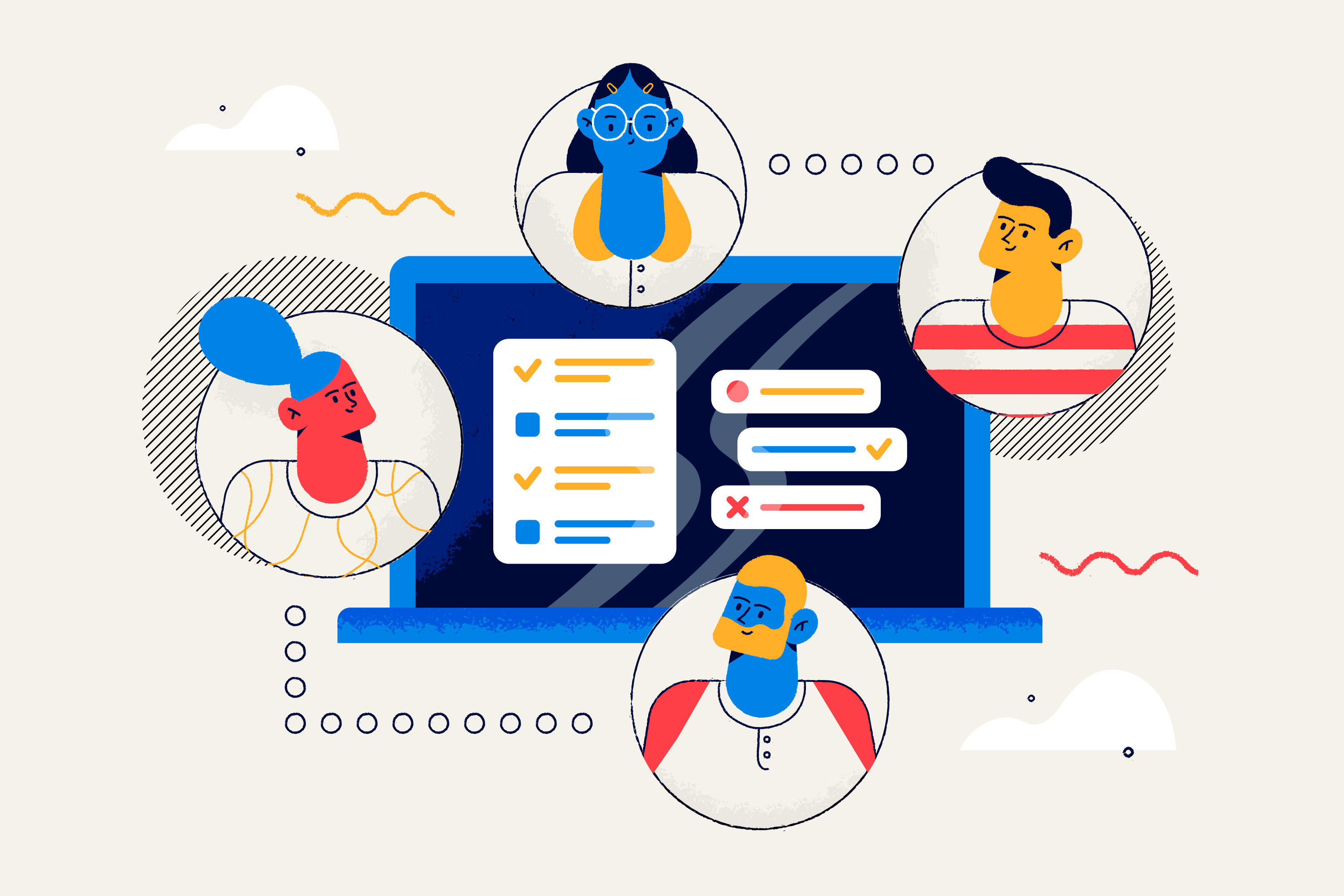 7 Features to Have as the HRMS Solutions for Remote Teams
Intuitive Employee Onboarding
Navigating through the initial days at a new job can be overwhelming, especially for remote employees. A robust HR software offers a user-friendly onboarding process that guides them through the necessary paperwork, introductions to team members, and an overview of company policies. This feature sets a positive tone from the beginning, ensuring a smooth integration into the team.
Time Tracking and Productivity Monitoring
Keeping track of working hours and productivity levels is crucial in any work environment, but it's especially vital for remote teams. The software should provide a seamless time-tracking solution, enabling employees to log their hours accurately. Additionally, productivity monitoring tools offer insights into task completion rates, helping managers identify areas for improvement and allocate resources effectively.
Comprehensive Employee Database
A centralised employee database is the backbone of any HR software. It should store essential information such as contact details, job roles, performance reviews, and training records. For remote teams, having quick access to this information is paramount for effective collaboration and project allocation.
Secure Document Management
In a remote setting, ensuring the security and accessibility of essential documents is paramount. The software should facilitate secure storage and easy retrieval of documents, from contracts and policies to project-related files. Features like version control and access permissions further enhance document management efficiency.
Effective Communication Tools
Smooth communication through uKnowva's social intranet is the linchpin of remote team success. uKnowva HRMS integrates with the interactive intranet, including instant messaging and collaborative document editing. This ensures that team members can easily connect and work together regardless of their physical location.
Performance Evaluation and Feedback Systems
Like any other team member, remote employees thrive on constructive feedback and recognition for their efforts. The HR software should facilitate regular performance evaluations, allowing managers to provide targeted feedback and set achievable goals. This feature fosters a culture of continuous improvement within the remote team.
Scalability and Customisability
As businesses evolve, so do their HR needs. Our human resource management software is scalable to accommodate a growing team and customisable to adapt to specific organisational workflows and policies. This ensures that uKnowva remains an asset, even as the company expands or undergoes changes.
Conclusion: Elevating Remote Team Success
In the dynamic landscape of remote work, having the right HR software in place is akin to having a seasoned guide in uncharted territory. The seven essential features outlined here serve as a blueprint for organisations seeking to optimise remote team management. By investing in a robust HR software solution like uKnowva, businesses can foster collaboration, boost productivity, and achieve success in the ever-evolving world of remote work.
Frequently Asked Questions (FAQs)
How does HR software benefit remote teams?
HR software tailored for remote teams streamlines administrative tasks, enhances communication, and promotes productivity. It ensures seamless onboarding, tracks working hours, manages documents securely, and facilitates performance evaluations, among other essential features.
Can HR software for remote teams be integrated with other tools?
Top-tier HR software solutions often offer integrations with other essential business tools, such as project management platforms, accounting software, and communication apps. This integration enhances workflow efficiency and productivity.
Is data security a concern with remote HR software?
Security is a top priority for any HR software, especially for remote teams. Industry-leading solutions employ robust encryption protocols, access controls, and regular security audits to safeguard sensitive employee data.
How does performance evaluation work in remote HR software?
Performance evaluations in remote HR software involve setting clear objectives, tracking progress, and providing constructive feedback. Managers can use these evaluations to recognise achievements and identify improvement areas, ensuring a continuous growth culture.
Can remote HR software be tailored to specific company policies?
Yes, the best HR software solutions offer a high degree of customizability. This allows companies to align the software with their unique policies, workflows, and organisational structure, ensuring a seamless fit.
Is training provided for using HR software for remote teams?
Most reputable HR software providers offer comprehensive training resources, including tutorials, webinars, and customer support. This ensures that employees and administrators can make the most of the software's features.