Human resource (HR) management encourages workplace teamwork to increase employee motivation and loyalty, meeting the employee value proposition (EVP) expectations. In addition, employee teamwork promotes a range of enhanced benefits, including: 
Increased productivity and efficiency, 

Improved quality and costs, 

Reduced destructive internal competition, 

Improved employee skills, and 

Enhanced cohesion across the workplace.
Let's explore the same in the blog post below to understand the emerging importance of teamwork in HR management. As the talent war is not ending so soon, HR managers must focus on proper talent management activities. Without knowing its importance, executing those processes to manage talent at a click or with limited back-and-forth is difficult. Thus it is important that we understand the influence and impact of effective teamwork in HR management for a better understanding of harmony in workplaces of today and tomorrow.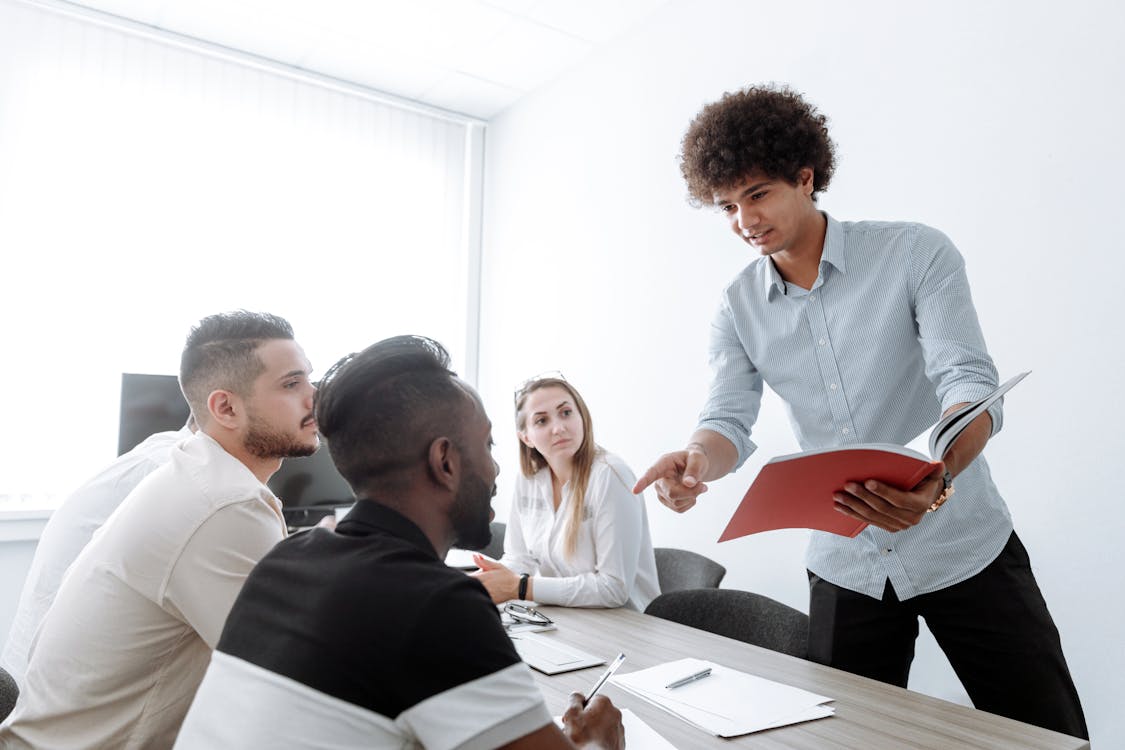 Importance Of Teamwork In Workplaces With Respect To Its Impact And Advantages:
Increases productivity and efficiency
By promoting effective teamwork within an organisation, human resource management can effectively ensure an increase in productivity and work efficiency. This means employees are more likely to work much faster to complete large projects that can typically take weeks to complete in just days.
Also Read: 7 Ways To Improve Employee Experience
That's because teamwork encourages employees to distribute tasks among themselves or share the workload effectively. 
Also, an employee may be stuck in a particular part of the task/activity. Due to the encouragement of teamwork by the HR management team, the employee may seek advice from others, enabling the employee to complete the task productively and efficiently.
Now this collaboration and connection is more seamless and consumes less time when using uKnowva HRMS. 
Improve quality and cost
The importance of teamwork in HR management shows how a sincere HR manager can reduce costs and improve the quality of work. For that, HR leaders need to have the right tools and strategic approach; they must attune well to the organisational goals and understand the shortcomings of their staff. 
The quality of the staff improves in no time when they connect and collaborate without hesitation. For that, they need to build trust in their management and the HR function. It is only possible with the increase in transparency about the goals to achieve and the means to leverage in the journey to excel. 
HR managers have to harness the power of teamwork when using smarter tools like social intranet and HRMS. These tools can automate their mundane follow-up tasks. These tasks are necessary but do not necessarily need human intervention. So when HR managers automate their daily tasks, the project's cost indirectly reduces because fewer resources are invested in task-related communication.
Transparency within the team boosts confidence and employee engagement. People want to connect and share their issues openly in the workplace, where they are heard. If that process is allowed and acceptable, the quality of the work will shoot up in no time. 
Reduces destructive internal competition
As an effective HR manager effectively ensures that teamwork is harnessed within the organisation, a corresponding reduction in destructive internal competition can be observed. 
Internal destructive competition is a form of competition among employees when employees hinder organisational growth and only focus on their personal agenda. This hampers the team's tandem, and momentum and teamwork become ineffective. 
Therefore, it is important for HR managers to ensure that teamwork is encouraged, as effective teamwork helps mitigate the harms of internal competition. 
Also Read: 5 Ways Company Culture Impacts Business Strategy And Employees
Working in a team culture allows an employee to effectively achieve personal and larger organisational goals by collaborating with other employees. This is largely the ideal outcome that an HR manager wants to achieve. Therefore, consistent communication of the importance of teamwork and working well with others must be relayed to employees.
Develops employee skills
As teamwork is increasingly encouraged in an organisation's workplace, HR managers can see a likely increase in employee skills. This increase in skills is due to the leaders favouring tutoring and training the staff to develop their skills. Employees who have more experience and expertise in a skill are likely to encourage and develop other employees who are not strong in that particular skill. 
In turn, due to the upskilling of employees through teamwork, HR managers can be seen to meet the EVP of employees effectively. This results in employees having higher levels of employee satisfaction and motivation, with a corresponding increase in job quality and productivity.
Conclusion
In the world of modern human resources software, uKnowva continues to be one of the industry's leading providers of innovative solutions. We help entrepreneurs and HR managers to be more efficient, convenient and compliant by taking HR and payroll administration out of your hands. If you spend unwanted hours on HR administration (like on/off-boarding, performance reviews, or employee timesheets), uKnowva is here for you.