Introduction
The human resources function in any organisation helps in maintaining a healthy work environment. Ensuring employee inquiries and requests are handled promptly and efficiently is essential for overall workplace satisfaction. An HR Helpdesk is a centralised system that not only simplifies this process but also enhances the HR department's effectiveness.
Let's delve deeper into how an HR Helpdesk can revolutionise the way organisations manage employee inquiries and requests.
Want to skip the content?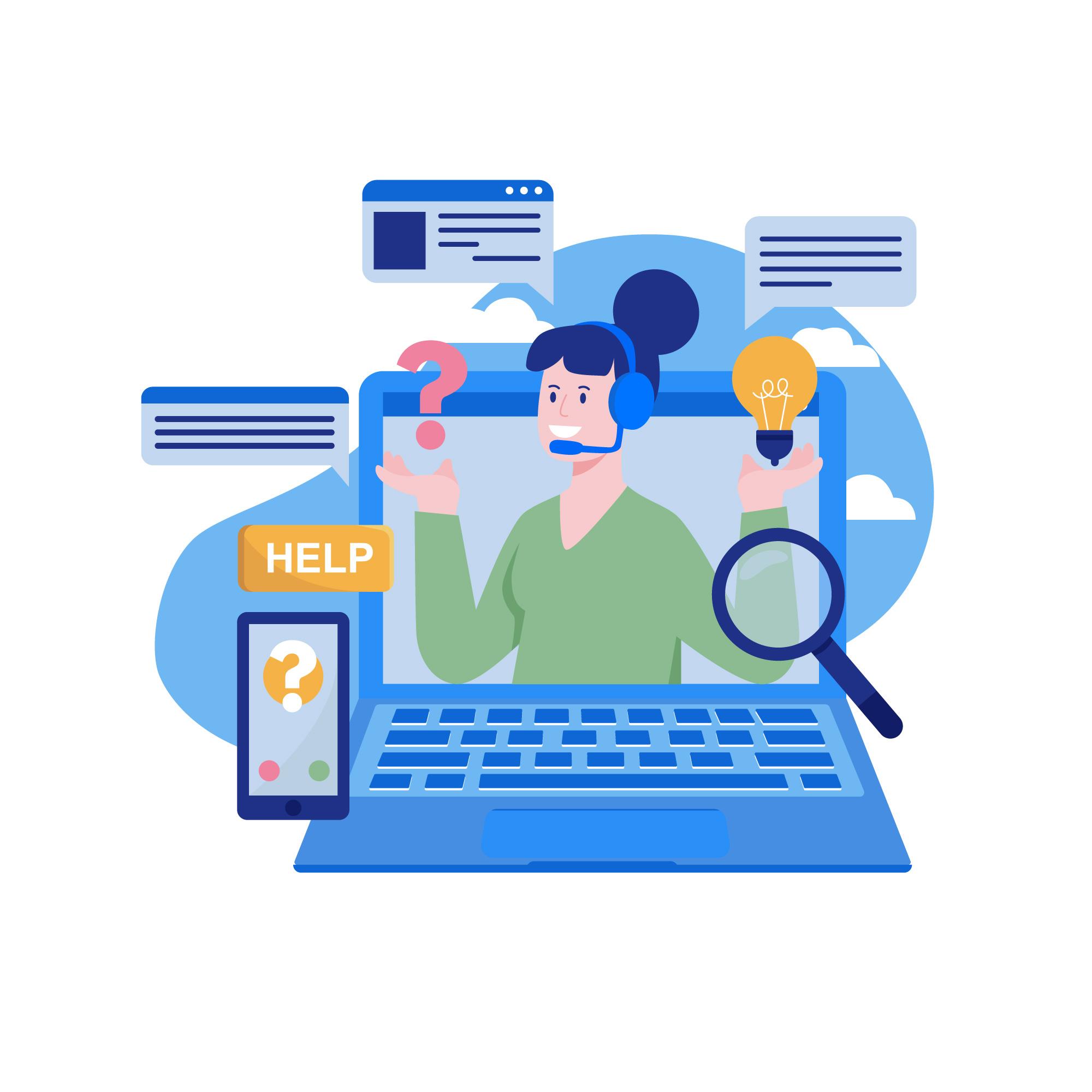 The Role of an HR Helpdesk
Understanding the Basics
An HR Helpdesk acts as a single point of contact for employees seeking assistance with HR-related matters. It serves as a hub where employees can submit their inquiries, requests, and concerns, simplifying communication between employees and the HR team.
Benefits of Implementing an HR Helpdesk
Improved Efficiency

: An HR Helpdesk streamlines processes, reducing the time and effort required to address employee inquiries.

Enhanced Employee Experience

: Employees receive quicker responses and resolutions, leading to higher satisfaction.

Compliance and Data Management

: Helps HR teams stay compliant with regulations and maintain accurate records.
Key Steps in Implementing an HR Helpdesk
Assessment and Planning

: Evaluate your organisation's specific needs and objectives before implementing an HR Helpdesk.

Selecting the Right Software

: Choose a user-friendly HR Helpdesk software that aligns with your organisation's requirements.

Training

: Ensure that HR staff are trained to use the system effectively and provide excellent customer service.

Integration with Other Systems

: Integrate the HR Helpdesk with existing HR and IT systems for seamless data flow.

Testing and Feedback

: Conduct thorough testing and gather feedback from employees to make necessary improvements.

Continuous Improvement

: Regularly review and update HR Helpdesk processes to adapt to changing needs.
How Can an HR Helpdesk Streamline Employee Inquiries and Requests?
An HR Helpdesk embedded in HRMS streamlines employee inquiries and requests through:
Efficient Ticketing System

: All inquiries and requests are logged, tracked, and assigned, ensuring no request goes unanswered.

Automated Responses

: Frequently asked questions can be addressed with automated responses, saving time for both employees and HR staff.

Knowledge Base

: A comprehensive knowledge base provides employees with self-help resources, reducing the need for direct inquiries.

Analytics and Reporting

: HR can track trends and identify areas for improvement in addressing employee inquiries.
Conclusion
Implementing an HR Helpdesk can significantly enhance the HR department's ability to streamline employee inquiries and requests. By providing a centralised platform for communication, automating processes, and offering self-help resources, organisations can improve efficiency and employee satisfaction.
In today's fast-paced business world, having an HR Helpdesk is not just a convenience but a strategic advantage. It empowers HR teams to focus on strategic initiatives, ultimately benefiting both employees and the organisation as a whole.
If you're looking to transform your HR operations and streamline employee inquiries and requests, consider adopting an HR Helpdesk. It's a step towards a more efficient and employee-centric HR function.
Frequently Asked Questions
Q: Can an HR Helpdesk handle a high volume of inquiries?
Absolutely. HR Helpdesk software is designed to efficiently manage large volumes of inquiries and requests, ensuring that each one is addressed promptly.
Q: How does an HR Helpdesk benefit HR staff?
HR Helpdesk software simplifies HR processes, allowing HR staff to focus on daily strategic tasks while routine inquiries are handled automatically.
Q: Is an HR Helpdesk suitable for small businesses?
Yes, an HR Helpdesk can be customised to meet the needs of small businesses, making HR management more accessible and efficient.
Q: Can an HR Helpdesk integrate with other HR software?
Yes, most HR Helpdesk solutions offer integration options with popular HR software, ensuring seamless data flow.
Q: How do organisations measure the success of their HR Helpdesk?
Key performance indicators (KPIs) such as response time, resolution time, and employee satisfaction surveys can be used to assess HR Helpdesk effectiveness.
Q: Are HR Help Desks secure for handling sensitive employee data?
Yes, reputable HR Helpdesk software providers implement robust security measures to protect sensitive HR data.