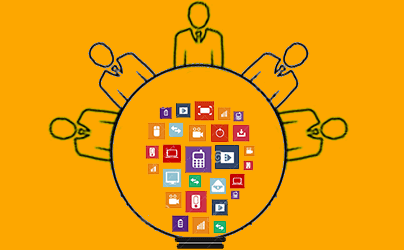 An enterprise collaboration software is full of multiple tools that make life at work convenient and fun. Right from professional applications to personally engaging tools, these software are the perfect work life balance while on the job.
Here are 5 things you should certainly do if you are using enterprise collaboration software;
1) Social Intranet:
A highly useful tool to socially engage your employees. Most people in today's world prefer to communicate through the social channels, so why not at work? It will just make them more personally close and help them understand each other better thus strengthening their team bond.
2) Blogging:
The perfect balance between being creative and intellectual. Gibe your management and employees both a platform to speak out on any subject of their choice. They could share experiences, insights, their dreams, ect through blogs. This will strengthen the bond between the employer and the employees. Companies should encourage employees to so such creative work.
3) Polls
Companies run one employees and so their opinions matter the most. Get to know your employees better by giving them a fun way to make their choices. Polls should be sometimes professional and sometimes personal and at several required occasions the participation should be kept anonymous. 
4) Data Maintenance
The better data management you do the better forecasting you can do for your company. Data is a treasure that companies thrive on. Use enterprise collaboration tools to manage, analyze and keep your data secured in large sizes. It also helps you share data globally without needing to send it individually.
5) Lead Management 
Another important tool which can be highly useful for the company. Having a systematic lead management tool can assist you to take care of every lead in an organized way. You can track all leads and also check how much time did the conversion take. All the revisions that are needed in the sales system can be analyzed using this tool.