Sometimes, people or employee leave their job for personal reasons, like taking care of a sick family member, that their boss might not understand. Other times, workers leave because of things that can be fixed by the company, like not feeling appreciated or not getting paid enough.
We spend our precious time working - that's 8 hours a day or 5 days a week and sometimes even more. It's important to work somewhere where we feel happy and have a good balance between work and play. When employees leave their job, it can be tough for everyone. The rest of the team has to work extra hard, and the company has to find and train a new person.
To avoid this, it's important to keep employees happy and make sure they don't want to leave. Here are some common reasons why people might leave their job:
No opportunities for growth and learning
Feeling unimportant or not getting recognised
Wanting more money
Bosses not keeping their promises
The boss not being helpful
Rigid work schedule
Poor communication with the boss
Feeling too much stress and pressure
No fun at work and feeling lonely
Not able to use their skills and abilities.
Let's explore each of these reasons below with details to take note of. Then, companies and HR managers can use smarter tools to make their company culture better each day.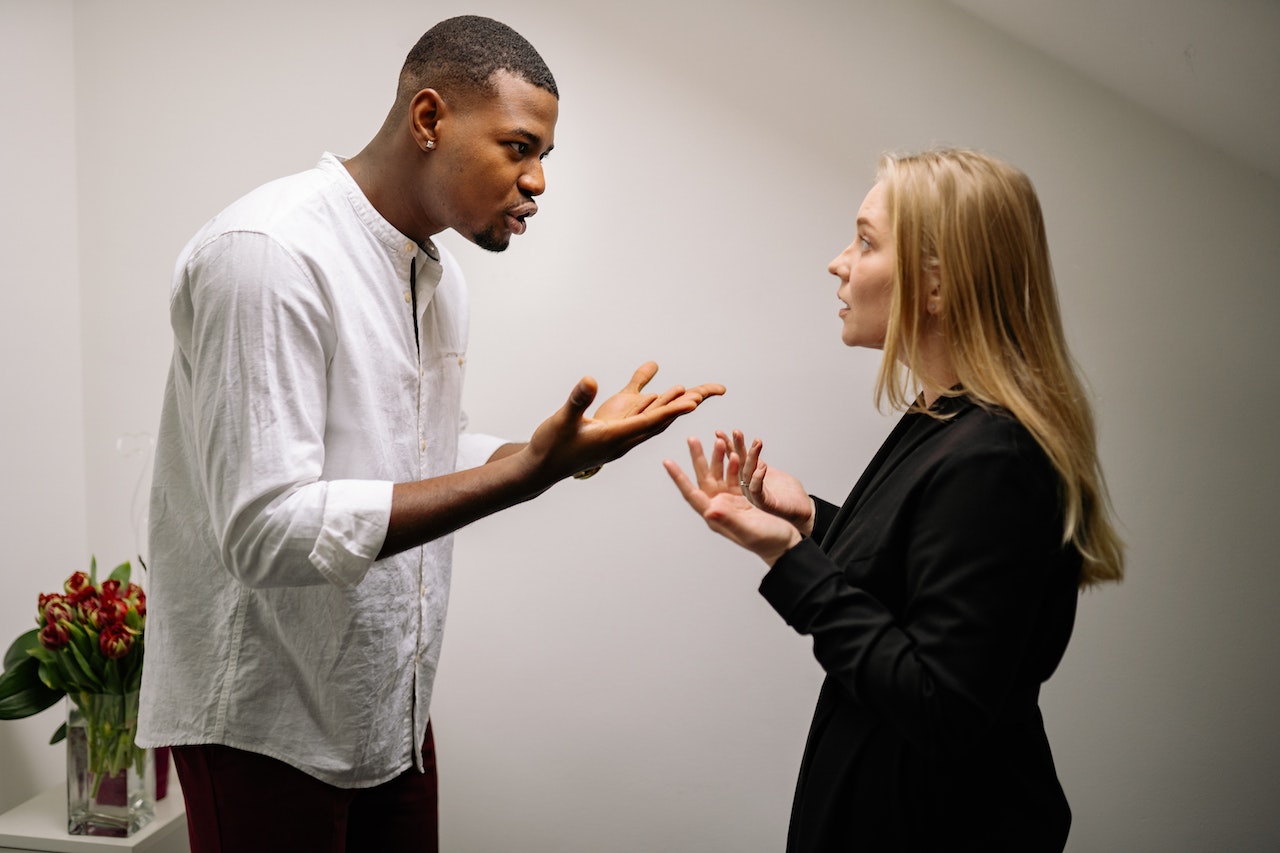 10 Reasons Why Employees Leave Their Jobs Early:
No opportunities for growth and learning
Employees leave when they do not find the firm having the right means to upskill their talent. Nowadays, everyone wants an organisation where they grow and learn. It makes them indispensable to the firm. They can plan their future at the firm when there are immense learning and growth opportunities. However, if there are no such opportunities, employees will have no other option but to leave. 
Feeling unimportant or not getting recognised
Employees do not stay in the firm for long when they do not feel appreciated on time. Managers need to build a rapport with their team members and make sure appraisal is on time. Otherwise, remote workers disconnect from the job pretty easily. When that happens over a period, switching jobs becomes an inevitable decision for employees. 
Wanting more money
Employees who give their 100 percent and more to the firm deserve to be compensated well. If they fail to receive timely bonuses, incentives, or CTC worthy of their skills and the value they add, why would they want to stay in that firm? Think like an employee who contributes endlessly to the team and still does not receive monetary gains. Even you would want to leave and look for a better company to work in. 
Bosses not keeping their promises
You will find your employees quitting the team when you fail to keep promises. These promises could be monetary, related to job roles and responsibilities, perks and incentives, etc. As a boss, you need to track who deserves what. A holistic HRMS like uKnowva helps you track that without a miss. You know which employee is the most contributing to using this tool. Afterwards, you can plan when to incentivise an employee, to what degree, and on what terms. Sharing such details with team members is easy on uKnowva. It will boost transparency. Employees will know if they are on the right path to excellence. So there will be no confusion between employer and employee. 
Bosses not being helpful
New employees have limited or no knowledge of the company culture. They need time to settle in. You must not pressure them with deliverables. Even if you do so, make sure that you provide them with the right tools, like HRMS, to automate their daily workflow. However, employers often expect too much too soon. The result of such whimsical expectations is increasing employee turnover or attrition rate. In short, if the boss is not helpful, employees find no reason or motive to stay. They need their immediate manager to be super helpful, at least in the initial stages when they are still growing accustomed to the culture. Otherwise, it feels pointless to contribute without getting help from the boss. 
Rigid work schedule
Employees leave their jobs when the work schedule starts to mess up their personal life. There remains no balance between how many hours they work and relax. It becomes difficult for them to have a cool mind. Without much-needed peace of mind, they cannot focus. When there's no focus at work, we all know what happens – mistakes and mishappenings! 
Bosses do not want mishaps at work. That will cost them millions of rupees, if not thousands, at a large scale. It will reduce customer satisfaction as well in the long run. So, employees already mess up their chances of staying long in the firm if their work schedules are rigid and their productivity dips. 
Employees feel like switching to a better company. Sometimes it is the best decision for everyone because of the mismatch in skill supply and demand. Otherwise, it's a big loss for the firm when a deserving employee quits. 
uKnowva makes every employee journey special with its HRMS. It streamlines talent acquisition to talent development, management, and engagement strategies. 
Poor communication with the boss
Bosses are busy creating impact and drawing more customers for the business. Employees start to feel neglected in the middle of this process. When they feel that the boss does not care, they leave. Nobody can stop them at that point. However, HRs try their best with the exit interviews. 
Once employees decide to leave, even those exit interviews are not that fruitful for those people. So, having direct and on-time communication with the boss is very important for employees. Otherwise, there is a delay in resolving conflicts or confusion. When the turnaround time to resolve conflict is more, employees do not know whom to trust. So, they have to leave eventually. At times, this decision is fast and quick – within 6-12 months of their joining. It is most likely when the work pressure is more, and there is nobody they feel like counting on in the firm. 
Feeling too much stress and pressure
Employees leave when they cannot handle work pressure early in the business. Bosses need to give them time to settle down. Employees need to know what is the culture of the company and how they can contribute more for its betterment. Bosses need to have open, progressive, and productive conversations with their team members or subordinates. It helps in the change management aspect of the business, facilitating a growth mindset gradually. However, if the employee is not ready for that kind of change within a given period, they will decide to disconnect. Most often, it is the primary response to the pressure, and employers see it in terms of resistance. When the employer does not understand the employee and continues to pressure them to be overachievers, employees decide to quit their team. 
No fun at work and feeling lonely
Working should not always be about work. Employees strongly dislike such a culture where there is no fun. When there is no fun and play at work, they feel lonely. After all, employees are investing 8-9 hours every day at work. They need breaks in the middle to release their stress and return to their desks or the field with more excitement. 
The environment at workplaces becomes dull when bosses are strict, poor communicators, and not allowing breaks in the middle. Such an environment makes it hard for everyone to connect beyond the professional level. Interpersonal relations are hard to grow in such a rigid work culture. 
Humans love to connect and need to socialise in order to be productive in the long run. So, employees leave when they do not feel that the company is providing them with the right process and platform to have fun and connect with others. 
Not able to use their skills and abilities
Today, employees need workflow automation to automate their daily and routine tasks, which are repetitive. Only then can they have time to learn new skills and implement the same for better business growth. When employees do not have such opportunities in the company, they leave. 
Repetitive tasks are boring and time-consuming at times. It makes everyday routine at work tiresome. Employees might start to feel bored and disconnected at work. They are unable to use their skills and capabilities to their full potential. When top talent and high-performing employees feel they are wasting their time in a company, they will quit their job. There will be no reason for them to stay except for monetary incentives. 
The Bottom Line
Employers need the right strategy to retain top talent. Otherwise, a few instances like the ones stated above make them quit the job. To avoid or prevent the scenario when employees leave their jobs early, it's time to use uKnowva HRMS. It will digitally transform each user's experience from the day of hire to the last day of working at the office or workplace.