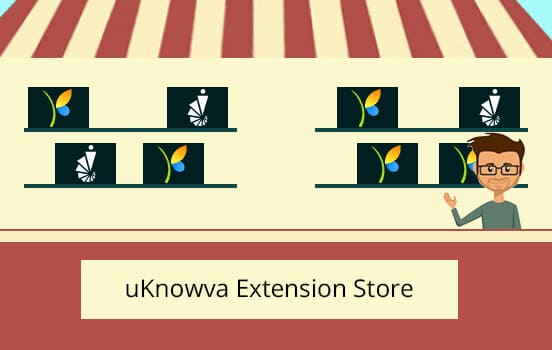 uKnowva has expanded its Extension Store with three new and innovative extensions by RippleHire.
RippleHire is a cloud-based hiring platform that was founded with the mission of enabling companies of all sizes to hire great talent effortlessly. Their goal is to make it easy for companies to lean on their workforce and make hiring top talent seem less of a monster than it really is.
The three products on uKnowva's Extension Store are as described below:
Employee Referrals:
This app helps in implementing an employee referral system at your workplace. It sets up an environment where employees can refer candidates, engage with them, and use their social networks to spread the word about openings. The admin can view metrics and analytics of the results yielded.
Internal Job Mobility:
Create and internal job board so that your organization is the first place that your employees look for a new job. Retain employees and nurture their talent to help your company grow. After all, why would you want to look outside when you have home grown talent?
Candidate Experience:
Give your candidates an awesome experience by showcasing your culture. Track your application sources, check duplication and process applications faster. Get more applications by giving candidates a mobile-optimized application to apply on.
All these apps are available now on the Extension Store and are ready to be customized for you. Visit the Store Now!