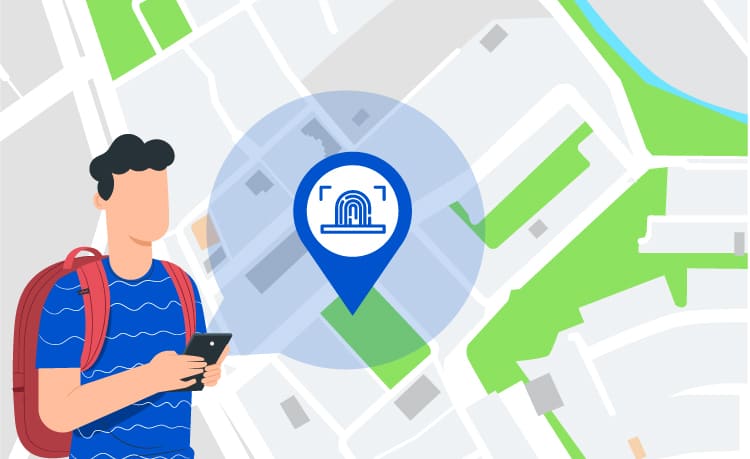 Being confronted by your boss for being late is not an ideal scenario an employee looks forward to. The most common way this situation is handled is by asking your buddy to punch in for you. That's the very definition of buddy punching!
How does buddy punch affect your Business?
There are substantial implications of buddy punching to a business. A chronically unpunctual employee will repeat the behaviour setting an unprofessional vibe in the organization. Further fostering the idea of time theft in the organization.
Frequent buddy punches will tantamount to a considerable loss to the business. No organization would want to lose money over time theft.
How to curb Buddy punching?
Geo-Fencing is the solution helping you create a virtual barricade. It curbs punching form geographical locations which are beyond the specified fence.
Gartner has defined geofencing as "creating a virtual boundary in which a device, individual or asset can be tracked and monitored or detected if the boundary is violated."
You get to decide how near employees need to be to clock in after their device places them within the defined perimeter.
How uKnowva Geo-Fencing works?
uKnowva geo-fencing works in tandem with the virtual biometric plugin. It uses the following points to identify and track employee attendance:
Identity:

Entering a unique user ID and password confirms the identity of the employee

Location:

The plugin picks up the location/IP of the device which helps to identify if the employee is in the office or at some other location.

Geo-Fencing:

If you punch in from only certain locations, your attendance shall be auto-approved.
It comes in handy especially for the organizations who have dynamic IPs.
To pin a location, you must define the latitude and longitude. Then you can mention the radius for specifying the vicinity of the location. The latitude, longitude, and radius will create a perimeter by defining a geo barrier or fence.
Thus, the employee can't clock in if they are far away from the office location nor can their buddy clock in for them. Flexibility for the HR manager to define multiple radii for the location allows having multiple active geo-fences.
Benefits of uKnowva Geo-Fencing:
Combat Buddy Punching
Create multiple geo-fence locations
Create Radial perimeters for fencing
Track employee clock in and clock outs
Efficient workforce management
Get uKnowva geo-fencing and save your business money today!