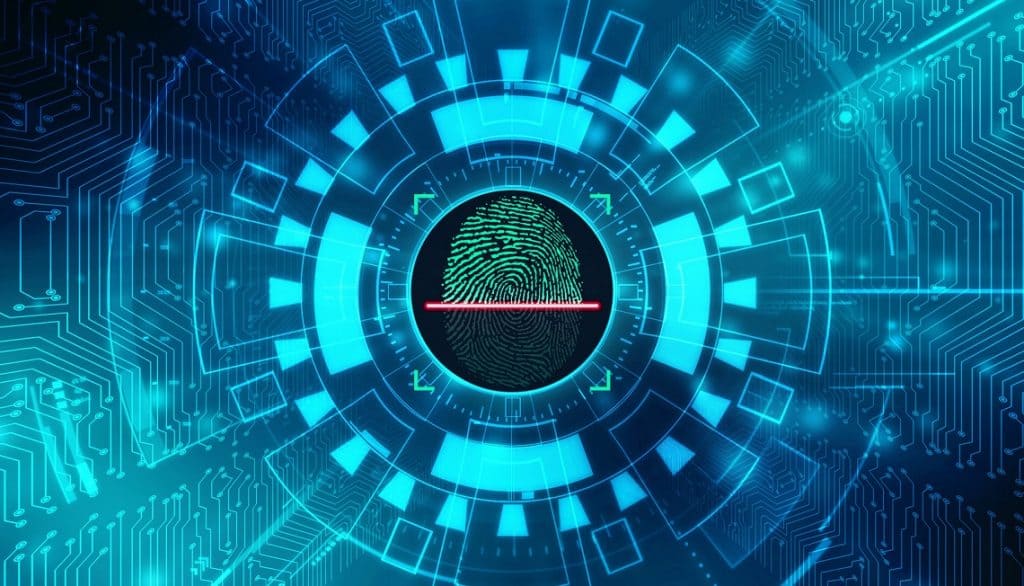 The use of biometric identification for workforce management is becoming more common by the day. As the second decade of the twenty-first century draws to a close, the majority of businesses are attempting to capitalise on new technology.
Biometric authentication uses specialised technology to scan a worker's face, fingerprints, or iris in order to verify their identification. Employees may use biometrics to log into computers, unlock doors, clock in and out, and access data stored in the cloud. 
With virtual biometric, companies can use face biometrics to authenticate the identification of workers working from home as part of their multi-factor user authentication. Physical presence checks are an important aspect of their session control.
Face recognition that works seamlessly with common cameras and can be set up without a lot of overhead or IT infrastructure investment has a wide range of usefulness and acceptability. Employee  detection, such as uKnowva's virtual biometric, ensures session management integrity without jeopardising security.
Virtual Biometric Stats and Changes Over The Years:
According to Spiceworks, 86 percent of businesses will utilise biometric identification for a variety of functions by 2020, including personnel management.
A few years ago, a typical smartphone user used fingerprints to verify the device's security.
You may use the phone to capture fingerprints and use them to unlock the device without having to memorise the PIN. Facial recognition replaces fingerprint technology in newer versions. You no longer need to touch the phone for it to operate. All you have to do is look at it from the correct perspective.
Biometrics are far more secure than passwords or PINs since they are difficult to hack. It's simple to steal passwords. Taking fingerprints, on the other hand, is impossible. Human fingerprints and faces are unique and cannot be hacked or stolen.
uKnowva HRMS offers a high end virtual biometric system that allows organisations to successfully record employee attendance with exact time. The punch-in portal requests your employees plan for the day and location. This allows a seamless attendance recording process that the employees and employers can both revisit.
The variety of benefits uKnowva's virtual biometric identification offers for workforce management is impressive. Let's look at a few of them.
Accurate Timekeeping
Many employers have faced inaccuracy in in/out clocking. Dealing with this issue has been stressful for managers and CEOs for decades, ranging from incorrect gadget use to cheating, this issue has only increased in post-COVID, REMOTE workforces. 
There isn't much space for error with the virtual biometric time and attendance option.
Workers may clock in and depart quickly without a supervisor checking to see whether everything went smoothly. Meanwhile, biometrics don't pose a security risk because fingerprint copies aren't saved on the terminals, making them inaccessible to potential hackers.
 Virtual biometric scans can help you say goodbye to erroneous clocking, allowing you to track employee hours down to the second. Biometrics helps to reduce payroll mistakes. Employers don't overpay, and employees are not underpaid, making it a win-win situation.
Complete Access Control
Biometrics can help you improve the security of your workplace by limiting access to those who fail the scan. Easier security management implies less investment on additional people .
Biometrics can also be used to limit employee access to restricted locations. You can control who gets through and who doesn't by allowing only higher authorised employees to particular data. This is particularly handy in offices where confidentiality is key. While you won't be able to prevent them from entering the servers, you may ensure that they don't use particular areas without permission.
As a result of this method of limited access, there is a significant reduction in paperwork, online information clusters and a reduction in errors.
Meanwhile, the issue of "buddy clocking" is no longer an issue.
These technologies can aid in the prevention of mistakes, fraud, and security issues.
A competitive edge
Despite the fact that biometric identification is present and thriving in workplaces, some businesses opt to save money by avoiding new technology. 
As a result, biometric terminals can help you gain a competitive edge. You can seem desirable to top-notch professionals for hire by employing biometric authentication. It not only attracts clients who are seeking technologically-savvy firms, but it also attracts clients who are looking for technologically-savvy organisations.
Businesses who use this personnel management technology improve their efficiency, while those that don't fall behind.
Ultimate Time Saver
One of the most significant advantages of implementing virtual biometric technology for labour management is the amount of time it saves. You may include identification into a variety of tasks that your personnel complete on a regular basis.
This technology may be accessed immediately through mobile devices and applications. Employees may use a time management software to scan their fingerprints, eyes, and faces. Because it may be done "on the go," this can save time on clocking in and out.
Consider how much time your employees would save if they didn't have to queue to use the clocking machine.
Typing a password takes much more time than scanning fingerprints or faces. If you save 30 seconds for each employee every day, imagine how much time you can save in a month. Since time is money, biometric identification is highly cost-efficient.
Conclusion:
To summarise, the use of virtual biometric identification in workforce management by uKnowva HRMS is gaining traction. It may boost employee and client happiness while also increasing security and saving time. You may get a competitive advantage and streamline your work process by utilising the newest biometric technology.