The upheaval caused by the worldwide epidemic redefines the corporate environment and welcomes a hybrid work culture. After nearly two years of commuting between offices and remote locations, HR specialists continue to study tips on thriving corporate culture under a hybrid work paradigm. 
According to several studies, company culture is a crucial driver of returns on investment and sales. A positive workplace culture enhances employee concentration and performance. As a result of the changes in how, when, and where we work, businesses adjust their culture and conform to these novel situations successfully. Let's see how uKnowva HRMS is the enabler of the building blocks of a future workplace where hybrid work culture is the new normal.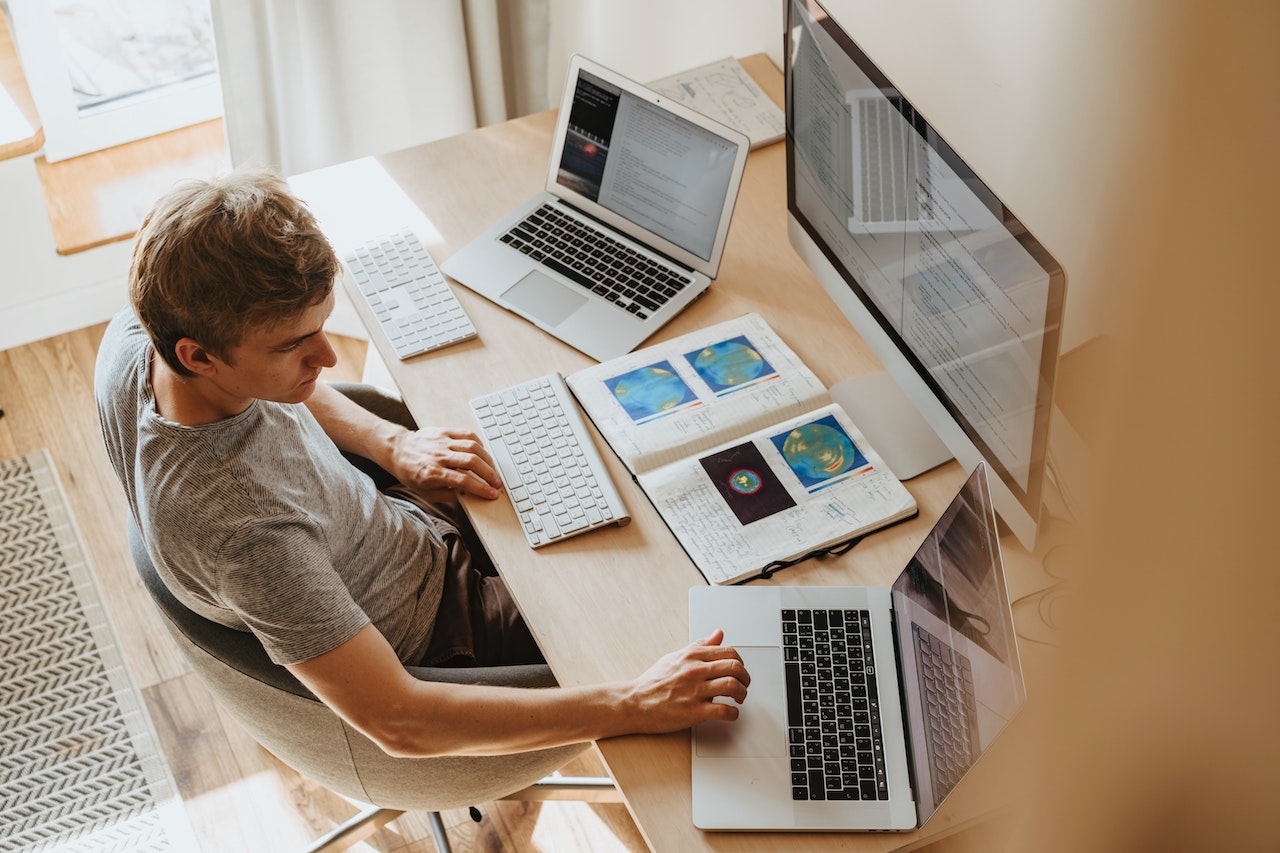 Why Is Company Culture Important In A Hybrid Work Culture?
An established set of behaviours inside a group to guarantee the expansion and success of the business is one approach to conceptualising company culture. A company's culture offers a framework for behaving at work and building connections with people that support and reinforce these behaviours. Therefore, fostering closeness among team members in a way that develops trust, a sense of connectivity, and a sense of shared purpose is essential to the operation of every business.
The manner in which connections are made and team cohesiveness is preserved in a flexible hybrid model is distinctive. In a hybrid relationship model, the focus is placed on more personal liberty within the context of the collective and its goals. The value of connection—virtual or otherwise—is reinterpreted to increase people's independence while preserving productivity and performance at work. 
uKnowva HRMS provides the same with its social intranet, ESS portal, and highly interactive instance. The complete suite enables high-level workflow automation from day one to the last. But when you explore the building blocks of modern hybrid workplaces, you will understand the importance of our HRMS better. 
Building Blocks Of The Hybrid Work Culture:
Customisable of smart devices and tools
Bring your own device (BYOD) flexibility is one of the new norms in the industry when we talk about smart devices. uKnowva HRMs provides that provision to the new-gen workers and teams. 
The tool and its instance are fully customisable and scalable. So, super HR admins can implement their uKnowva HRMS instance as per the internal branding and colour-codings. Employees would recall the brand image, value, and message delivered across the board faster than before by using the tool daily. 
Most businesses have traditionally taken a position somewhere in the centre. Still, in addition to lockdown-induced home working, others have moved toward a flexible or BYOD model to use the corporate and personal equipment they need. Leading companies are more likely to provide a limited selection of the best-in-class services and devices with a well-defined BYOD procedure and set of rules.
Also Read: The Future of Work in India
uKnowva HRMS, for example, is the perfect solution for companies wanting to execute a hybrid work culture. This tool allows employees to work remotely as well as from offices. It has 100+ plugins and integration features with third-party apps and tools. This utility makes this tool the best BYOD solution to explore hybrid culture like never before.
Anywhere accessible apps and software
Again, the possible range is broad, from complete IT control to staff members being able to download any programme on their own. Although certain industries are more strictly constrained by legal or compliance requirements, most businesses opt to provide a certain amount of flexibility or choice. 
Working remotely also requires rethinking certain formerly routine actions, such as printing and capturing screenshots. The hybrid work culture increases IT complexity by requiring it to provide users with a user-friendly experience while upholding enterprise security and confidentiality. 
Leading companies provide their staff with managed tools and technologies with a simple, quick process. With uKnowva, their intervention in the hybrid and asynchronous work market is easily sustainable. It drives more business profits as expected with these apps and software that are easy to implement: from anywhere, at any time, and at an affordable cost. 
Stringent cloud-security
The demand for a higher degree of connection security and protection is also driven by the seamless experience across various devices that today's customers and workers expect. uKnowva HRMS offers 4-level cloud security for its staff members and other clientele setting up their uKnowva instance. 
This cloud security is important for smoother, faster, and more secure implementation and migration of businesses over the cloud. It removes the dependency on paperwork or complicated excel workbooks for teams across borders or countries. 
With tighter security, teams can be transparent and achieve deliverables on time. The project cost must be under strict surveillance using security tools without introducing micromanagement. This builds a self-reliant and motivated workforce. So, team leaders don't have to continuously monitor or school their staff members. Instead, they work better without getting scared of data theft or mismanaging data warehouses.
Equity between remote and in-person employees
When workers are dispersed, it's far too simple to neglect individuals who don't interact with management in person as often. Successful hybrid work culture leaders ensure that everyone is allowed to work on projects and get promoted. They maintain tabs on everyone to ensure nobody is left behind.
Also Read: Why Employees Demand Remote Working Flexibility?
These executives are also aware of the injustice frequently experienced by workers whose positions do not allow them to work remotely. uKnowva HRMS offers a suggestion box and an online ticketing system. Using that, employees raise concerns on time. On the other hand, the customer success team helps resolve those issues before matters are out of control. This saves brands from a bad reputation and provides employees with the same experiences at every touchpoint. 
Conclusion
We've all discovered how draining it is to always be in the dark over the past few years. So, employers must be clear and consistent as we transition to this new norm of hybrid work culture norms. 
This affects employees' well-being, productivity and engagement rates within the team or company. To increase your employee engagement and retention scores, it's best to consider the above-mentioned building blocks. uKnowva HRMS already has the right equipment or features to help build a future workplace. 
Contact us for a demo to know these features in detail.