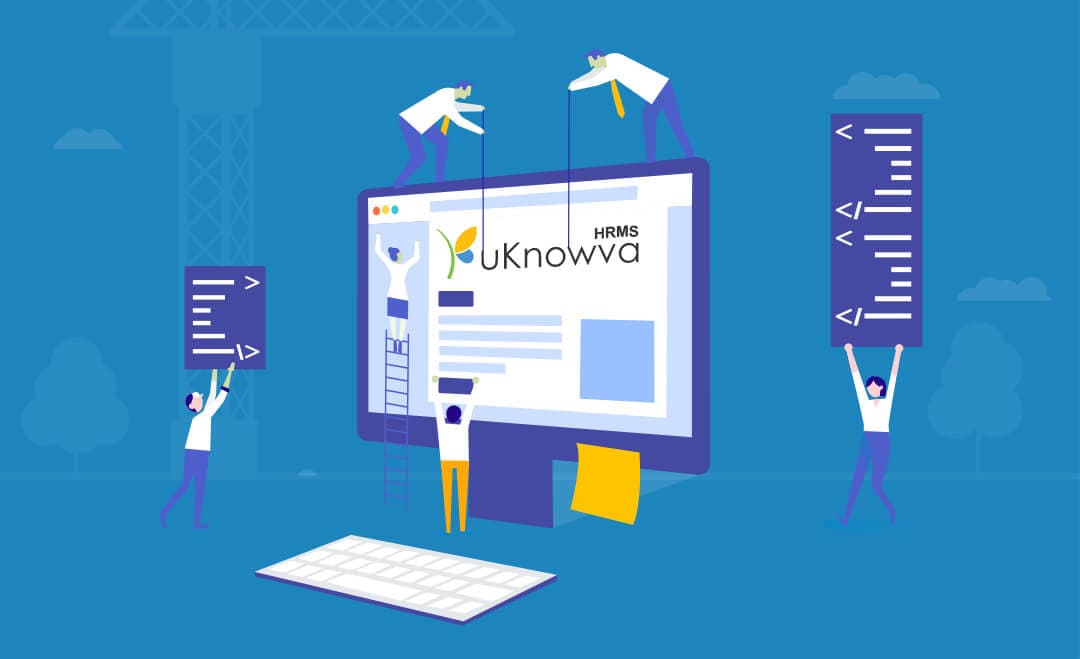 Organizations can avail a wide range of benefits by upgrading their workforce management system on a regular basis. Modern automated systems keep getting updated frequently and have significant advantages which can allow a company to save resources. The main perks of using uKnowva's advanced workforce management system as compared to traditional systems are given below:
Automated Payroll Management:
Most of the companies spend significant resources for paying salary to their employees. While some of these organizations assign teams or departments to calculate and generate the payroll, others outsource this function to other companies. uKnowva's HRMS has an Auto Salary function which automates the entire payroll process and saves a considerable amount of time and resources. While traditional methods take 7 to 10 days for generating payroll of employees, companies can now achieve the same within a few hours. Despite being extremely easy to use, this function is highly secure and cannot be misused by any outsider. It requires a 2-way SSL certificate along with 2-factor authentication to be completed before any payment is made.
Instant Chat:
In the midst of this competitive business environment, effective internal communication is extremely important to any organisation. According to the recent research, people have started preferring instant messengers more than the phone calls and SMS. They feel it is the most effective and quickest way to communicate. uKnowva's Messenger is a communication platform where employees can chat one-on-one or create groups with colleagues who share a common interest or an objective. This messenger can be used on all the devices. It ensures rapid flow of information and reduces the email clutter by 70%. Employees can quickly exchange information, files, documents, images, and videos on this secure platform. Moreover, they can customize the look and feel of the messenger according to their requirements to get the best user experience.
Recruitment Engine:
The recruitment process is often a tedious and expensive task and managing it requires considerable resources. Using uKnowva's Recruitment Engine, companies can automate the execution and management of their recruitment processes. Recruitment engine takes care of the whole recruitment process from job posting till on-boarding of an employee. One can define various salary structures and create offer letters on a single click. It is a centralized repository where HRs can track the statuses of all the candidates. HRs can share the listed jobs through social media, emails and also update the same on the company's careers section. It minimizes the time spent on entire recruitment cycle which in turn reduces the administrative and financial burden of the companies.
Corporate Social Intranet:
Collaboration is one of the key factors which contributes to the success of any organizations. Traditionally, organizations have tried to connect their workforce with conferences, discussions and similar methods attempting to increase communication between employees. uKnowva's HRMS integrated with Social Intranet allows employees across different departments to communicate easily. Employees can use the platform for posting announcements, news, sending messages, engaging in discussions, and indulge in various activities which allows them to communicate fluently. This also results in higher employee engagement while working on different projects as they no longer need to communicate using emails and can easily contact each other through messenger.
Time and attendance tracking with Virtual Biometric:
In general cases, it can be peculiar to track the attendance of employees through registers or excel sheet data from biometric machines. However, the advanced human resource management system (HRMS) by uKnowva tracks and compiles the attendance of employees efficiently. Although it is nearly impossible to evaluate the on-field employees' working hours using traditional methods, it can be easily done using advanced HRMS system by uKnowva. Employees can log in to the platform from anywhere through the virtual biometric facility. The GPS tracking system, records the location of employees during work. The ability to work from anywhere enables employees to report directly to the field instead of coming to the office for attendance. HRs find these attendance systems extremely feasible and familiar while using them.