Employees have gone through drastic transitions in their traditional work styles during the pandemic. They now contemplate working at companies where their inputs matter the most. 
The COVID-19 situation across the country has helped them realise that salary is not the only driving factor for them to work.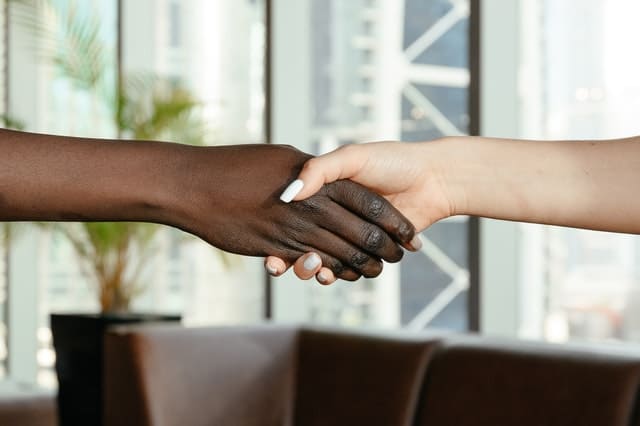 On the flip side, HRs and managers too have started coming up with employee recognition ideas to understand the core value of employee recognition. 
For example, if an employee is duly rewarded and appreciated, firstly, they would connect with the management at a deeper level. Later, the recognition program influences top-performers to stick to their job roles instead of shifting their company. 
In this blog, such factors to analyse the value of employee recognition are discussed in detail. 
5 Factors For Analysing Value of Employee Recognition During A Pandemic
Improved employee motivation:
Disengaged and demotivated employees in a large firm cost $550 billion a year. Such stats automatically compel managers to rethink their employee engagement and motivation programs. 
For this reason, employee recognition software – uKnowva has gained core importance during the pandemic. 
Using this tool, team members connect with each other transparently. They are eligible to share their honest opinions via polls, surveys, chat boxes, or notice boards. 
Managers observe it all on the tool because it ensures that employees are showing up to work. Additionally, they directly reply to their team members' posts, polls, and surveys to solve issues within a click or two. 
A Blueboard study also showed that 40% of their employees felt motivated to stay in the company for this particular reason. 
Their morale and want to stay in the firm boosted. That's when managers replied to their queries online on time. As a result, their user and team engagement increased by 60% to 70%.
Increased sense of belonging and appreciation:
During the pandemic, many employees diverted from the company's vision due to limited physical connection. But it also allowed team members and HRs to change their perception of bringing inclusion in the company culture.
So, the employee recognition program includes formulating to boost employee appreciation and sense of belonging. With small gestures like wishing employees on their work anniversaries and birthdays on Social Intranet, employees appreciate the company's efforts more.
That's where virtual team-building activities also improve employees' attitudes toward the company culture. For example, receiving impromptu mentions on the Social Intranet can be welcoming for demotivated employees working in isolation.
This continued practice from HRs and hiring managers offer better employee experience to the workers: remote or otherwise. In addition, they have a positive perspective for their workplace changes with simple employee recognition ideas listed above. 
Enhanced likelihood of employees to stay:
When a company loses a good employee, it invests about 150% more to hire a replacement. That is why retaining employees is a core factor that describes the value of employee recognition to employers. 
Because of this factor, we can surmise that employee retention and employee recognition have a direct connection. Without receiving timely appreciation or recognition, an employee will feel disconnected from the team. 
They will start showing less interest in delivering work on time. That is the misalignment of employees with their organisational goals, which later compels them to leave the company. 
But when employees indulge in regular wellbeing activities, at least 60-65% of employees would not think of shifting companies. This score improves even more when using the uKnowva HRMS instance. 
For instance, if an employee rates their performance against their predefined KPIs in the system, they know they deserve the upcoming recognition. This practice builds integrity and a sense of responsibility for achieving their professional goals during their tenure. 
At times, these targets can be challenging. But when they know the result will be fruitful with generous rewards, that thought alone motivates them to stay longer. 
Smoother and respectful communication between peers at any level:
Employees, especially when working alone from their homes, need to socialise. Digital interactions can improve their mood, empower them to talk, share opinions, and bring ground-breaking changes to the organisation. 
Then if they are rewarded accurate recognition, that's a plus point. There could not be a better place for them to work if they get applauded by the entire team for their efforts. 
This happens only when the company culture promotes clear-cut communication through fast, easy-to-use, and intuitive interfaces. Besides that, new and existing employees can use employee recognition software to directly stay in contact with each other. 
This depicts a level of trust as there is no ego from any person in the organisation to solve complex business issues promptly. Furthermore, executing this strategy helps HRs to train and develop their employees to think like the firm's true brand ambassador. 
Because loyalists would not leave the organisation amidst the pandemic situation. Instead, they develop thought-provoking ideas to streamline their activities and work on new challenges. This results in enhanced employee productivity and a calmer mindset while tackling tougher projects expecting a timely delivery.
A favoured workplace for employees:
A workplace should be the favourite place for an employee to empower and engage. That's because they spend 8-10 hours every day there. And if the company is not fun to work, they will become demotivated. 
What makes a company favourable and loveable, so employees keep turning to work on time, is how managers treat their employees. The company culture should be strong, robust, boost DEIB factors, and be wholesome. 
An employee recognition program assists HRs in carrying forward a stronger company culture during and after the pandemic. 
With its tomorrow-ready features like the flexibility to log in/log out, 100+ add-ons, catchy news feed, the value of employee recognition only increases. Because then employees build better team connections even while working remotely too. 
Plus, automating their boring and lengthy tasks would mean they focus on more interesting tasks at work. That's one deciding factor making their workplace favourable enough to extend their expected tenure.
Conclusion:
The value of employee recognition is recognised amongst the 5 factors narrated in the blog post above. These points show that employee engagement, retention, and company culture closely define how well these people are recognised in a firm.
When employees are regularly nurtured, appreciated, respected, and listened to, they want to stay longer in a firm. Multiple studies already conclude that statistics.