Introduction
In the digital age, where convenience and efficiency are paramount, employee self-service portals have emerged as indispensable tools for organisations and their workforce. These portals empower employees with a wide range of capabilities, streamlining administrative tasks and enhancing overall workplace satisfaction. In this article, we'll explore the top 15 employee self-service portals benefits, shedding light on how they revolutionise how employees interact with their organisations.
Employee self-service portals serve as a one-stop destination for all crucial information. From company policies to HR announcements, employees can access the information they need swiftly and conveniently.
Let's skip the post?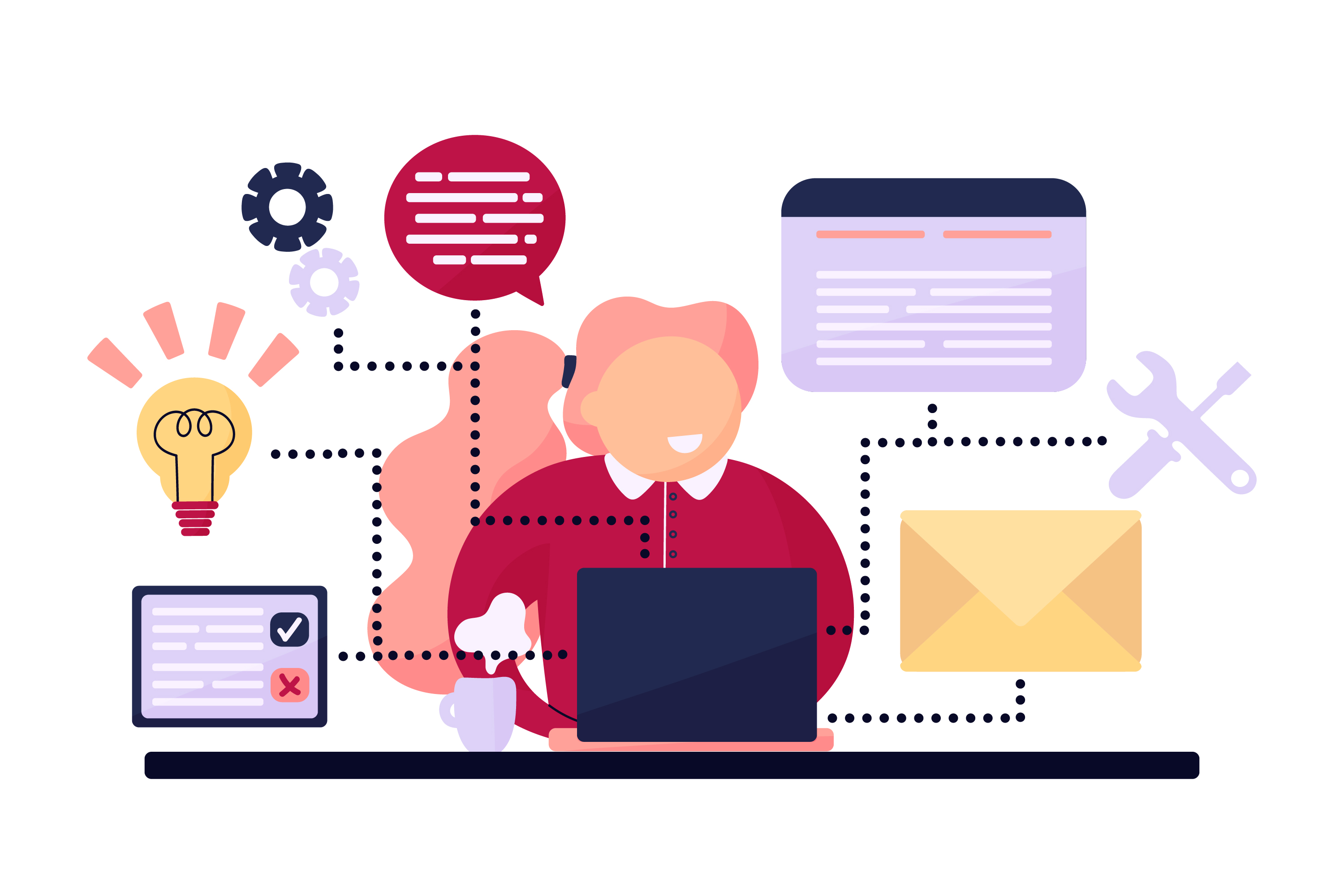 13 Core Benefits of Employee Self-Serving Portals in India
Enhanced Communication
These portals facilitate two-way communication, allowing employees to reach out to their HR department or managers easily. Questions, concerns, and feedback can be shared with just a few clicks.
Our social intranet is one such option here if we talk about seamless communication portals. Employees see who is active on the portal and what are the latest changes happening in the organisation at the click of a button. 
They can create polls, surveys, discussion forums, and chat away with a purpose on group and private chats. They can connect with the concerned person themselves and need nobody's help to find their way around on the intranet to communicate and collaborate. 
Effortless Leave Management
Requesting time off has never been easier. With self-service portals, employees can submit leave requests, track their balance, and receive approvals promptly.
uKnowva is one such portal offering a seamless leave management system. For HRs, it helps to form a policy or rule-based system of leaves to project on the portal. For employees, it is easy to check their balances and plan their holidays. In short, every user is completing their use of leave and attendance management without depending on the other, saving a lot of time to focus on more productive tasks and a healthy work-life balance. 
Personalised Benefits Management
Employees can customise their benefits packages based on their individual needs. This personalisation ensures that employees receive benefits that truly matter to them.
Salary and Compensation Transparency
No more guessing games. Self-service portals provide employees with transparent access to salary details, tax information, and compensation history. Employees get instant notification of their salary slips once the salary has been credited to their respective bank accounts. HR doesn't need to follow up with each employee to confirm the pay slip. They can simply upload these slips in bulk, and each dedicated employee gets a notification for their pay slip instantly. 
Time and Attendance Tracking
Keeping track of work hours and attendance is a breeze with these portals. Employees can log their hours, view attendance records, and address discrepancies effortlessly.
Training and Development Opportunities
Access to training materials and development programs empowers employees to take charge of tasks at hand and complete complex projects with limited supervision. Learning resources are just a click away when they use uKnowva's self-serving portal and eLMS features to upload, consume, edit, store, and manage new and refreshed learning courses. 
Performance Evaluation
Self-assessment and performance reviews can be completed through the portal, allowing employees to actively participate in their performance evaluations. Now, our HRMS software offers an AI Suggest tool to help reporting managers with performance evaluation. It helps new-age and first-time managers complete the template with KRAs and core competencies, along with the weights given to each task according to the industry's set benchmarks. Reporting managers can change those later as per their understanding of the competencies of each team member. 
Expense Management Made Easy
Submitting expenses and tracking reimbursements is simplified on our human resource management system. Digital receipts and expense reports can be managed with utmost convenience. 
This makes employees self-reliant as they do not chase HR to upload their bills and get approval. The entire billing and reimbursement system works on the previously set policy. If the employee is eligible for the reimbursement, it will get automatic approval from HR without having to go on multiple rounds of follow-ups.
Employee Feedback and Surveys
Organisations can gather valuable feedback through surveys and questionnaires, making addressing employee concerns easier and improving workplace satisfaction.
Document Access and Management
Important documents, such as contracts and company policies, are readily accessible through the portal, reducing the need for physical paperwork.
Security and Privacy
Employee data is safeguarded with robust security measures. Access is restricted based on roles, ensuring the privacy of sensitive information.
In fact, uKnowva is already GDPR compliant. It will automatically follow DPDP Act 2023 guidelines to ensure that each user's data is there on the backend for a limited period, and the purpose is also clearly defined for the data to be used and processed within the organisation or the portal with safety. 
Green Initiatives and Sustainability
By reducing the need for paper-based processes, self-service portals contribute to eco-friendliness and sustainability initiatives within organisations.
Global Accessibility
For organisations with a global footprint, these portals ensure that employees worldwide can access essential information and services, fostering a sense of inclusion.
Conclusion
Employee self-service portals benefits are plenty. Most of them are listed above for you to think over and switch to uKnowva today for a smarter work-life balance. 
Self-serving portals like ours empower employees, streamline processes, and provide a more efficient and satisfying workplace experience. As organisations continue to embrace digital transformation, these portals are set to play an increasingly pivotal role in shaping the future of work.
FAQs
Q1: How do employee self-service portals benefit HR departments?
Employee self-service portals ease the administrative burden on HR departments by enabling employees to independently manage tasks like leave requests and benefits selections. This frees up HR professionals to focus on strategic initiatives and employee engagement.
Q2: Are self-service portals secure?
Yes, self-service portals prioritise security and privacy. They often employ multi-factor authentication and role-based access control to keep sensitive information confidential.
Q3: Can self-service portals be accessed on mobile devices?
Absolutely! Most modern self-service portals are mobile-responsive, allowing employees to access them conveniently from smartphones and tablets.
Q4: How do self-service portals contribute to sustainability?
Self-service portals help organisations reduce their environmental footprint by reducing reliance on paper-based processes, aligning with green initiatives, and promoting sustainability.
Q5: Can employees update their personal information through these portals?
Yes, employees can typically update their personal information, such as contact details and emergency contacts, through self-service portals, ensuring that the company database remains up-to-date.