In any organisation, the human resources division is a necessary component. HR experts with the necessary HR skills are always in demand by businesses. Thus it is important for you to read about the functions of human resource management software. 
This blog post will teach you exactly that in pointers with explanations. Once you get the right definition of the HRM software and its functions, you will know if your HR career is on the right track. 
If not, there is always scope to improve with your existing knowledge and HR skills. What is more important is that you can learn about the involvement of AI in HR as you read this blog post. Then, you can recommend your firm to incorporate the best HRM software in the market. 
Doing so helps to streamline all the core HRM functions in less time. You get more work done within a stringent deadline. Every worker in your team would be more effective than expected if you start using AI technologies as the ultimate source of virtual assistance. 
Without further delay, let's start the topic and help you educate yourself on the core functions of human resource management software like uKnowva.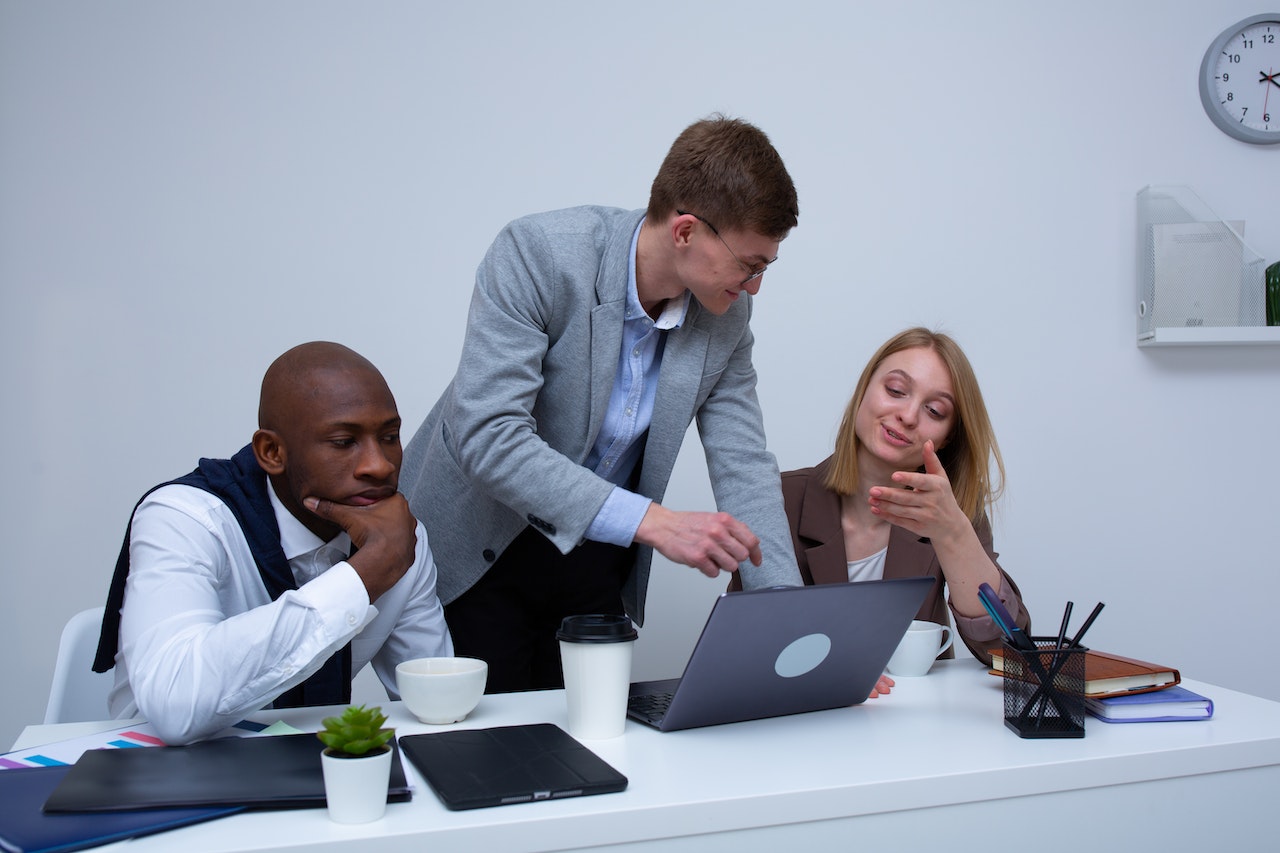 What Is Human Resource Management (HRM)?
Human resource management is a transparent method of workforce management that seeks to achieve competitive advantage through the strategic deployment of an exceptionally talented workforce. 
In simpler words, HRM is the core pillar of the driving force of workplace productivity. It helps to streamline, structure, and standardise the core processes in the firm. The core human resources policies help redefine and reset the culture as and when the demands arise. 
People of today's generation want different things from a single enterprise. How will the HR team make it possible? If that's not catered on time, it will be challenging to bring people on the same page. Then, it becomes more difficult for everyone to work together towards common goals and milestones. 
Hence, human resource management has to be in line with the senior management and employees. It is a tough job but not impossible to smoothen the rough edges. To do so, employers need to understand their employees' needs and vice-versa. 
HR professionals bridge this gap between management and employees every day. They take the help of smart HRM software and get their daily mundane tasks done in a timely manner. 
So let's figure out further how functions of human resource management help make an organisation the best place to work.
8 Core Functions of Human Resource Management To Focus On:
1) Planning for employees required over a period of time to fill talent gaps
Knowing the company's future needs with respect to talent is HR's main responsibility. Understanding this will influence hiring, selection, executive execution, learning and development, and all other HRM functions.
2) Recruiting the right people to take the culture forward 
Recruiting new employees and choosing the most qualified candidates for open positions is part of HR's second function. When a company's branding is set right, the recruitment process becomes faster. But usually, the internal and external reputation wavers. So, HR personnel follow a process to streamline and automate the hiring and recruitment process. 
It becomes a viable option only if there is a cost-effective, easy-to-use, and intelligent HRM tool in the organisation. An applicant tracking system can help HR people recruit better after filtering out unfit candidates. 
It also tracks the total application received, sends out automated follow up emails, and checks how many are finding it easy to fill the entire application. HR people get to know if their recruitment process is successful. If not, they keep refining with the tool's help of such intelligent insights. 
3) Keeping performance management transparent, simple, and receptive
To maintain productivity and engagement among employees, performance management is crucial. Clear goal-setting, effective leadership, and positive feedback are all components of effective performance management. 
uKnowva's HRMS already has a comprehensive performance management system (PMS). It incorporates tools for 360-degree feedback, in which the employee's performance is assessed by peers, superiors, subordinates, and even clients. 
Additionally, performance management can be used to bridge the talent gap between your current workforce and your future workforce. The interface of this PMS is easy to use and accessible across all smart devices. 
So managers never miss important updates on which employee to review next for the upcoming performance appraisal and reward. 
4) Develop your talent's digital skills before the demand arises
One of the fundamental roles of HRM is to give representatives the tools they need to develop the skills they will need in the future. Every organisation recognises the importance of reskilling its workforce. The HR division's crucial role is to guide these efforts in the right direction.
Also Read: How An HRMS Software Like uKnowva Drives Better Employee Experience?
5) Execute the succession planning module effectively from day one
Career planning, guidance, and growth for employees are important duties of a human resource manager. Helping employees understand how their goals fit the company's goals encourages engagement and increases employee retention.
That's why the core functions of human resource management involve mapping resources. The intelligent reports at the backend of the uKnowva HRMS help execute that. The reports highlight stats like:
Top performing employees

Punctual employees

Most engaging employee

Most deserving employee

Most skilful employee
The list can go on. What matters here is that the human resource manager gets to understand this concept from day one. So it will be easier for them to develop and engage talent with fair practices on the move. 
Also Read: How To Initiate Succession Planning In HRM?
6) Help everyone access the right information from the advanced repository
Sharing information with employees, such as through a newsletter to keep everyone informed of the most recent developments, is one of the key duties of human resource management. 
It also covers safety protocols, layoff notices, mergers, acquisitions, and any other significant event affecting employees. Building and maintaining support and implementing organisational change depend on sharing accurate, precise, and ideal information.
HR managers can distribute the right information to everyone through the employee self-serving portal. uKnowva HRMS is already one of those tools. It has an advanced document repository. So everyone in the organisation can access the information without depending on the other person.
However, super admins have the right to revoke the access as and when deemed fit or necessary. 
7) Make sure to give the right benefits to employees and eliminate discrimination
HR managers have to treat their employees right from day one. They cannot or must not indulge in unfair practices. The HRMS tool helps them give the right benefits to employees, irrespective of their workload or working hours/styles. 
The employee benefits and compensation is decided early on with the job roles and designation. The same is visible in the human resources management software. So human resource managers can allocate the right rewards, appraisals, and bonuses to their employees without sounding like they are favouring them. 
The system helps roll out the company and HR policy to everyone. So employees know what kind of benefits they unlock when they cross certain levels of milestones. Otherwise, they can discuss these benefits early on with their immediate reporting manager or supervisor. 
That way, there will be no confusion about employee benefits to unlock as per each department or functional unit. 
8) Make sure that exit management and offboarding activities are easy to execute
Other core functions of human resource management include making sure of the offboarding activities to create a positive impact later on. It can only happen when the entire process is streamlined and automated. At least, there must be transparency regarding the exit and stay interviews.
Human resource managers can churn out real analysis from the exit/stay interviews. This data helps them refine the culture for the next and remaining batch of employees. 
uKnowva allows managers to store multiple templates of the exit and stay interviews. The process is simple and helps clear all pending dues from the departing employee's end. That way, there is a limited or security breach in the system. That's because as soon as the employee leaves, the G-suite integration helps to deactivate their IDs too. 
Conclusion
An organisation that is well-organised and has a long way to go is one with clearly defined functions of human resource management. But your organisation would not have to wait long if they decide to do uKnowva. Our tool is cost effective, easy to optimise, and used for the long run; it is scalable and helps your team grow without worrying about the complexity of tasks.