Introduction
One question looms in the ever-evolving human resources landscape: "How can HR software improve employee performance?" 
Today, we delve deep into this critical topic, exploring the multifaceted ways in which HR software is transforming the workplace. From boosting efficiency to enhancing engagement, this article explores the significant impact of HR software on employee performance.
Want to skip the post?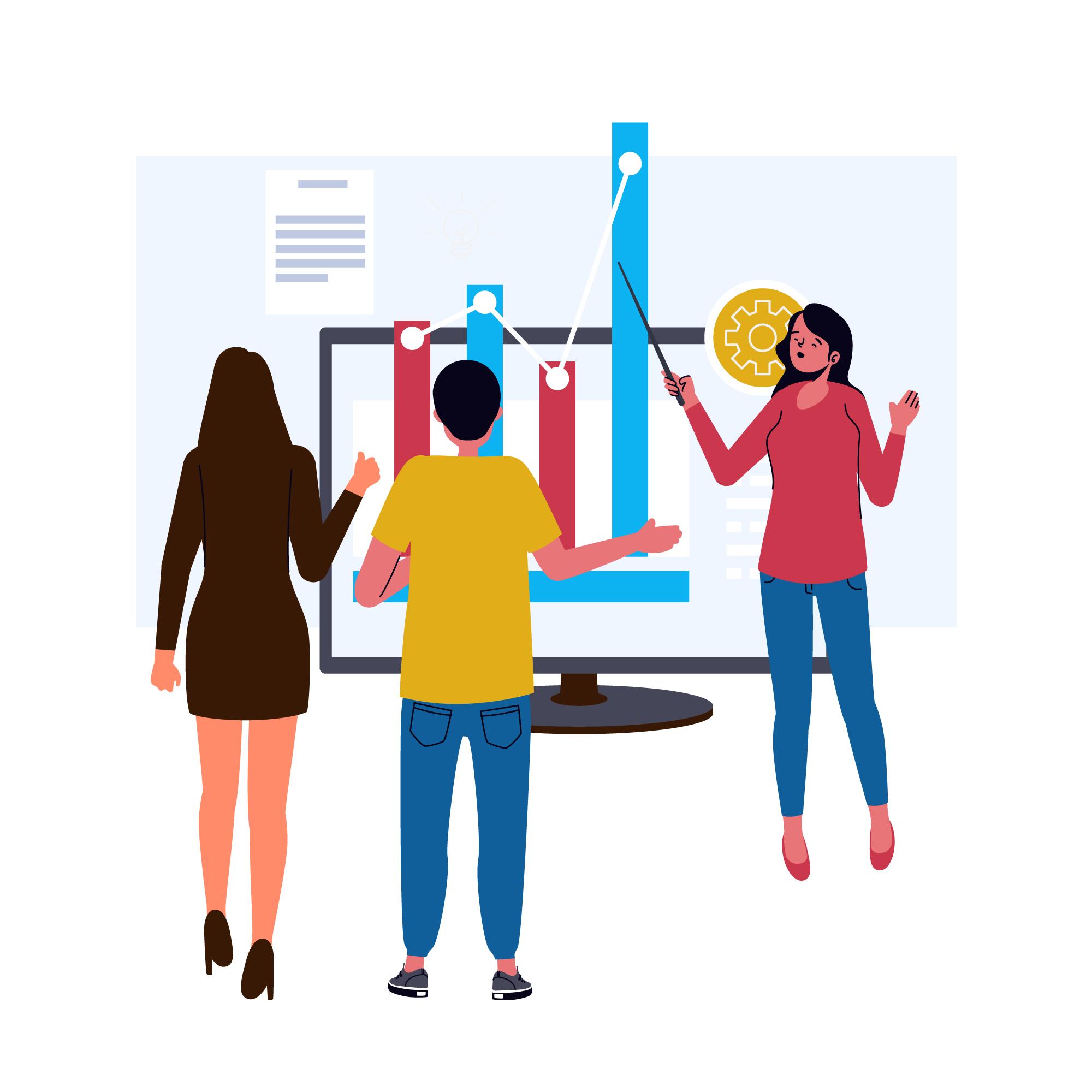 5 Ways for HR software to Improve Employee Performance
Set clear goals and allow employees to fix those according to their calibre
Employees need to be clear about how many goals they can achieve in a given time. They need to constantly draw a self-analysis of their performances. By fixing the goals and their KRAs for the next quarter, they can stay true to their commitments toward their job designation and the role they've signed up for. 
They can discuss their KRAs with their reporting managers and ask for revisions if there is not enough clarity. The more the reporting manager, business head, and team members discuss the KRAs, the easier it is to set the right goals for the entire team.
The smart HRMS software keeps record of the KRAs to change and revise. This maintains the transparency every team member and reporting managers need to have among themselves. 
Have a balanced scorecard in place to rate the performance on time
It's essential to have a structured approach to rate performance on time. The integration of HRMS software streamlines this process by automating performance evaluation, ensuring accuracy with the balanced scorecards, and saving valuable time for both employees and managers.
Set timely triggers on the system so everyone rate the performances dedicatedly
Timely performance assessment is crucial for continuous improvement. HRMS software allows organizations to set automated triggers, ensuring that performance evaluations are conducted promptly. These triggers help maintain a consistent and efficient performance rating process, fostering a culture of accountability and transparency.
Business heads can rate the entire team to normalise the performance score 
Normalizing performance scores across teams is vital for fair evaluations. With our human resource management software in India, business heads can efficiently assess and rate their entire teams, fostering a more equitable and consistent evaluation process. This functionality promotes collaboration and aligns employee goals with organisational objectives.
The HR software can be flexible and configurable for adjusting to the performance metrics
Every organisation has unique performance metrics and goals. Our HR management software offers flexibility and configurability, allowing businesses to tailor performance evaluation criteria to their specific needs. This adaptability ensures that the software seamlessly aligns with evolving performance management strategies, maximizing its effectiveness.
Conclusion
In essence, HRMS software has become an indispensable tool for modern businesses, streamlining performance evaluation, enhancing fairness, and providing the agility needed to thrive in today's competitive landscape. Its impact on organisational success and employee satisfaction cannot be overstated, making it a crucial investment for businesses of all sizes and industries.
FAQs
Q: Can HR software help improve employee performance?
A: Absolutely. HR software optimises various HR processes, leading to better hiring, onboarding, performance tracking, and engagement, all contributing to improved employee performance.
Q: Is HR software suitable for small businesses?
A: Yes, many HR software solutions cater to the needs of small businesses, offering scalable options that grow with the organization.
Q: How can HR software support remote work?
A: HR software provides remote access to essential HR functions and communication tools, ensuring remote employees perform at their best.
Q: How does HRMS software help ensure timely performance evaluations?
HRMS software incorporates timely triggers that automate the performance evaluation process. These triggers prompt managers and employees to conduct evaluations on schedule, saving time and fostering a culture of accountability.
Q: Can performance metrics be customised with uKnowva, and why is this important?
Yes, uKnowva's software offers flexibility and configurability, allowing organisations to customise performance metrics to their specific needs. This customisation is crucial as it ensures that the software remains relevant and adaptable to evolving performance management strategies and goals.