Introduction
Are you a human resource manager aiming to drive ROI from mobile-enabled HRMS software? If so, you're in the right place. In this article, we will navigate the landscape of mobile-enabled HRMS software, exploring its advantages, strategies for implementation, and how it can transform your HR processes. So, let's embark on this journey together.
Want to skip the content?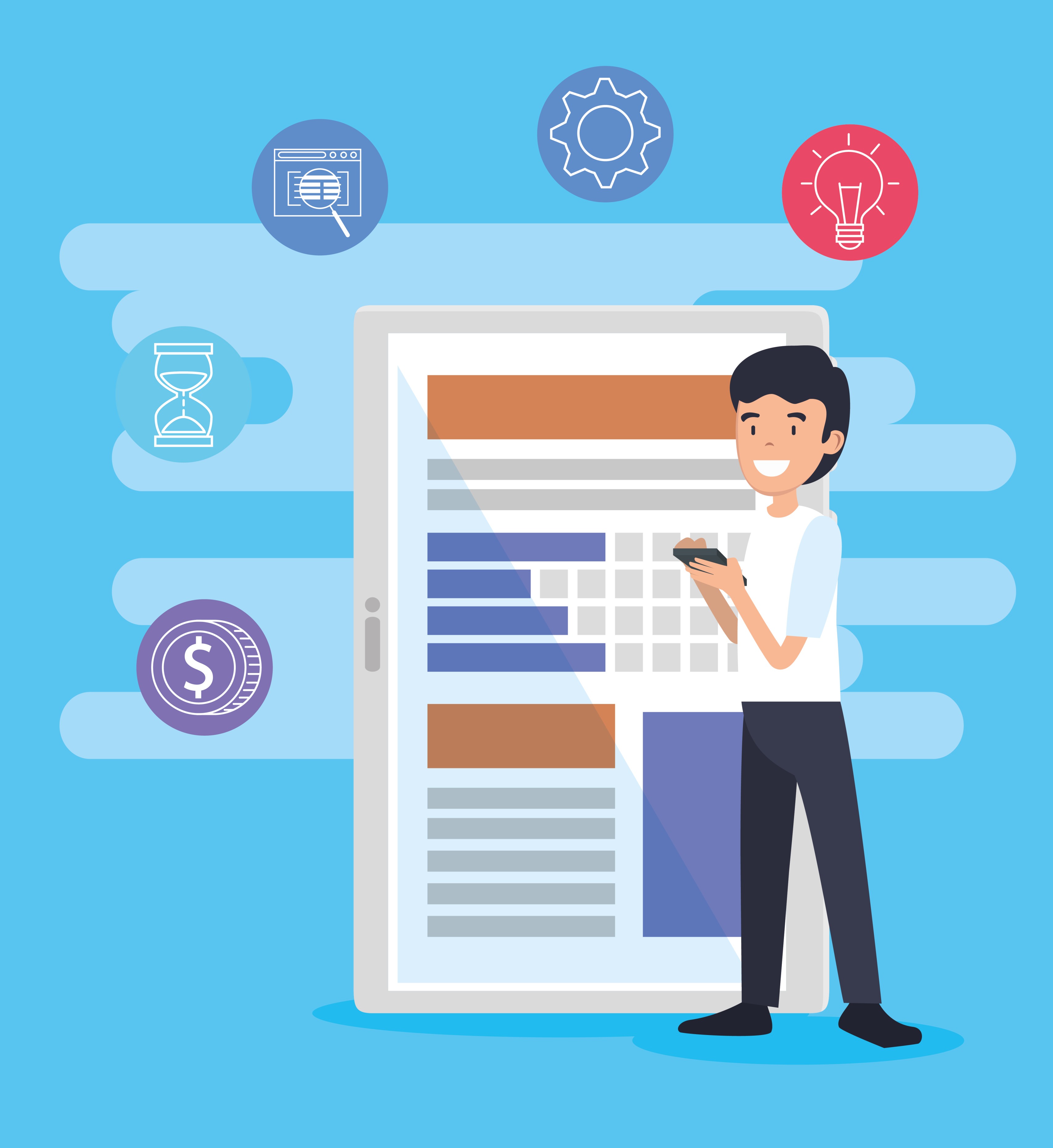 Understanding Mobile-Enabled HRMS Software
Imagine having the power of your HR management system at your fingertips, wherever you are. Mobile-enabled HRMS software like uKnowva accomplishes just that. 
It's a comprehensive tool that enables you to access and manage HR-related tasks via your mobile device. From processing payroll to handling leave requests, it brings convenience to your HR department.
You and your team will have the same portal, a unified network. So, all data processing, storing, and accessing happens in one place, even when you access it on your mobile. 
uKnowva HRMS app is actually available for all users or operating systems like Android and iOS. So, the accessibility of this HR tool will not be an issue for the new-gen HR managers or the next-gen workforce to automate their delegation of tasks from hire to retire. 
Benefits of Mobile HRMS Solutions
Let's dive into the advantages of embracing mobile HR management software. It empowers your HR team to work efficiently on the go. With real-time updates, you can respond to employee requests promptly, leading to enhanced satisfaction. 
With the advanced AI- and EI-driven features, you get to manage your workforce with real emotions. Your culture will be more confident, open-minded, and honest to share their voice or opinions. Management will have direct communication even with the person at the bottom line. So, there is less chance of miscommunication or break of the communication flow in the system. 
Selecting the Right Tool to Drive ROI from Mobile-Enabled HRMS Software
Not all mobile HRMS solutions are created equal. This section will guide you in choosing the software that aligns with your organisation's needs. 
You need to make a list of features which you wish to have in your mobile-enabled HRMS software. Then, it is better to go on a hunt for such a tool like uKnowva. 
Ours is a comprehensive tool or an app for easy work-life balance. More than 3 Lakh users already trust uKnowva for streamlining their work processes at their fingertips. 
Effective Implementation of Mobile HRMS
Implementation can pose challenges, but don't worry. However, you need to talk to the tech team of the HRMS you choose for a clearer and smoother transition in place. Even if you are using an HRMS earlier, the migration should be swift, easy, quick, with ample data backup facility, and integrated well so that it is not even a hassle for the existing users to switch to a new app or tool. 
In fact, uKnowva offers you that support from hire to retire with every module we provide. So, the migration from one HRM to another will not be a challenge, especially if you want to apply for a mobile-enabled HRMS tool. 
Ensuring Data Security
With great convenience comes great responsibility. So be assured that the HRMS you choose is safe, secure, and follows the latest industry guidelines like GDPR, VAPT-2, and DPDP Act 2023. uKnowva is adhering to these laws and regulations to ensure that each user's data is secure and put on the system for a purpose. 
Measuring ROI
Your investment in mobile HRMS should yield returns. Measure the ROI in terms of improved productivity, retention, employee engagement, ease of data management, increase in privacy and security of the data, improvement in the prediction of the company culture, reduction in burnout and anxieties, better utilisation of resources like workforce, their time, and their skill sets to close projects before the deadline. 
Conclusion
In conclusion, mobile-enabled HRMS software is not just a tool; it's a game-changer for HR departments. Embracing this technology can lead to increased efficiency, improved employee engagement, and measurable ROI.
FAQs
What is mobile-enabled HRMS software, and how does it differ from traditional HRMS?
Mobile-enabled HRMS software allows you to access HR-related functions on your mobile device, providing flexibility and accessibility. Unlike traditional HRMS, it offers real-time updates and on-the-go capabilities.
What are the key features to look for when choosing mobile HRMS software?
When selecting mobile HRMS software, consider features like self-service options, employee engagement tools, data security measures, and seamless integration with your existing systems.
How can mobile HRMS software improve employee engagement?
Mobile HRMS software enhances employee engagement by offering self-service features, recognition programs, and easy feedback mechanisms, empowering employees to be more involved in their HR-related tasks.
What challenges should I anticipate during the implementation of mobile HRMS software?
Common challenges during implementation include resistance to change, training requirements, and data migration. However, HRs can overcome these challenges easily with proper planning and communication.
How can I measure the ROI of mobile-enabled HRMS software?
ROI can be measured through factors like reduced administrative costs, increased productivity, and improved employee satisfaction. Tracking these HR metrics will help you determine the software's impact on your organisation.