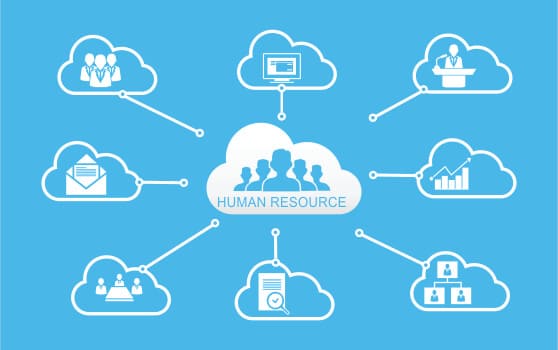 Human Resource Management is the process of recruitment, selection of employee, providing proper orientation and induction, providing proper training and the developing skills, assessment of employee (performance of appraisal), providing proper compensation and benefits, motivating, maintaining employees safety, welfare and health. So, the job is neither small nor easy. If you want to streamline the human resource department of your company, cloud based HR system in India is there to help you out. How? Let us check.
Automate the Daily Activities
The cloud based HR system in India can automate some daily activities; like maintaining the attendance. Get your customized on-cloud application in which your employees can give their attendance or which can automatically record the presence or absence of the employee. This will enable better record maintenance without the need of continuous vigilance.
Last but not the least; cloud based HR system in India can help you immensely during the appraisals. This software keeps records of the employee performance throughout the year and hence with just few clicks you can measure the employee performance at year end. Now enjoy the benefits of advanced technology with the use of cloud-based software for HR.
Get all your employee details at one place
Be it a large or small organization, it is quite impossible to remember all the details of all your employees. The cloud based HR system in India creates an online employee directory in which you can store all the employee details. This helps you get any detail of any employee at any point of time, without wasting much of your time.
Make your employees self-dependent
There are many such activities which your employees can do on their own if you have a proper on cloud HR system. For example, applying for leaves, getting office address proof or downloading Form 16. When all these common documents are stored at one place, you get more time in hand to consider other important areas of work. This kind of software also enhances employee satisfaction as they need not get follow up with you every time they need any form or must apply for leaves.
Manage Daily Activities Efficiently
Do you have lot of work to do every day? Are you too stressed out and busy to remember all the assignments that you have in a day? Use the cloud based HR system in India to organize your work. This kind of software can also keep reminders for you about the important tasks that you have or the meetings that you must attend.