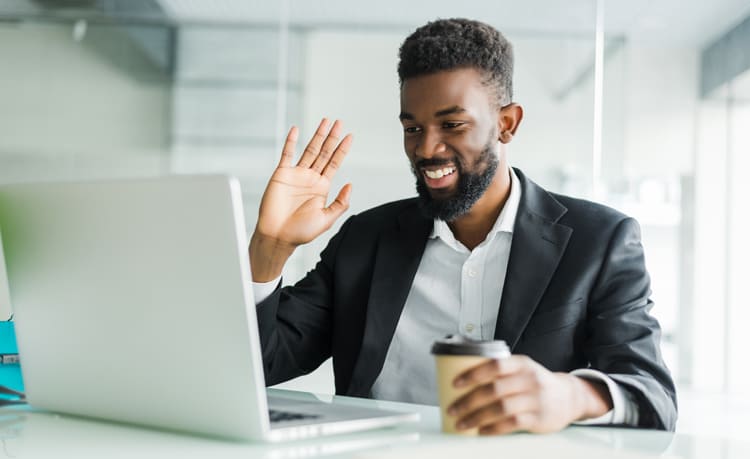 What does the hiring and onboarding process look like when we're all working from home?
You definitely cannot shake someone's hand to hire them in today's day and time. The COVID-19 pandemic has impelled organisations into a new reality of virtual hiring. The operational dynamics of recruitment have shifted in many organisations overnight. To rise above these challenges,uKnowva offers virtual hiring and virtual onboarding solutions for businesses to realize their hiring goals.
Recruitment in the era of COVID-19
Recruiters are struggling to make sense in establishing new recruitment strategies in the advent of this outbreak. Now is the time for them dive into the online ecosystem of virtual hiring. Empowering the hiring process with smart automation is going to be the linchpin of recruitment even in the post-pandemic world.
Favourably, uKnowva renders a virtual hiring suite to carry your employing processes virtually and initiate onboarding of remote employees.
We've assembled a list of best practices for virtual recruiting being offered in uKnowva's virtual hiring suite.
Virtual Interview Scheduling with uKnowva
Setting up a virtual interview like a video interview facilitates the initial screening process of the candidate whilst adhering to all social distancing norms.
This can be easily achieved on uKnowva's virtual hiring platform. Here you can connect with the applicants in seconds with no add-ons or training required.
Here's how:
Streamline and simplify the virtual interview scheduling process in uKnowva.
Notify both the interviewee and candidate simultaneously.
Multiple interview scheduling with distinct interviewees for the same candidate.
Option to mention the virtual meeting invite details, along with the stipulated time and date.
An automated email is dispatched from the system to the candidate with all the requisite meeting details.
Virtual Onboarding with uKnowva
An online ecosystem allows recruiters not just to source and screen candidates but also virtually onboard them.
Onboarding virtually entails extending job offers and engaging candidates with pre onboarding formalities. A regular scenario for new hires typically would have been with their new employer filling out paperwork and getting the run-down on policies.
In terms of virtual onboarding its a different ball game on how the communication with the new hire would unfold.
Here how uKnowva enables virtual onboarding and pre onboarding:
Virtually extend offer letters through uKnowva's virtual hiring platform.
To square away with all pre onboarding paperwork and formalities,uKnowva invites the candidate to upload and submit details online for screening.
Automatic storage of important proof documents into the system with secured access.
Onboard and welcome employee into the system with auto-generated credentials.
Leveraging technology to onboard globally distributed and remote teams comes with its own set of advantages. Here are few of them listed down:
Virtual Hiring suite helps to minimize physical exposure while still delivering quality hires.
Connect in seconds, with practically no training required
Conduct interviews from anywhere with a globally spread talent base
Virtual hiring allows accessing a global talent pool.
More transparency and visibility to the management as compared to paper-based operations.
Virtual Hiring is a cost-effective solution as the office space and furniture required to store physical documents is close to none.
Paperless onboarding with optimal speed
You can ensure the business continuity by leveraging uKnowva's virtual hiring suite and emerge smarter & more efficient even in such unprecedented times.
Conclusion:
Get your HR team ready to pivot and embrace virtual onboarding for the future remote teams. For organizations earlier considering a transit to digital recruitment, now is the time to remodel and adapt a more smart and agile system. Learn more about it here.