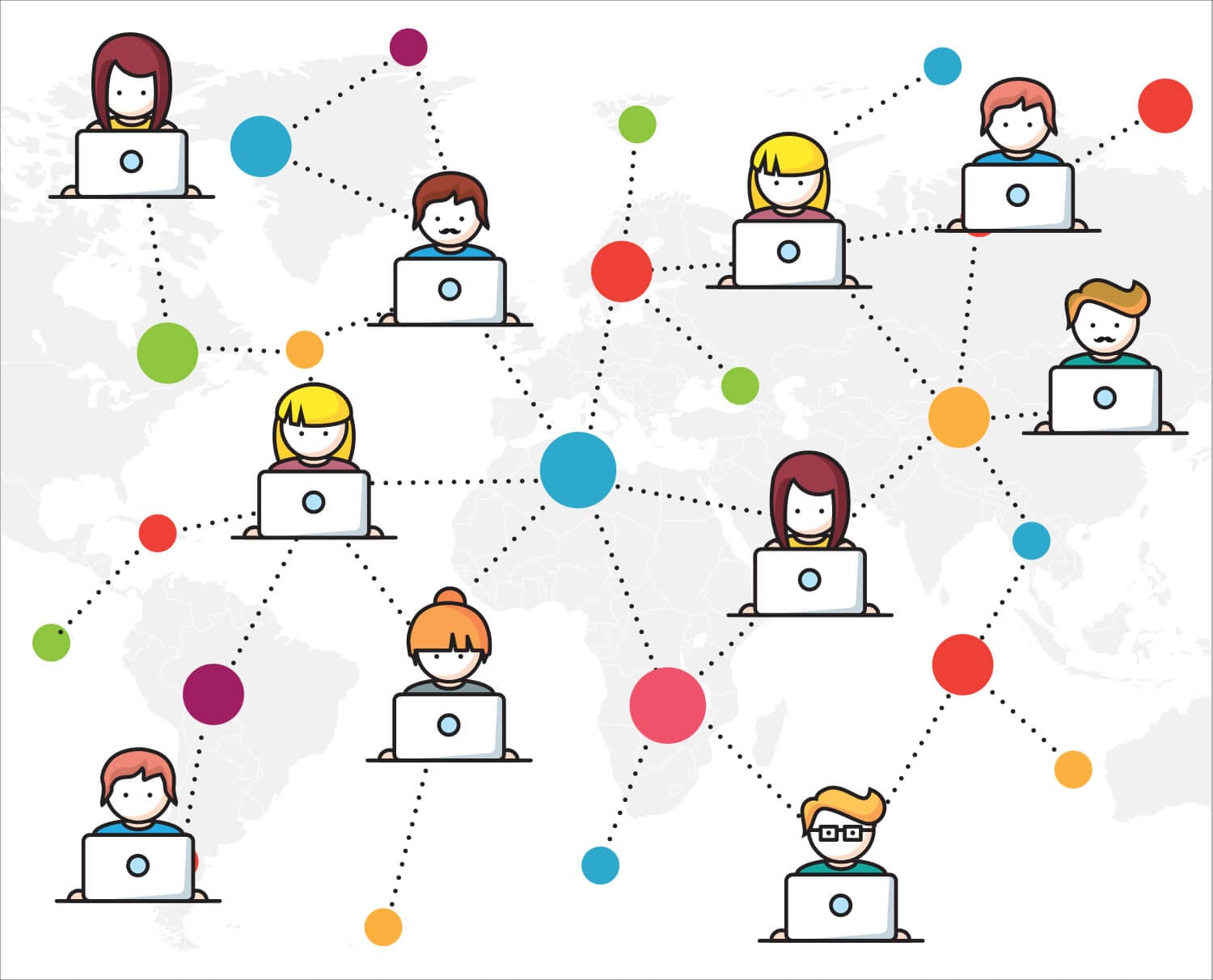 Advancement of technology has increased the working capabilities of humans while allowing them to do various things with using lesser efforts and time. Schools hold an important position in the society as they educate the younger generations, consequently shaping the future of society in a direct manner. Employing the latest technology enables the teachers and management to become more efficient and give better education to students. Uknowva's customized social intranet platform is a great way for schools and institutions to incorporate the latest technology into teaching system and provide numerous benefits to the teachers and management.
Commonly faced problems by schools without intranet:
There are a few problems observed in all educational institutions which do not have an intranet. The intensity of these recurrent issues may increase or decrease for an individual school depending on the student and faculty count, occasions, aims etc., they are nonetheless always present.
1.Flow of information: Conventionally, schools use paper-based methods to communicate and review information which can be tedious for teachers. This information can relate to a variety of things such as attendance, student performance, lecture notes, announcements, assignments etc.
2.Communication: Teachers waste excessive time conversing over phone calls and in person with management and other faculties. Also, managing the conversations and files can be a tough task.
3.Storing the data: Manual methods to store data require more time and are hectic to manage. Even after ample attention, documents and files can get damaged or lost easily.
4.Monitoring teachers: It is important for management to keep a track of teachers. However frequent assessments will dramatically increase the paperwork and workload.
5.Collaboration: Teachers belonging to different branches are scarcely able to communicate with each other and many important activities go unnoticed. This hinders efficient teaching methods from being quickly implemented throughout the school and awareness about other branches is spread at a much slower rate.
6.Security: Most institutions face hurdles while dealing with authorization of information and securing their data. Physical files can often be misplaced or stolen, and the security issue is detected at a much later stage.
What is social intranet and how does it work?
The social intranet can be understood as a private network which can only be accessed by the institution's staff. Such a network can significantly improve collaboration and communication within the institution while providing a single place to access various resources. Intranet portals can help educational institutions to manage their data and information with ease through various integrated applications and get personal views of faculty and staff.
How does social intranet benefit educational institutes?
1.Better availability of information: Teachers can easily log into the platform to get information and announcements anytime. Faculty can easily retrieve course material, time-tables, assignments etc., as required. Other documents can also be uploaded or shared by management and other staff instantly through the platform.
2.Fast and secure communication: Teachers and other staff don't have to worry about sensitive information getting leaked through emails as intranet platforms developed by uKnowva are sophisticated and cannot be penetrated easily. These platforms also allow faster communication saving a great amount of time.
3.Improved data and faculty management: Teachers can upload minute details into the intranet platform from anywhere such as hours taught, syllabus completed etc. These details can be regularly evaluated by the management which allows teaching staff to be monitored easily. This also helps the data to be retrieved or edited much easily as compared to physical paperwork.
4.Enhanced collaboration: Social intranet platforms increase the collaboration between teachers from different branches and classes. Events and activities pertaining to a specific branch can be shared throughout the school with a few clicks. Members can create polls to get a variety of opinions from others. Users can also create forums to easily discuss extra-curricular activities, events, etc. along with academics while teachers from different branches can also interact in a better way.
5.Increased flexibility: Social intranet platforms developed by uKnowva are immensely flexible to accommodate needs of different institutions. Management can change or alter the accessing capabilities to add new teachers without giving them access to sensitive information. A number of additional plugins can also be coupled with the platform to easily manage and monitor the data without compromising the security of the platform.
Enhanced platforms like uKnowva helps the management in monitoring the relevancy of content being shared by teachers and staff. Other than this, uKnowva can be linked to a website that will allow parents to get regular reports of their child's performance, details of activities, timetable, and schedules, etc. More and more manual tasks will be automated in the future which will further help institutions to reduce expenditures and allocate the same funds for better education. Overall, social intranet platforms may completely change the face of education in the days to come and become increasingly efficient in improving teacher's abilities according to their interest.