Introduction
Android HRMS apps allow users to access the HRMS software from their smartphones at any time. They can apply for leaves, mark their attendance, check for the holidays, download their payslips, etc., in one go. 
HRs can approve pending requests, plan succession for the next best team member, roll our appraisals, check for manpower to sort the planning, update the legal documents and do much more on the go on their Android HRMS apps. 
In fact, there is so much more when it comes to using an HRMS app for remote team management. Read more about it below. 
Want to skip the post?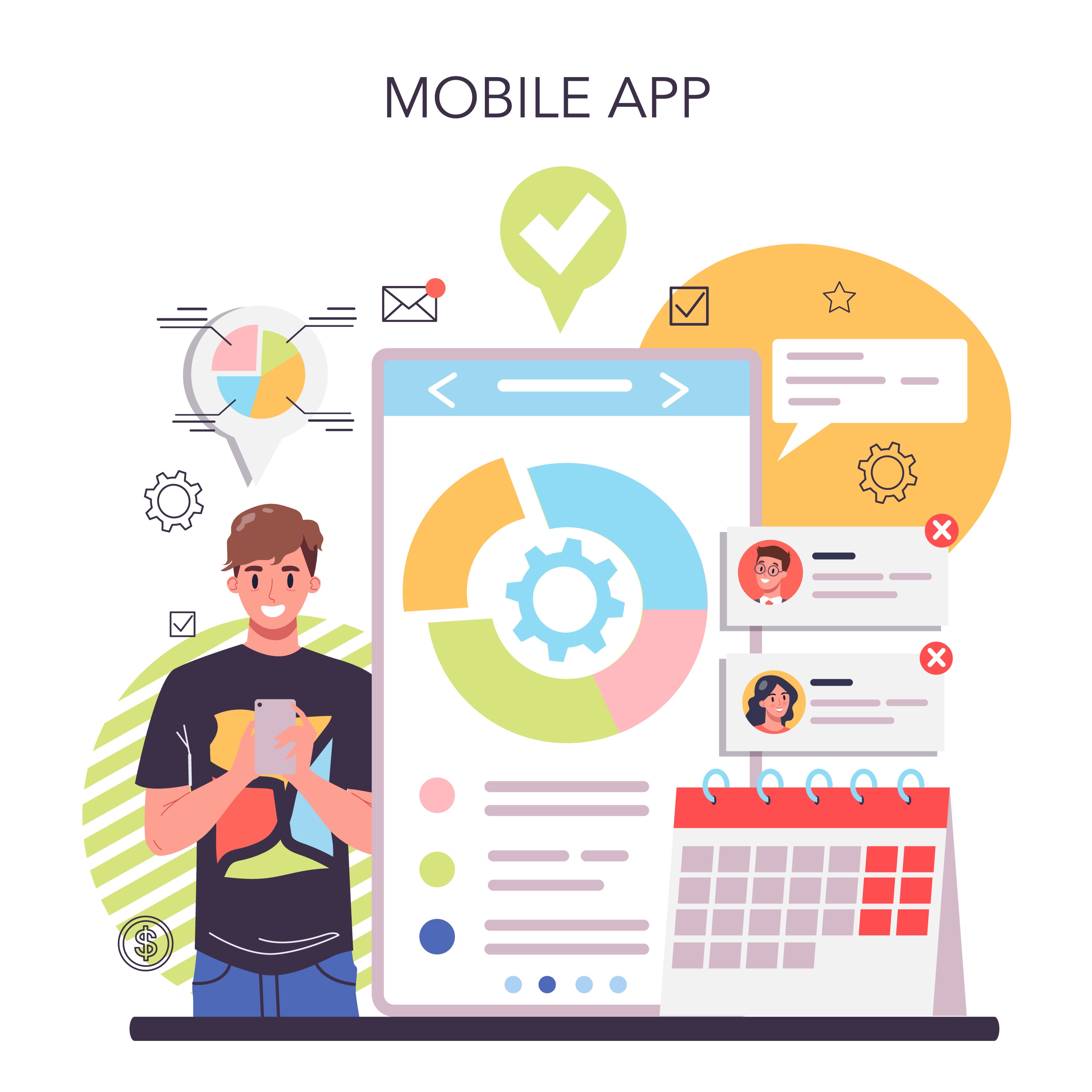 Overview Of uKnowva As The Best HRMS App
uKnowva offers that wholesome app on Android and other operating systems. The app is secure and protects the user's data at every click. 
It has 99.9% uptime, and the server updates itself regularly. The user experience of the app for PAN India users is interactive, intuitive, and easier to understand when navigating through the app. Our HRMS app already received 500+ reviews on the Google Store. In fact, more than 3,00,000 users are already using uKnowva HRMS, whether on their mobile as an app or on the system as a SaaS product. 
There is immense power in the HRMS app for the remote workforce. As the app is accessible by anyone empowered with geofencing and geotagging facilities, remote workers lock their attendance with due diligence. They take responsibility for showing up at work on time and mark their daily log-in with the emoticons enabled through the Happiness Meter. It shows the band of various emotions, which creates a data analysis of employee sentiment in the background. This helps HR to understand their remote employees better each day. 
The Power of Android HRMS Apps
What Are Android HRMS Apps?
Android HRMS apps are software solutions designed to streamline HR processes and facilitate efficient workforce management. These apps have wide functionalities, from employee onboarding to payroll management, all accessible from the convenience of your Android device.
Benefits of Using Android HRMS Apps
Enhanced Accessibility

: Android HRMS apps enable HR professionals and employees to access crucial HR information from anywhere, fostering seamless remote work.

Streamlined Communication

: These apps offer communication tools to bridge the gap between remote teams, ensuring everyone stays connected.

Efficient Time Management

: With features like attendance tracking and leave management, Android HRMS apps help employees manage their time effectively.

Data Security

: Robust security measures protect sensitive HR data, instilling trust in remote work environments.

Cost Savings

: Automation of HR processes reduces administrative costs, making Android HRMS apps a cost-effective choice.
Can Android HRMS Apps Facilitate Remote Workforce Management?
A Paradigm Shift in HR
The emergence of Android HRMS apps has indeed ushered in a new era of remote workforce management. Here's how these apps are transforming the HR landscape:
Android HRMS apps simplify the onboarding process, allowing new hires to complete paperwork, training, and orientation remotely. This ensures a smooth transition into the company, even from a distance.
Effortless Leave Management
Managing leave requests is a breeze with these apps. Employees can submit requests, and managers can approve them in real time, ensuring adequate staffing levels are maintained, even when the team is dispersed.
Tracking employee performance is vital, especially in remote setups. Android HRMS apps offer performance evaluation tools, enabling managers to provide timely feedback and recognition.
Communication is key to remote work success. Android HRMS apps offer chat, survey, poll, event, photos, text posting, and notification features, fostering open lines of communication among remote teams.
Staying compliant with HR regulations and generating reports is made effortless with these apps. They automatically handle record-keeping and reporting, reducing the risk of non-compliance.
Conclusion
In a world where remote work is here to stay, Android HRMS apps have emerged as powerful allies for HR professionals. They offer the tools and capabilities necessary to facilitate remote workforce management effectively. By streamlining HR processes, enhancing communication, and ensuring data security, these apps empower organisations to thrive in the ever-evolving landscape of remote work.
If you're looking to boost productivity, improve employee engagement, and optimise remote team management, it's time to explore the world of HRMS apps like uKnowva. 
FAQs
Q: How do Android HRMS apps improve employee engagement?
Android HRMS apps improve engagement through effective communication, recognition programs, and easy access to HR resources, fostering a sense of belonging among remote employees.
Q: Are Android HRMS apps suitable for small businesses?
Yes, Android HRMS apps can be scaled to fit the needs of small businesses, offering affordable solutions for efficient HR management.
Q: Do these apps integrate with other business tools?
Many Android HRMS apps offer integration capabilities with popular business tools like email clients, project management software, and accounting systems.
Q: Can Android HRMS apps help in talent acquisition?
Absolutely. These apps often include applicant tracking systems that streamline the hiring process, making it easier to find and onboard top talent.
Q: Are Android HRMS apps secure for handling sensitive employee data?
Yes, most Android HRMS apps prioritise data security with robust encryption and access controls to protect sensitive HR information.
Q: How can I choose the right Android HRMS app for my organisation?
Selecting the right app involves assessing your organisation's specific needs, budget, and scalability requirements. Consider consulting with HR tech experts for guidance.