uKnowva CRM
Helping You Focus on the Important Part of Your Business - the Customers
Customer Servicing is an aspect that can make or break a business. However good your product or service may be, you need to have exemplary customer relations so that you retain and increase your customer base. uKnwova's CRM is the ultimate tool that helps you manage your customer relation process right from lead management to after-sales service. You can track your leads and related metrics, create and send invoices to customers and provide seamless after-sales support—all using a single app!
Convert Leads to Loyal Customers
uKnowva CRM is our way of helping you keep the conversion on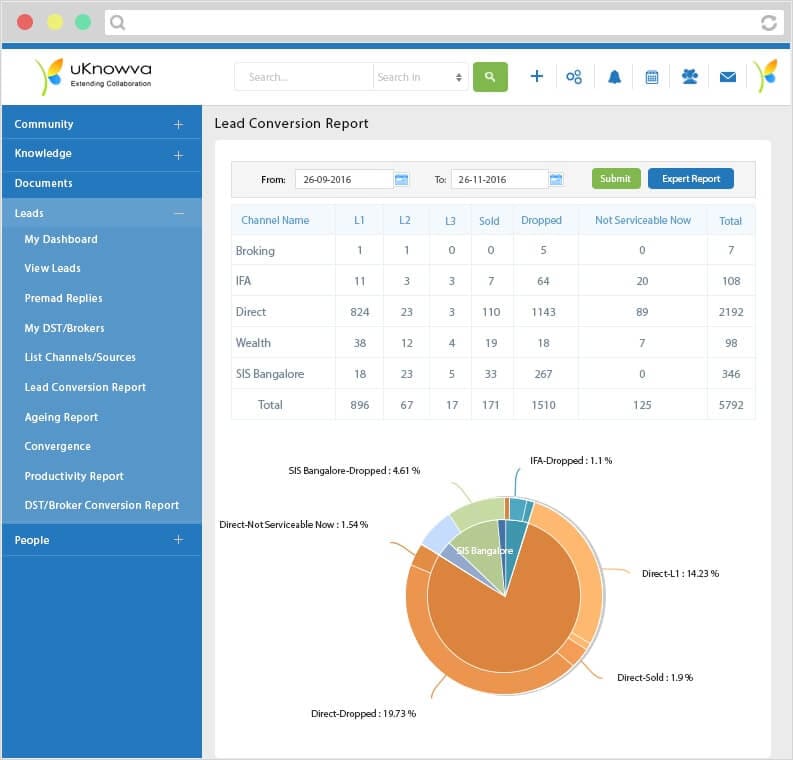 Lead Management
uKnowva CRM's Lead Management System allows you to easily manage your leads and monitor your teams' performance without any hassle. Its simple interface and easy-to-use features make it the perfect tool for your team to improve their performance and become more productive.
Lead Creation & Assignment:

Create leads and assign them to team members

Automated Notifications:

Get email and SMS notifications of upcoming follow ups

Lead Funnelling:

Categorize leads as Cold, Warm, Hot, Sold or Dropped

Manage Sales Teams:

Manage outsourced sales teams' details and performance.

Conveyance Management:

Reimburse your sales team their conveyance charges.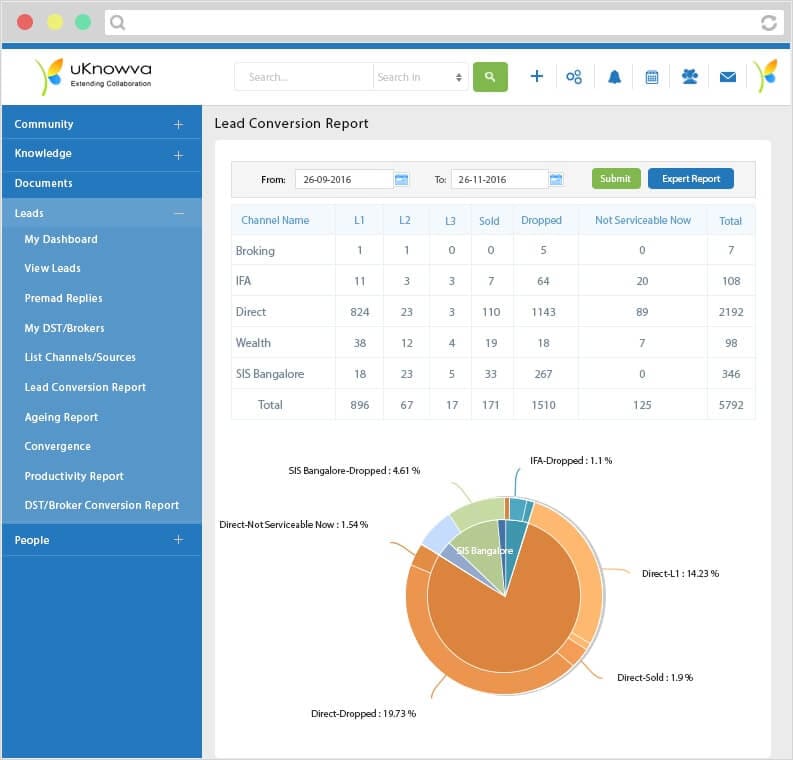 Billing, Quotes and Invoice Management
Raise invoices, send them to clients; track payments with the informative Reports page; increase your business with perfectly created quotes; track all expenses; and never forget a due date again. This is a complete Billing, Quotes & Invoices Manager.
Invoice Management:

Create and send invoices to clients with just a few clicks.

Quote Creation:

Create and send quotes to clients directly from the system

Multiple Company Support:

Create and manage separate invoices for multiple companies using the same app.

Client Profiles:

Add information about all your clients and edit them as and when necessary.

Detailed Reports:

Get detailed reports of all invoices, quotes, payments, and statistics at a glance.

Online Payment:

Clients can pay their invoices through online payment.

Separate Customer Portal:

Customers have a separate secure portal where they can view their invoices and make payments.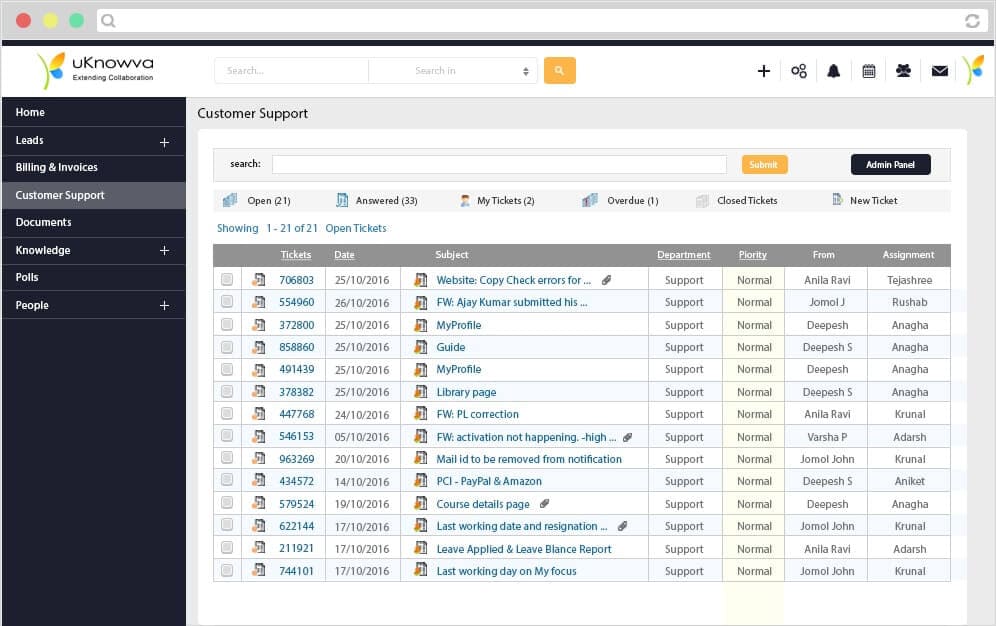 Customer Support
Maintain great relations with your clients with the perfect Customer Support tool. Track all tickets, send automatic notifications to clients, calculate your team's average TAT and make your support process more efficient overall.
Email to Raise a Ticket:

Raise a ticket by simply sending an email

Automatic Ticket Assignment:

All tickets are automatically assigned to the Customer Support Team.

Internal Notes:

Customer Support Team can use Internal Notes to communicate amongst themselves

Separate Customer Portal:

Customers can check their ticket status in a separate portal

Auto Updates to Customers:

Customers get an email update whenever their ticket is updated by the Support Team