uKnowva implemented in Aramark
Aramark is a Fortune 500 listed company headquartered in the USA. They provide a range of hospitality services related to food, facilities and clothing for different type of institutions.
200%

Reduction in Interdependency for standard sales documents

70%

Reduction in Admin Team Overhead

200%

Increase in Idea Sharing through blogs and forums
Challenges Faced
Leads were not managed on time
Difficulty in handling the high volume of paperwork for converting leads
The profitable learning experiences were not getting shared with other employees
Investigating the cause
There was no automated platform to manage leads and keep a time-check on the follow ups
The paperwork needed for client registration was enormous and maintaining uniformity among all clients was a challenge
There was no common platform for sharing data
Even through people were willing to share their experiences, there was no platform to do so
Strategy Devised
Integrated uKnowva for Aramark
Customized uKnowva to resolve the challenges of lead management
Automated the data management system for efficient paperwork
Worked on providing a common platform for discussions and thought sharing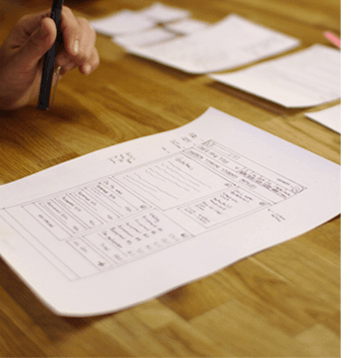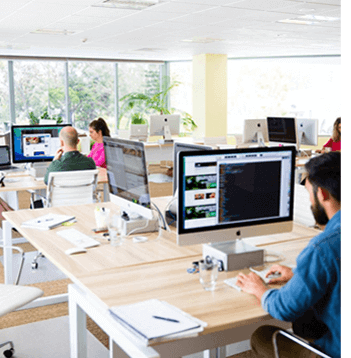 Our Solution
We conducted in-depth market & competitor research before executing the best practises in user experience design.
Better lead management

For a company like Aramark, several leads are introduced each day. Handling them simultaneously and converting each of them can be a big challenge. But with uKnowva, a check is maintained for every lead. The proposal management system helps handle the initial phase of client generation with ease without unnecessary time investment.

No more documentation worries

uKnowva was customized to handle Aramark's data as per their need. All client-related forms and ready-made templates were made a part of the system. To make the work easier, an auto input system was also integrated into the system for ready-made templates.

Managing timelines

uKnowva keeps track of when a lead was introduced by registering the punch in details and once the lead data is input, it auto fills the related documents to save efforts. A systematized time-cycle mapping system in integrated in Aramark using uKnowva to understand the time invested for every client and if that needs to be revised.

Initiating internal blog

Aramark started its own blog called 'Kaizen Principle' using uKnowva, to maintain a learning environment in the organization. The blog is used to share updates, experiences and other important communication across all employees

Key Stats
200%

Reduction in Inter-dependency for standard sales documents

70%

Reduction in Admin Team Overhead

200%

Increase in Idea Sharing through blogs and forums
Departments benefited
Business Development: Efficient management of leads helped multiply and increase the average leads generated
Operations: With easy availability of accurate data, day-to-day transactions and tasks are done faster and in an organized manner
Backend data managers: Ease in managing data uniformity across clients and automation of data processing
Top Management: Better lead management is helping grow the business and increase company profits
Clients: With work managed on timelines, clients are happier to work with Aramark